Choose the right course in 2024
Studying an accounting and bookkeeping course can be a path to a new career or a great way to upskill. Like many careers, there's a great breadth of accounting and bookkeeping specialisations that are worth considering when looking at careers in the industry. Studying the right online accounting course can provide job-ready skills that transfer into the many accounting and bookkeeping careers, preparing you to make a seamless transition.
Looking for a new pathway in the new year? It's worth understanding a few of the more specific career paths within accounting and bookkeeping. Most people will understand the role of the tax accountant, but there are also forensic accountants, commercial accountants, management accountants and more. Each type of accountant also has plenty of scope for specialisation too.
In this article, we'll look at some main types of accountants and their career paths, the different course options available, and how to determine which option is right for you or your team.
Accounting Course Structure
Accounting isn't just one career; there's a multitude of options and specialties to consider. Our accounting and bookkeeping courses are offered as either broad-based launching pads or more specific part courses. Consider your ideal career outcomes – where you want to go and what qualifications you need to get there – when determining the course that fits best.
If you're looking to study accounting broadly, you may want to begin with a Certificate IV in Accounting and Bookkeeping – an introductory course that provides practical skills and opens up the path for further study (such as the Diploma of Accounting). Or you might prefer the focused structure of part courses like the BAS and Payroll course.
Monarch's courses are structured so that you can follow a full pathway or a narrow speciality. Whichever you choose, our courses are fully online, and you can enrol whenever you're ready.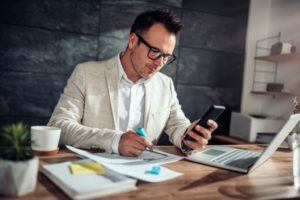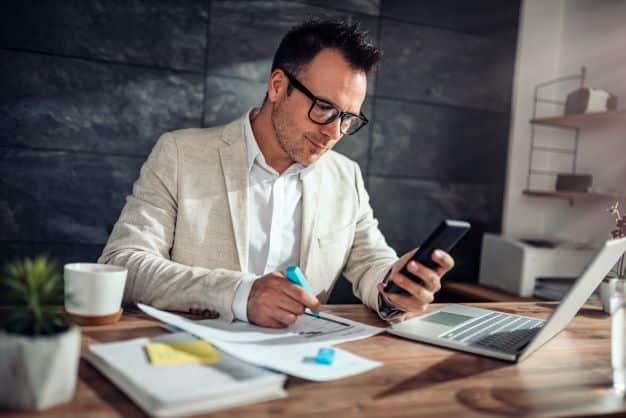 Becoming a Bookkeeper
If you're looking towards a career as a bookkeeper, you're in safe hands with a role integral to many businesses, big and small.
What is Involved with Being a Bookkeeper
Bookkeepers are an important part of a business. It's the bookkeeper's responsibility to keep track of expenses, pay and receive invoices, organise staff payroll and much more. Bookkeepers are often required to use accounting software like Xero or MYOB, and are a business's eyes when it comes to keeping track of finances. No two days are ever the same as a bookkeeper.
Find out more about life in this career in our guide to bookkeeping.
Courses for Bookkeeping
The best way to move into a career in bookkeeping is to study for a Certificate IV in Accounting and Bookkeeping. With no entry prerequisites, it's a great place to start and you'll learn how to master industry-standard software, get job-ready skills and importantly, the course meets the Tax Practitioners Board (TPB) requirements for becoming a registered BAS agent.
Registered Tax Accountant
Tax is likely the first thing you think of when imagining a career as an accountant, but for registered tax accountants, understanding and mastering Australian tax laws and processes is a full-time job.
What is a Registered Tax Accountant?
Tax accountants are responsible for preparing business activity statements (BAS), tax and financial statements, and tax returns. Professionals in the industry also often need to liaise with the ATO, stay up to date on changes to taxation law, and perform and prepare for audits.
Becoming a Registered Tax Accountant
If you're keen on becoming a registered tax accountants, you could consider the Diploma of Accounting course. To fulfil all the requirements of becoming a registered tax agent, students can opt to add a commercial law module to the diploma.
Courses to Become Commercial Accountant
If working as a key part of a commercial business is more your style, consider life as a commercial accountant.
What is a Commercial Accountant?
Commercial accountants work within businesses or corporations and can be contrasted to personal tax accountants who work primarily with the public. A business employs commercial accountants for their ability to provide oversight on financial trends and developments, often being required to provide forecasting, data analysis and commercial reporting. Commercial accountants maintain an important link between a business and the financial conditions of the market.
What is a Forensic Accountant?
For a truly specialised accounting role, consider life as a forensic accountant. Forensic accountants are much more investigative than other accounting roles and tend to focus on uncovering evidence of fraud or other financial misdeeds in both businesses and individuals. Forensic accountants will audit and analyse data, attempting to understand the flow of finances, and are often called upon to provide evidence in court.
How to Become a Forensic Accountant
Forensic accounting is a highly specialised field, and those looking towards such a career will be well-placed, starting with a Diploma of Accounting. When selecting subjects during study, always try to prioritise subjects with forensic elements.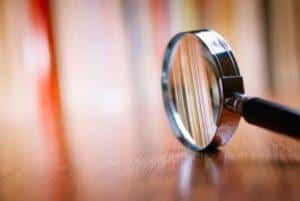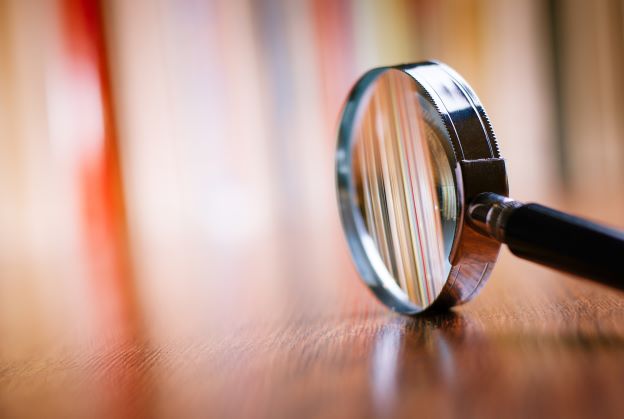 Becoming a Registered BAS Agent
BAS agents are officially recognised professionals able to assist in determining taxation obligations of a business in reporting BAS items to the ATO. With recent changes to legislation, it is a legal obligation that BAS agents are officially registered with the TPB. A requirement of this registration is officially recognised qualifications.
Study to become a registered BAS Agent
Before allowing registration, the TPB requires applicants to have undertaken at least a Certificate IV in Accounting and Bookkeeping. Within this qualification, students must have studied certain units to be allowed to register as a BAS agent.
New Year, New Career
Thinking about a career change? The new year's a great time for it. It's a good time to consider shaking things up, maybe even hitting the study books. Monarch Institute is more than just an online education provider. With Monarch's courses, you'll offered industry-standard skills for a job-ready qualification.  Find out more about Monarch or to enquire about any of our courses, get in touch today.
More Online Courses
Not sure where you're going? Have a look at some of our other great courses: