Are you an organised person who appreciates structure and enjoys added responsibility? Are you a perfectionist when undertaking tasks? Do you enjoy taking on tasks that require high levels of responsibility?
If this sounds like you then becoming a payroll officer might just be the career path you have been looking for.
We take a look at how you can become a payroll officer in Australia. As well as explore what the roles and responsibilities are for this type of career.
What does a payroll officer do?
Every organisation needs a payroll function. Payroll officers are the people responsible for calculating and administering payroll to staff members of a business. In their role they're responsible for processing salaries including entitlements such as superannuation and ensuring payroll taxes are paid. However, they do not decide who gets paid what.
Additionally. as part of a company's financial annual report, payroll officers have an extremely important job of putting together monthly, quarterly and yearly payroll statements. They make sure all government regulations are complied with and they also provide government reporting.
To be a payroll officer, you need to be good at crunching numbers as they're constantly collecting data and adapting to changes. It's their responsibility to ensure payroll information is up to date and that employees are all paid the correct amount and on time. Making it a very important role in any organisation.
Becoming a payroll officer is a great start to entering the finance world and can present you with opportunities to further your career.
What skills does a payroll officer need?
To be successful in your position as a payroll officer you will need to have outstanding communication and organisational skills. Having the ability to multi-task and methodically complete tasks is also a must.
You will need to have an extremely strong attention to detail enabling you to compile data into reports and ensuring it's accurate. And having proficient maths and problem-solving skills is also something that helps. Professionalism is of utmost importance as you will be working with confidential information.
Overview of key skills needed:
Communication
Organisation
Strong attention to detail
Multi-tasking
Professionalism
Problem-solving
Reporting
Computing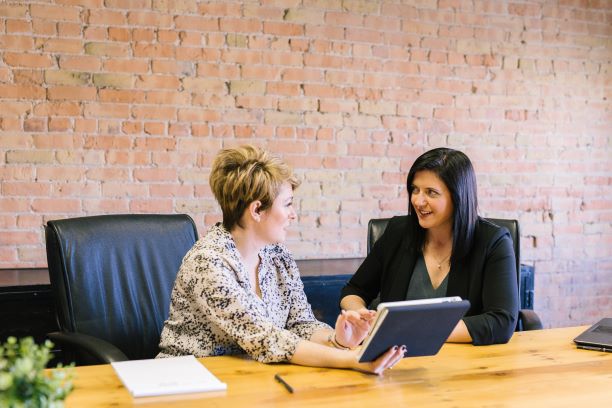 How much does a payroll officer earn?
According to Glassdoor, the average base salary of a payroll officer is around $60,000. With a range starting from an average of $50,000 up to about $77,000.
With career progression you may look to move into a Payroll Manager role, where salaries can range from $65,000 up to approximately $115,0000 per year. There's more on payroll salaries here.
What do you need to do to become a payroll officer in Australia?
Understand the education requirements
In 2021, there are no strict requirements when it comes to getting a job as a payroll officer. But to increase your chances of being employed, our Diploma of Payroll Services (FNS50417) is a new diploma-level qualification under the government's Financial Services Training Package.
It's the ideal qualification for current (and future) payroll professionals who are serious about their careers. Our courses teach you the necessary government policies and the fundamental complexities of working as a payroll officer.
The Diploma of Payroll Services has been developed in consultation with industry, tailored specifically to the needs of accounting technicians working in payroll departments.
In addition to technical skills, the qualification also includes a variety of legal, customer service and interpersonal skills units that'll help round out your capabilities as a payroll professional.
Learn about business, finance or economics
As an alternative you can choose to study a certificate in a broader accounting or bookkeeping capacity. These courses will give you an upper hand and provide you with a broader knowledge of the business world. This can also help to open doors as you progress your career.
Payroll officers don't need to have a degree to be employed, but in some cases, businesses prefer to hire people who have completed studies in finance and economics. Both subjects are relevant to payroll officers and will prepare you for your new career.
Get hands on experience
Once you have completed a relevant course and gained the right knowledge to set you up for a great career as a payroll officer, you will need to start looking for a job. To prepare, go over your CV making sure it's up to date and clear of any errors. Search for interview questions and think about what your answers will be. It's always a challenge when finding a job in a new industry but with the right qualification you can start your job search on the right foot.
Keep looking ahead
If COVID has taught us one thing, it's just how fast the world really can change. You need to keep and stay up to date with new software and devices that are going to make your job easier.
Keep yourself informed on any policy changes that are going to impact you and your processes of work. Remember you are solely responsible for your success. Keep looking ahead, it will help you stay on top of things and perform better. Your salary will be a reflection of the benefits of keeping up to date and looking ahead.
What type of tasks are involved with being a payroll officer?
Payroll officers have to undertake a variety of tasks in their daily day to day jobs. All of which require great organisational skills and a strong attention to detail. The most frequent task is to manage payroll and employee leave and keep across each employee's hours and work accounted for. Along with maintaining accurate records, you're also responsible for setting up new employee records.
It's also a payroll officer's responsibility to ensure compliance with taxation systems and industrial regulations relevant to payroll. As well as process and manage superannuation for employees and processing salary packaging as well as complex terminations.
We've explored just a few of the ways that Monarch Institute can support you on your journey to becoming a payroll officer. To discuss your options, or to chat more about the course content, get in touch with our course consultants today.