Business administrators are responsible for supporting a business with processes, administration, scheduling, coordination and records management.
Responsibilities of a business administrator might extend from managing the day-to-day operations to coordinating with different departments or making strategic decisions. It's typically a role where there's a diverse range of responsibilities. And these may vary depending on the type and size of business you work for.
Business administration is extremely versatile and one of the best benefits of the job is the opportunity for growth, upskilling and promotion. And you can work in nearly any industry.
When we talk about a business administrator there are a few different roles that can fall under that umbrella. These include:
Office Administrators
Often responsible for day-to-day operations of the business and providing office support.
Operations or Office Managers
These roles are responsible for the business' production of goods or provision of services.
Financial Administrators
These roles are responsible for the financial aspects of the organisation.
If you're thinking about becoming a business administrator, it's worthwhile understanding what you will be doing in the role as well as the best pathway to kickstart your career.
While many people start a job in administration without any training or experience, the best pathway for job opportunity, future growth and promotion is to get the skills employers are looking for. That way you'll be one step ahead of others applying for the same job, and your career will have the best opportunities to develop.
What skills do you need to be a business administrator?
Business administrators are often the go-to person of a business for both customers and other employees. They need to be great time managers to work on tasks efficiently and support senior staff in day-to-day administration duties such as scheduling, coordinating and managing.
Business Administrators also need to be proactive, think quickly and have highly developed people skills. Flexibility, good communication, and strong time management skills are all highly sought after.
Some skills employers are looking for include:
Technology skills
Administration skills
Communication and Interpersonal skills
Critical thinking
Attention to detail
Problem solving skills
What tasks will you do as a business administrator?
We've established that a role in business administration can vary across businesses and industries. But there are a few tasks that you'll likely be involved with regardless of where you work. Remember though, the way you do them and the process you follow may be different depending on who you're working for. Common tasks when you're starting out might include:
Preparing documents, presentations and communications
Managing diaries, booking rooms for conferences and meetings, client workshops, networking events, travel and training
Processing expense claims and tracking receipts
Preparing meeting rooms, including creating and circulating an agenda, taking minutes, and ensuring facilities are suitable
Providing customer service
Ordering office supplies and managing stock control
Filing documents, records management and bookkeeping
Printing, binding and collation of proposals and presentations
Assisting on bids and tenders, from coordination to publishing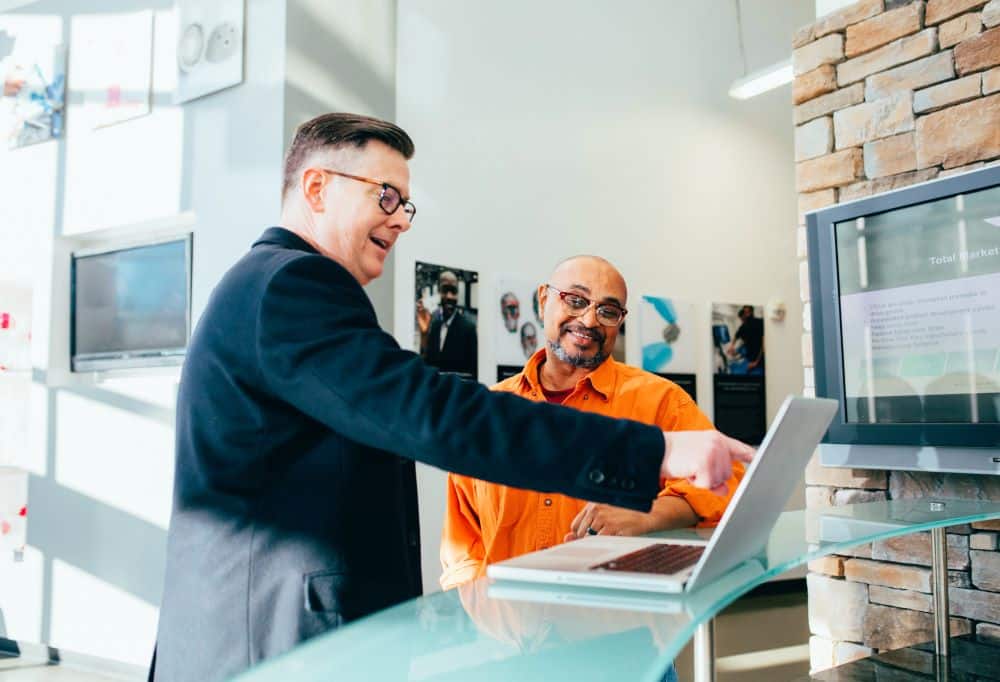 What does a business administration qualification do for your career?
Business administrators don't need specific qualifications, but they will be an advantage when seeking employment. If you want to pursue a career in office management or business administration, consider enrolling in a course to fast track your career.
A great place to start is a Certificate IV in Business (Administration) at Monarch Institute. Providing you with the core foundation skills and knowledge needed for varying administrative roles, it's one of the most popular courses on offer. The course covers:
Business relationships and workplace communication
Planning and managing work using digital technologies
Critical thinking and interpersonal skills
Producing professional documents and spreadsheets
Benefits from this course far outweigh similar courses available, and are why it's become a popular choice for people wanting to start their business administration career or fast track for promotion. Benefits include:
The practical skills and knowledge you will gain in Certificate IV in Business (Administration) can be applied to a range of different industries. You'll learn core administrative skills that can be used in a variety of roles
You'll quickly become a business allrounder learning business functions and tasks, giving you a well-rounded understanding of how to work within a modern organisation – and what it takes to succeed
A course that is nationally recognised under the Australian Qualifications Framework. That means in the future your course will be recognised if you're looking for a pathway to higher education in Australia
Having access to engaging and relevant learning content, delivered totally online
Learning the fundamentals of working in business, which can be applied to a massive range of industries and businesses
Being guided and supported by experienced trainers who are experts in the field, and available to help throughout the course
Why should you become a business administrator?
Business operations usually involve many different aspects, and each of them has administration processes that need to be followed, improved on and kept in order.
If you're a person that loves to communicate and support others, create successful and efficient systems and likes to be organised, then a role as a business administrator could be the right fit for you.
Business administration is a smart choice for securing a successful future. It can be an excellent foundation for a range of industries or careers. Plus it can improve your employability if you want to branch out into a different field in the future.
You could specialise in a specific area. Or as your skills develop they can help you get a promotion or other more senior positions, As developed administration skills are highly valued.
Future of business administration jobs
Roles in business administration will always be needed and demand for these roles is expected to remain strong in the coming years.
Employment projections by Labour Market Insights 2023 predict business administration jobs will increase by 6.4% to 2026.
The research also shows that employers view education and training as essential. Post-school education has become increasingly important. Employers want the right match for their business and are looking for candidates that have the right skills.
Business administration course to fast track your career
Gaining a business administration qualification is a great way to fast track your career in the business world. The skills you learn from Monarch Institute's Certificate IV in Business (Administration) are in high demand and they're transferable to almost any industry. You'll have peace of mind knowing your new skills are the same ones employers are looking for.
Take the first step toward a career in business administration and enrol today.