If you've decided to take the leap back into online or classroom style, you may be feeling a little overwhelmed. Getting used to this new sort of learning style can be difficult.
Here we're looking at the four core learning styles and which might best suit your needs. We'll explore the various learning styles out there and how you can find the one that works for you.
How to Figure Out Your Learning Style
Understand the different styles of learning
Visual, auditory, reading and writing, and kinesthetic are the four main learning modes. Here's a rundown of the four different types of learning styles.
Visual – When knowledge is given in a graphic style, such as lines, charts, bullet points, diagrams, symbols, and more, visual learners are better able to retain it. Visual learners thrive with clear visuals of knowledge, not unlike how designers employ visual hierarchy to emphasise key design components.
Auditory – Auditory learners are often known as "aural" learners, prefer to listen to data and information that is provided to them verbally through speech. These students thrive in groups where there is vocal cooperation, and they may also like reading aloud to themselves.
Reading and Writing – Reading and writing learners do best with written information on worksheets, handouts, presentations, and other writing-heavy resources by focusing on the written word. These students are note-takers who excel when they can refer to written text.
Kinesthetic – Kinesthetic learners are physically active and thrive when all of their senses are engaged during coursework. Because the training includes a hands-on lab component, these students often excel in scientific subjects.
Take the VARK questionnaire
The VARK quiz is a fun way to find out how you best learn on the VARK website. You'll get your findings after answering the multiple-choice questions.
Understand if you prefer learning online or face to face learning
Online courses & learning is an excellent alternative if you're looking for flexibility. Students work and learn at different rates, and online pre-recorded classes provide you with the flexibility to set your own schedule.
Some folks are better suited to face to face classes. Trainers can facilitate discussions, case studies, role plays, and other activities more easily when they are in person during a lecture. When teachers engage students in dialogue and see that other students share their excitement, they are automatically drawn in to learn as well.
If you're not sure which type of class structure you prefer, you could try a hybrid model – a mix of face to face and online classes to get a feel for both.
Tips for Understanding and Accommodating Your Learning Style
Although these four learning styles appear to be rather dissimilar, they can all be employed to study the same information. You can find yourself obtaining better outcomes if you can figure out your learning style and some study methods that work for you.
Visual Learning
If you're a visual learner, making diagrams while studying may be beneficial. These can assist you in better comprehending specific structures or concepts.
Visual learners are generally drawn to STEM subjects and excel in them. STEM (science, technology, engineering, and math) is an acronym for science, technology, engineering, and mathematics. Photography, art, graphic design, architectural design, physics, advertising, and dancing are just a few examples.
Visual learners might sometimes become overwhelmed by a lot of visual material. It may be too much for them to take in if the classroom is chaotic and there are a lot of pupils moving around.
Colour coding their notes as they write or publish them can be quite beneficial for these students, just as they colour label their own items. You might annotate or read actively as a homework or in-class assignment, and use different colours for different aspects you want to search for.
Auditory Learning
You could prefer learning in groups if you're an auditory learner. You'd be able to hold debates regarding the subject as a result of this.
You might read your notes out loud to help you remember what you've learned.
For an auditory learner, any career that needs a lot of hearing and/or speaking is likely to be a good fit. Radio or television broadcasting, law, teaching, speech-language pathology, and counselling are all options to pursue.
Look for trainers and classes that allow you to listen to an audiobook. This method can be used with both novels and textbooks.
You can either record yourself speaking or record your lectures in order to listen to them afterwards. Think of them as audio notes.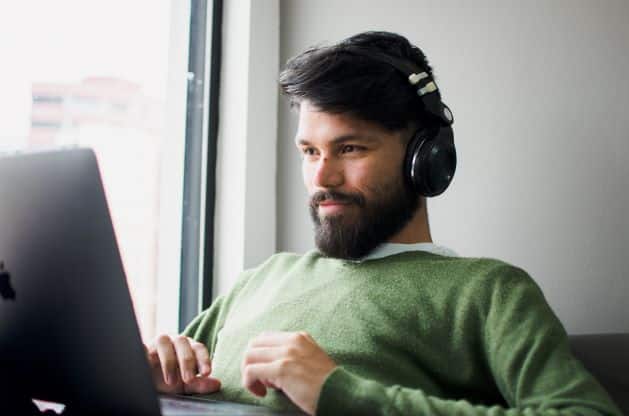 Reading/Writing Learning
If you learn best by reading and writing, it's a good idea to take detailed notes in class and review them frequently.
When you're attempting to remember something, you might find that writing it down helps. Reading and re-reading things from class might also assist you in remembering what you've learned.
Writing is a common and obvious professional choice for reading/writing learners, but you aren't limited to it if this is your learning style. Editing, advertising, research, translation, and economic consulting are all excellent job options.
For reading/writing students, these simple, classic projects frequently work well. This is why this type of learning flourishes in a typical classroom context. If at all possible, enrol in classes in a more traditional atmosphere.
Kinesthetic Learning
Kinesthetic learners are high-energy individuals who enjoy being active. Labs and hands-on activities can aid in the comprehension of specific concepts and themes.
You might even find that reviewing stuff while walking around or exercising is beneficial. Take breaks during study sessions to release some energy so that you can return to your studies with more focus.
A kinesthetic learner will thrive in any job that requires them to be physically active and move their bodies. Professional athletes, farmers, carpenters, physical therapists, and mechanics are all examples of kinesthetic learners.
Attempt to work while standing. Standing allows you to flex your muscles, which has an effect on how your body processes information. Standing while working can improve understanding, focus, and retention if you're a kinesthetic learner. Standing is also much easier on your body than sitting for long periods.
Use your learning style to excel in your chosen industry.
At Monarch, we understand that flexibility is key to successful learning. With unrivalled support coupled with a solid understanding of your learning style, studying or returning to study at Monarch Institute can be an incredibly rewarding experience. Get in touch today to learn more about our courses and how they align with your career goals.