The long-term success of an organisation is dependent on having the best people. Workforce planning or human resource (HR) planning involves analysing your current staffing situation and skills gaps and looking at potential vulnerabilities in your workforce such as productivity or turnover. The knowledge gathered during this process can be vital in maintaining a healthy employee base and holding onto your staff.
In a time where it's an employees market, you might need to think about your recruitment strategy. Creating best practices is a good way to start.
What are the best practices to recruit people?
Hiring great people to meet your company's goals requires focused effort. To achieve that, consider these recruitment strategy best practices.
1. Treat candidates as if they are your customers, not applicants
No matter what type of interview process you have, treat those who apply in the same fashion you would your customers. Be respectful to them in the way you communicate with them. Respect their time, and ensure you are available to them to answer questions or to provide more insight into the job opening.
2. Create compelling, accurate job descriptions
It's important to focus on the quality of the job description you create. If you don't put in enough detail or are too specific, you won't get the applicants you need for the work to be done.
Start with creating very specific titles and use wording that applicants may be typing into search engines to find jobs in their field. Create a captivating, interesting summary to open up the job description. Be sure to include the specific responsibilities that a person is likely to do and the skills they need to do their job well. Be sure to explain the importance of the position within the organisation. Then, outline your culture. Applicants want to know what the company's culture is so they can determine how well the company's values fit with their own.
3. Use a variety of tools to find applicants
Sometimes it is easy to use the same job site over and over again because you have your job descriptions set up. However, you may not be pulling in enough applicants because that website has a limited number of people using it. Expand to various resources.
For example, social media may be a new avenue for tapping into employee opportunities you have not used before. Bit above all else, consider word of mouth. If your team knows someone who may fit the bill, give them a chance. Having friends at work can be another reason your team members will want to be part of your organisation.
4. Build an effective employer brand
Today, applicants are more specific about who they work for. It's no longer a one way street. One way to help them to see who you are and what you have to offer is to focus on building an employer brand.
Use a variety of tools to help you to do this. First, start by establishing what your company culture is and what your employee-focused objectives are. Then, work to capture the type of environment you offer. Work to create an image of what your company is all about.
Instead of trying to focus too heavily on what the employee can do for you, increase the number of applicants you receive by showcasing what your business has to offer an employee.
Why are these good practices?
When it comes to creating best practices, you should create those that fit your specific goals – it is critical to focus on what is right for your company. For many organisations, this means ensuring you have the very best talent available to you to achieve your next goals, whether that is expansion, filling specific roles, looking for your next leaders, or seeking out fresh talent that has no experience but new ideas.
Best practices allow you to define what is ideal for your open openings. They also allow you to present your business in the best way possible so you can consistently see applicants coming to you.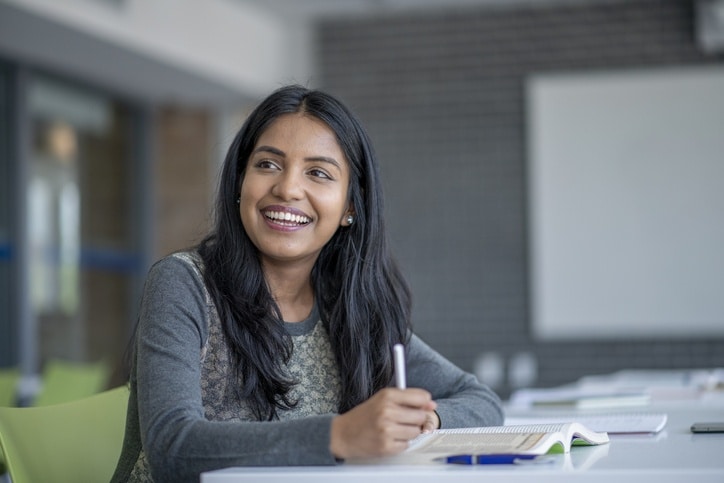 How can you become a better recruiter?
When it comes to recruiting talent to any company, it is important to consider a few key things:
Know the industry and stay on top of the changes within it. People want to talk to a hiring manager that has industry insights and knows what's fresh and new in the industry itself.
Communicate with managers about what is good and bad about various roles within the team. If there is a position that continues to struggle to be filled, work to determine what the underlying problems may be. What skill is lacking? What specific experience is necessary?
Communicate honestly and transparently about openings. It is more than just filling a position. You need the best candidate possible to fill that role. That means being open and honest with those who apply about what the work entails, what they can expect, and the benefit of working there over the competitor.
Always ask for and apply feedback. Gather feedback from applicants you hire about the hiring process. Discuss obstacles with those who get hired. Talk to management and leadership about why applicants do not work out long term.
Don't expect your staff to stick around for years and years. With the average time in a job sitting at 3 years and 4 months, (mccrindle.com.au) you need to accept that your team members will move on to bigger and better things eventually. And if you skill them up and make them better people in the process? Then well done you, 'cos that's what makes a better economy.
What skills can you acquire?
As a recruiter, it is a part of your job to facilitate the hiring process. You may need to get additional skills and gain industry knowledge to do this work. Take a few minutes to define what skills you may need to help you do your job better.
Typically, this includes business management skills, human resource skills, effective communication skills, and industry knowledge.
Recruiters need to have good active listening skills. They need to be able to understand the company and the industry well enough that they can share that information with applicants. A knowledgeable recruiter draws in applicants who may have more than interest in the job.
Common important skills for recruiters include:
Strong communication skills
Patience and an understanding of a wide range of changes in the industry
Confidence
Good listening skills
Reliability
In addition to this, most companies need recruiters who understand any company related compliance and employment regulations. They may also need professionals who have industry experience.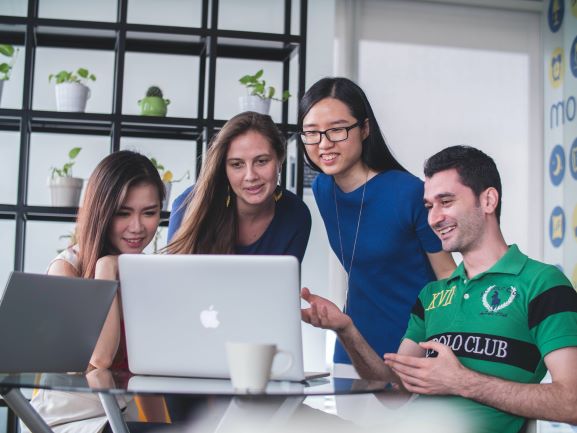 How can you get them?
Once you assess the types of skills you need, the next step is to find those skills. There are some things that must be done through the company, such as completing training in each of the positions you are hiring for so you have firsthand knowledge of them.
Other skills you can acquire from online courses such as Monarch's Diploma of Human Resources Management. The course continues to receive excellent feedback about its course material, and how relevant it is to the real world.
Get in touch today or find out more here.