Check if you've got what it takes
There is no singular entrepreneur. Entrepreneurs can be leaders, innovators, thinkers, doers – the characteristics of entrepreneurs are as varied as the business ideas they carry with them. Entrepreneurs may be broadly defined as those that eschew established business models and products, prying open new niches and pushing ideas beyond their frontiers.
In this article, we'll look at some of the key characteristics that entrepreneurs can use to help create a platform for success. We'll also outline business opportunities for entrepreneurs and how education, such as Monarch Institute's Certificate IV and Diploma of Entrepreneurship, can be vital for fast-tracking those entrepreneurial ideas.
What is an Entrepreneur?
Entrepreneurs tend to be characterised as those who start their own business, and while this is commonly the case, entrepreneurship is more than that. An entrepreneur is someone who seeks new business opportunities, balancing risk and initiative. Through personal skill or cultivating a team, entrepreneurs are generally defined by leading the pursuit of an innovative product or service.
What are the types of entrepreneurs?
There is a broad spectrum of entrepreneurial styles, but it's possible to separate the types of entrepreneurs into four categories:
Small business: Exactly as it sounds, small business entrepreneurs run small-scale businesses – even as sole traders – providing goods or services without the goal of significant business growth. This type is often self-funded.
Scalable startup: Often not much more than an initial idea, scalable startups tend to favour radical innovation or disruption, seeking external startup capital with a view to significant growth.
Large company: Entrepreneurship doesn't always require a self-made venture. Large company entrepreneurs bring their innovative ideas to life within an existing company, pursuing opportunities that are as-yet unexplored by the business.
Social entrepreneurship: With a focus on solving social problems, social entrepreneurs are less likely to prioritise profit than other types of entrepreneurs.
What roles do entrepreneurs play in the economy?
Through the formation of new products and services, entrepreneurs play important roles in local, national and global economies. Depending on the size and type of business, economic impacts may include:
Creating new job opportunities, particularly at the entry-level
Driving wealth creation within communities and more widely
Providing effective solutions to social and economic problems
Characteristics of Entrepreneurs
Innovation
Though no single characteristic defines every entrepreneur, innovative entrepreneurs are often the most successful and visible. Innovation – which might also be termed creative entrepreneurship – is the ability to see market potential for new ideas or improve upon current ideas in new and effective ways.
Passion
For many entrepreneurs, success is not simply achieving an end goal. Rather, the drive to succeed – whatever the metric – needs to be supported by a passion for the entrepreneurial idea and the lifestyle that comes with being an entrepreneur. Successful entrepreneurs live and breathe their businesses.
Knowledge
Even the most innovative ideas can fail if they aren't well-supported. In an entrepreneurial context, knowledge can refer to the product or service, the market – including competitors and trends – as well as understanding personal strengths and weaknesses. Knowledge is also a quality that can be acquired, both personally through education and by hiring for the experience of others.
Persistence
The path of the professional entrepreneur can be long and fraught with difficulty. Even with comprehensive entrepreneur planning, there will always be unforeseen issues, and a true test of the successful entrepreneur is an ability to weather the storm. Success rarely comes overnight, but persistence in staying the course often pays off.
Leadership
Successful entrepreneurs don't have to possess every skill. More often than not, success comes through leading a team recruited to fulfil specific needs. Leadership as an entrepreneur is much like leadership in other businesses, which means identifying opportunities, assembling the right talent and creating a good culture.
Business Opportunities for Entrepreneurs
Rather than starting from scratch, entrepreneurs may wish to begin with a ready-made business opportunity. Generally, business opportunities involve purchasing or licensing an existing business or product and improving it or bringing it to new markets. The advantage of choosing to follow a business opportunity is a quick entry into the market and the security of established products and processes.
Some entrepreneur business ideas include:
Franchising: Franchising involves buying the right to operate under an existing business name and model. The advantage of a franchise is that, with a successful business, much of the planning, product development and market research will already exist. Fast food restaurants such as McDonald's and KFC are common franchises.
Licensing: In this case, entrepreneurs purchase the licence to sell a version of an existing product or use a business's intellectual property. Licensing can be advantageous because consumers will often be familiar with the licensed brand. Examples of licensing include selling clothing that incorporates Harry Potter designs.
Distribution: Distribution is similar to licensing except that, rather than incorporating some element of an existing product, distributors acquire the rights to sell the original. Distribution examples include computer stores selling Apple products.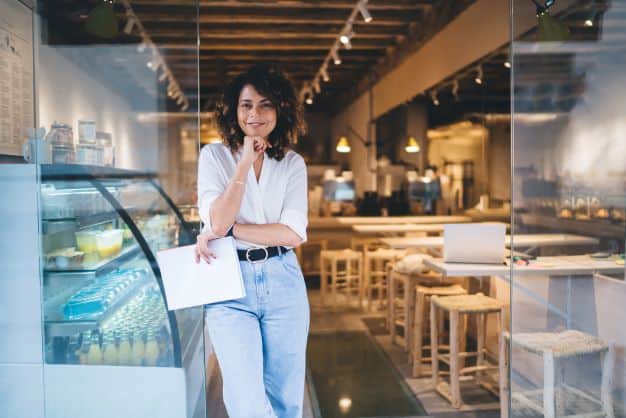 Courses Available for Aspiring Entrepreneurs
Certificate IV in Entrepreneurship and New Business
The perfect head start for small businesses and sole-traders, our Certificate IV in Entrepreneurship and New Business teaches you how to set up a business from the very start. Led by experienced small business founders, Certificate IV looks closely at every step of the journey through initial planning, marketing and management.
Diploma of Entrepreneurship and Innovation
The Diploma of Entrepreneurship and Innovation is designed to fast-track the process of getting a product to market with a comprehensive crash course in business. This course provides future entrepreneurs with skills including market research, financial planning and securing startup funding.
Feel like this is you? Learn more at Monarch Institute
Don't let those world-changing business ideas sit on the shelf. If you want to take the next step in becoming an entrepreneur, get in touch today.
Sources: https://dcid.sanford.duke.edu/importance-of-entrepreneurship/