The world has changed. A lot. Especially over the last two years as the coronavirus pandemic ripped its way across the planet and we endured quarantines, lockdowns and travel restrictions. Many people were lucky enough to be able to work from home, while others were stood down or lost their jobs. Many businesses couldn't withstand the financial pressures and were forced to close their doors.
And some people, deeply affected by what was happening around them, looked at their current jobs and wondered 'is this all there is?' or 'is this really the job I want?'
As the world slowly moves towards the post-pandemic period, people are looking to upskill, retrain or simply move into more secure jobs. But these people are also time poor, have day jobs so attending classes in person is out of the question or they just want to embark on study that is less likely to be interrupted by the world around them.
The great news is online courses have taken centre stage as the most viable option for those wanting more.
More out of their job. More out of life. More out of themselves.
So, how do you choose the best online training providers in Australia? And what are the best online education programs or the best online learning courses? These are all great questions and we're happy to help you make the best decision for you.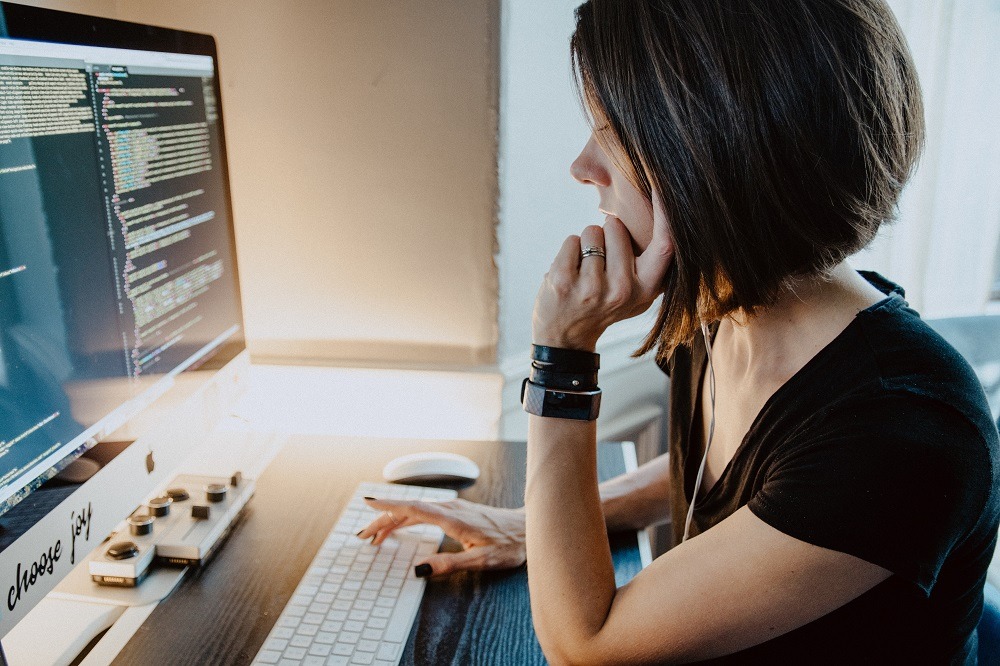 Is the training provider a Registered Training Organisation (RTO)?
The first place to check is the Australian Government's My Skills website which has a page dedicated to choosing a training provider and advises:
'There are over 4500 RTOs delivering all kinds of training in many different ways. Depending upon the course, and where you wish to do the training, you may have a choice of numerous RTOs. You can compare RTOs to see which one will suit you best. My Skills has lots of information about RTOs on their provider pages.
All the training providers listed on My Skills are registered training organisations (RTOs). This means they meet the registration requirements to deliver training and can issue you with a nationally-recognised qualification. RTOs can include TAFEs, private training providers and some industry associations and companies.'
You should also check if the RTO has any regulatory and registration status warnings against them.
Monarch Institute is an RTO (RTO No: 22530 – check out our details here) and has been since 2011.
Should you wish to check other Australian online course providers, their RTO status and if it's current, you can do so on the Australian Government's Department of Education, Skills and Employment (DESE) website.
Are they expert course providers?
Naturally, there are learning institutions such as government funded universities and TAFE that offer a variety of courses across many different fields and industries. However, what you will find is that most other course providers, and particularly the best online course providers, will be experts in one industry or area. These are the training providers who stay in their own lane.
What this means for their students is these course providers can:
channel funds and resources towards becoming the very best online education facility
hire the best trainers and staff to support their students and the courses they provide
hire trainers who are themselves experts in their field
offer courses that give students the type of education real employers want
continually update materials
offer reasonable course flexibility
ensure they have the very best in technology.
All these things (and more) are important for the students and the course provider because a learning institution is nothing without a good reputation.
What do others have to say?
Word of mouth is as old as language itself. And in the modern world, with review sites and discussion forums garnering hundreds of thousands of daily views, an online course provider is only as good as it's worst review.
Google, Facebook, Seek, Trustpilot, other educational review sites and chatting with past students are great places to gain a better understanding of the course provider who'll best suit your needs.
Keen to see Monarch testimonials from past students?
Online course flexibility
Does your online course provider offer flexibly 'start whenever you like' course flexibility or do they have a set date and time? There are pros and cons for both options.
If you prefer the structure of needing to be online at a certain time and day, then this would be something you'd be looking for. However, if you need the flexibility of working in your own time and at your own pace, to fit around work, family, friends and life, then you'd be looking for online education programs, such as those offered by the Monarch Institute, that have no intake or start dates. This allows you to start your course anytime that suits you.
What does the online course providers website show you?
While you shouldn't judge a book by its cover, a decent looking, informative website, with all the information you need, should be a given for any online education site. Just a few things to look out for:
is the site easy to navigate, with no broken links or error pages?
is the site free from glaring spelling, grammatical and formatting errors. While the odd typo can always be forgiven, huge swathes of error laden copy is not a great indicator that this is a genuine educational provider.
is it easy to find the courses you need with the correct, up-to-date information?
can you find the course outline for each training course?
Is the pricing clear and in the correct currency? If you have to jump through too many hoops for pricing, perhaps your hard earned dollars are better spent elsewhere. A specialist course provider will be transparent about costs.
is the contact information professional and easy to find? Are there multiple contact options available?
Do they offer recognition for prior learning (RPL)?
If you already have skills and knowledge, either through previous training, volunteering or working, it's only fair you be recognised.
TAFE NSW offers a great RPL definition:
'Recognition of Prior Learning (RPL) – recognises skills, knowledge or experience you have gained outside of the formal education and training system and how they may meet the requirements of your qualification.'
Depending on the course provider, you may even be allowed use:
'Credit transfer – recognises your previously completed studies, which may allow for entry into a qualification and/or provide credit towards the qualification.'
Financial Assistance
Does your online course provider qualify for financial assistance?
The federal, state and territory governments offer financial incentives and support for vocational education and training students. This helps them gain the skills needed to find and keep a job they love and can feel proud of.
You may be eligible for one of the government funded courses at Monarch Institute. For those eligible, it's a great opportunity to upskill and gain a qualification at a fraction of the usual cost.
Learn more about government funding at Monarch Institute.
Customer service
Even if your course provider offers only online courses, you should still be able to speak to a human when necessary.
When you do speak to them directly, are they helpful or are they just trying to 'up-sell' you?
Do they know what they're talking about or are they just reading from a script or training manual?
If they don't know the answer, do they find out and get back to you with the information you need?
Are they offering you what they said they would?
If anything seems wrong or off, again, this isn't the best place to spend your money.
Monarch's online course options
Monarch offers learning experiences that make you ready for the real world, not just for the classroom. Our courses, nationally recognised and delivered entirely online, reflect what employers are already looking for, not just a bunch of intellectual theory and textbook stuff.
Monarch current course offerings are:
Accounting and Bookkeeping
Business and Management
Conveyancing
Entreprenuership and Small Business
Financial Services & Paraplanning
Finance and Mortgage Broking
Human Resources
Information Technology
Marketing
Project Management
RG146 Professional Series
Transport and Logistics
Short Courses
If you're thinking about your career or a career change, check out the options for online education Monarch Institute offers its students. A real world education for real world jobs.
Get in touch today on 1300 738 955 to find out more.