Are you interested in the finance and mortgage broking industry in Australia? Perhaps you want to enter this industry but don't know how to get started. Maybe you're just curious about the current status of the industry. Nevertheless, the mortgage broking industry is a compelling career path to take.
In this article, we'll look at current trends and future projections for the mortgage broking industry in Australia, and how you can get started.
The current status of finance and mortgage broking in Australia
Mortgage Broking Market Size: $3,000,000,000
Businesses in the Mortgage Broking Sector: Approximately 8,100
Industry Employment: Approximately 18,100
Low-interest rates have bolstered demand for fixed-rate mortgages since the outbreak began. Between 2020 and 2021, revenue in the Mortgage Brokers industry climbed by roughly 9.4%. The market size for this industry is likely to increase by 4.9% in 2022.
In reaction to the COVID-19 pandemic, the RBA cut the cash rate to a historic low of 0.10% in November 2020. While the cash rate cut lowered mortgage rates, banks tightened lending standards in response to the economy's uncertainty. This has prompted homebuyers to seek mortgage brokers in order to find the best financing.
Low-interest rates have enticed young Australians to buy their first house, while current mortgage holders have sought to renegotiate their debts. Because a mortgage is a long-term commitment, the economic instability caused by the COVID-19 pandemic has prompted more Australians to seek industry operators. Currently, Australian Finance Group Ltd, Lendi Group Pty Ltd, and Mortgage Choice Limited are the firms with the biggest market share in the Mortgage Brokers in Australia industry.
What does the future look like?
Over the next five years, the Mortgage Brokers industry is expected to expand. Industry operators will be affected by Australia's economic recovery from the COVID-19 pandemic, as well as business confidence, consumer attitude, and residential property market circumstances. Despite the fact that the percentage of mortgages obtained through brokers is expected to increase, housing loan rates are expected to climb, deterring property investors from entering the market.
Mortgage payments will also likely increase in the next few years. Mortgage payments for first-time homebuyers who took out huge loans during the boom may rise. Our first trend will impact the housing market in 2022, thanks to APRA's announcement to decrease home buyers' borrowing ability. APRA proposed that banks raise their rates from 2.5% to 3% in October 2021. As a result, borrowers who could previously buy a $1 million home in 2021 will only be able to borrow up to $950,000 in the new year.
How to become a part of the finance and mortgage broking industry
If you want to enter the finance and mortgage broking industry in Australia, you'll most likely need to enter as a mortgage broker or similar profession. In Australia, mortgage brokers often serve on behalf of lenders, assisting borrowers in obtaining mortgage financing (for both residential and investment real estate) and refinancing existing mortgages. Brokers typically do not charge mortgagees a fee for their services, instead of earning commissions on loans they arrange for lenders.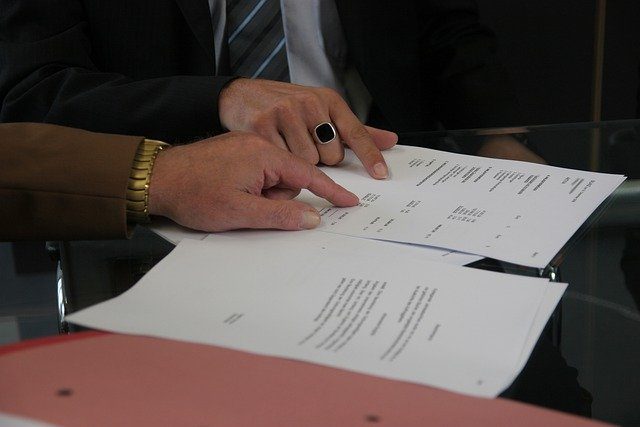 Benefits and Disadvantages of a Broking Career
Mortgage broking may be the career for you if you have a knack for statistics and creating great client relationships. Broking provides an excellent potential to earn a good living, as well as a good work/life balance, and some brokerages even provide brokers with a base salary as a safety net. In the day-to-day work, you have some autonomy, so you can put your own stamp on the service you provide and how you market, as long as you follow compliance rules. You get to assist ordinary Australians to realize their aspirations of homeownership, especially those who don't quite fit the normal financing criteria. You don't need a degree to become a mortgage broker, except for the license, certification, and continuous professional development requirements imposed by your professional body. If you have no prior expertise in this field, however, it is recommended that you take brokerage lessons.
Broking is not without its drawbacks. Because you will be working greater hours than you would in a bank, the first year can be challenging. For the first year, you won't see much in the way of upfront and recurring commissions. Working with banks may also be aggravating, and it's a job that comes with a slew of regulatory and compliance responsibilities.
Tips for Being Successful as a Broker in Australia
To begin with, becoming a mortgage broker is not a get-rich-quick plan, nor is it a part-time job, at least not for the first few years. Personality-wise, you must be a people person with an analyst's mind.
Other characteristics include:
Being a quick problem solver.
Highly motivated and eager to work long hours and invest in professional development.
A desire to serve others, as well as the ability to deal with rejection.
Strong mathematics abilities.
Common sense and sound judgment
Communication and bargaining abilities are important
Strong focus on the details
You have no criminal record
Credit history that is clean
With the banks, you're in good standing
Many mortgage brokers come from the banking and financial services industry, as well as the real estate industry. Having the appropriate mindset, on the other hand, is crucial. As a result, mortgage broking is accessible to people from all walks of life. In reality, some of the industry's most successful brokers have no prior experience in the financial services business!
Speak with other mortgage brokers in the business to see if you match the mould, and consider gaining some work experience. It can be tough to tell the difference between a good and a bad mortgage broker. Here are some tips to help you find the finest mortgage brokers.
What's the Earning Potential of a Mortgage Broker?
The amount you make per year is solely limited by the number of loans you pay off each month. Mortgage broking isn't an easy method to get rich, and the manner you're compensated might be confusing and inconsistent. To begin, you will be paid an upfront commission when you settle a house loan. Upfront commission charges in Australia range from 0.50% (+GST) to 0.7% (+GST) according to a few big banks. As a result, you might earn up to $7,000 in upfront income on a $1,000,000 loan. As long as the loan is paid in a timely manner, you'll get a trail commission depending on the remaining sum. The trail is usually 0.15% + GST, paid on a monthly basis. The trail could easily range from 0% to 0.35% + GST.
Despite the benefits, there are additional fees associated with becoming a broker that are frequently underestimated. These expenditures might range from initial setup costs to ongoing costs associated with corporate operations. The only place where these charges differ significantly is between self-employed and PAYG brokers.
How to Get Set Up as a Mortgage Broker
To become a mortgage broker in Australia, you can follow these steps:
Invest in the Monarch Institute's mortgage broker education and training
Conduct a credit history investigation
Conduct a background check with the police or the criminal justice system
Submit an application for Professional Indemnity Insurance (also known as PI Insurance)
Join a trade association
Proof of your identity is required
Create a business number in Australia (also known as your ABN)
Sign the agreement on sub-origination
Obtain a credit license in Australia (also known as ACL)
Make a decision on an aggregator
Set up accreditations for lenders
Seek out a mentor. This may appear to be optional, but for new brokers in the field, a mentor can make all the difference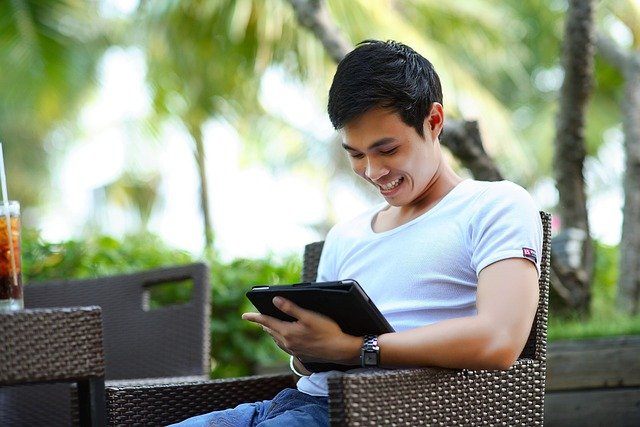 Study Online at Monarch Institute
Monarch's Certificate IV in Finance and Mortgage Broking and Diploma of Finance and Mortgage Broking Management courses provide a secure foundation for those entering the industry or upskilling. No matter your early career or professional background, our courses can help your career with confidence. Get in touch with a Course Consultant today to find out more.