The digital marketing industry is fast-paced, with new developments occuring every day. These changes can make it difficult for employers to find the right person to fill their digital marketing vacancies. Here we look at the skills needed by employers today, and how you can get ahead of the digital marketing game to land yourself a job.
So what exactly do employers look for in a digital marketer? And how do you stack up to this demand and break into the field? Let's have a look at what digital marketing entails.
What is Digital Marketing?
Digital marketing includes promoting products and services using digital platforms, mobile technology, and the world wide web.
There are a variety of careers entailed in digital marketing. You may be a:
Digital consultant
Social media planner
Digital marketing strategist
Marketing coordinator
Types of Digital Marketing
The most common digital marketing methods used are:
Social Media Marketing
Social media marketing uses social media platforms and websites to promote a product or service such as Twitter, Instagram, and Facebook.
Search Engine Optimisation (SEO)
SEO focuses on getting unpaid traffic to your website by ensuring it meets criteria that google sets out. Ideally, your site or piece of content ranks highly and helps send users to your product or service website.
Pay-Per-Click (PPC) Campaigns
PPC is a sponsored form of paid online advertising. A business pays for an advert to appear beside a non-paid search result, driving more traffic to a website.
Mobile Marketing
Mobile marketing is targeting a specific audience on their smartphones, feature phones, tablets, or any other related devices through websites, e-mail, SMS and MMS, social media, or mobile applications..
Affiliate Marketing
A business may allow another company (an affiliate) to sell products on its website. The affiliate often receives a commission for every customer they bring to the website.
Responsibilities of a Digital Marketer
No day is the same when you're a digital marketer. But typically, it may look a little like this:
Oversee the digital marketing strategy
Manage all website communications
Identify trends and insights
Management of email marketing campaigns
Manage the design of marketing assets
Seek out online advertising opportunities
Develop and integrate content marketing strategies
Track the effectiveness of campaigns
Negotiating with media suppliers to get the most affordable rates for clients
Skills required to become a professional digital marketer:
1. Data Analytics
Data Analytics uses modern software to process information from many digital interactions. These digital interactions could be through search queries, consumed content, etc.
Nowadays, digital tools like Google Analytics check and report data. Such tools make work easy for marketers to understand and analyse consumer behaviour. Getting your head around these tools can help enhance your outcomes as many businesses handle a vast amount of data. They look for individuals who know how to read extract client data.
2. Content Creation
Generating content is the heart of digital marketing. You pull the targeted audience to the brand through the content you create.
When creating content, aim at generating high-quality and SEO-friendly content for various channels. Also, strive to understand how to make compelling content that engages customers. Build out your evergreen content, that is, content that doesn't date, and if customers find the content years on, the information will still be relevant.
In digital marketing, content can take many forms. Such may include videos, blogs, emails, e-books, and many more. You should ensure that the content is good quality, relevant to the audience and appealing.
Know how to use content management systems such as WordPress, editing tools, email software and keyword software.
3. Search Engine Optimisation (SEO) & Search Engine Marketing (SEM)
The digital content you create has no value unless your target audience sees it. You should, therefore, try your best to direct traffic to your landing page.
Both SEO & SEM push your content to your target customers and both engines also narrow down to your customer database. So, it is essential to know how these tools can best work together.
SEO has numerous methods of making your website content more appealing to search engines like Google. If you're keen on this field, you should know how SEO dynamics work. Remember that search engine algorithms are changing, so should SEO. Your work is never done – your strategy should change as you build out and continue to respond to the needs of your audience, and the search engine beast that is Google.
4. Website Development
Like a great digital marketer needs to understand SEO, they also need to know how web and graphic design can enhance their service or product.
You can depend on specialists such as developers to do the complex work such as coding, but it's good to know how what images and marketing assets appeal to your audience, and how to bring them to life to fit within your brand personality.
5. Video Marketing
Videos have taken over the internet, and are likely here to stay. In fact, out of ten individuals, eight have ended up buying a product after watching a brand's video. You don't have to know everything about video production as a digital marketer. But knowing how to make videos without hiring a professional is an excellent place to start.
For marketers, you should ask yourself questions like;
Do you have enough resources at your disposal to create a video? If not, can you engage a videographer to help? There are a lot of smart video tools available nowadays to help, so check out your options.
What percentage of your target audience has an interest in videos?
In the end, will you get the result you desire?
93% of marketers who use videos say it is an important aspect. 87% attest to getting a positive Return on Investment (ROI).
Great tools help you create amazing videos, e.g., Promo and Camtasia. Consider getting training in this area to boost your career and the business as a whole. Your skills will never go to waste as videos are ever on demand.
Check Adobe Premier Pro or the Apple Final Cut Pro X to learn more about video editing tools.
6. Master Design Thinking and Planning
Design thinking is a method of approaching arising challenges from a user-centred view. The technique helps you anticipate in a human-centred way when solving complex problems.
The Interaction Design Foundation states five main stages to this process. These are; empathise, define, ideate, prototype, and test. This works well as most of it relies on the user-centred experience.
One interesting fact about this approach is that you can use it in a non-linear way. That is to say; sometimes, you may get to testing and later come back to the middle stage, say maybe to review ideas. Therefore, a digital marketer should know some design thinking and planning.
7. Social Media
Many people currently use social media for meaningful public conversations. Therefore, digital marketers must have a rapport for all platforms they use in reaching customers.
Every social media platform uses different techniques to establish its presence in social media. Some of these tools are:
Hashtags
Paid advertising
Boosted and carousel posts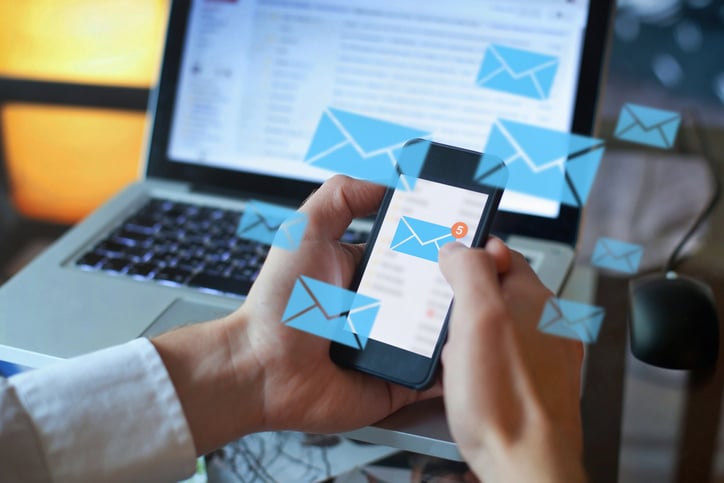 8. Tech Savvy
The digital marketing industry is mainly technology-driven. Therefore, it helps to have a solid technology background and be fast learner.
Understanding simple technical skills web coding basics is an advantage but not a necessity. Knowing how to use Content Management Systems (CMS) can be a great addition to your skillset – Salesforce is a huge resource to any organisation, and managers of the platform are in hot demand.
9. Be Convincing
A great digital marketer should blend analytical thinking with creative problem-solving. This will help you formulate innovative marketing campaign ideas to keep your marketing strategies relevant.
But ultimately, it comes down to being persuasive and influential (without sounding persuasive and influential!). Would you buy the product you're selling, based on your campaign?
Summary
Focus on mastering these key Skills and you'll be well on your way to becoming a successful digital marketing manager.
Monarch's suite of marketing courses can help you achieve your digital marketing dreams. Learn online, at a pace that suits you. To chat about learning more about digital marketing, get in touch with Monarch's team of Course Consultants on 1300 738 955 today.