Peter Burns, Logistics trainer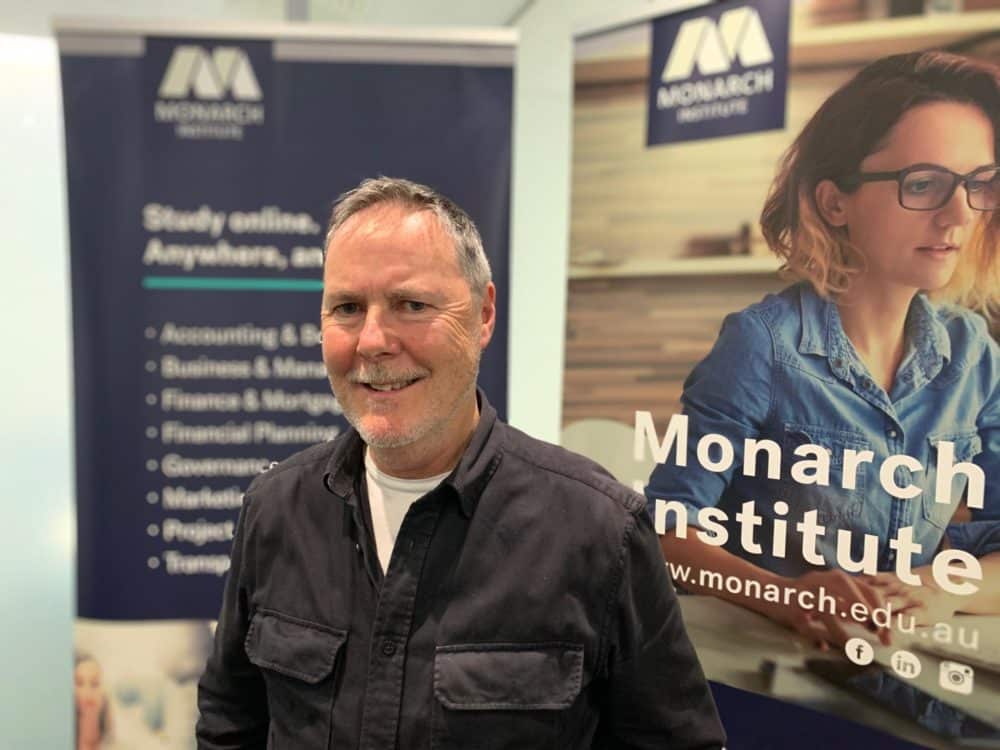 1. Why do you love the logistics industry?
Who said I do?! Long hours, low margins, tight turnaround times, impossible deadlines, demanding clients – it's like herding cats! But that's why I like it, it's never boring! And you get to do stuff, play with things – like massive sheds, trucks, containers, forklifts, con stackers, high level order pickers and all manner of plant, equipment, IT systems as well as all the crazy people in Hi-Vis that help to keep it all ticking. It's a destination that few choose but most love because of the people you meet.
2. Your best tip for staying motivated when studying?
Think about the end result – how good you'll feel when submitting your last assignment, perhaps better opportunities at work (or elsewhere).
Focus on the assessment task ahead and work back from there – this helps to target the research requirements so you're not wasting precious time reading generalised stuff that you may not be assessed on.
Map out your available time for this and try to stick to it. Most importantly, just start!
3. Advice for students wanting to get into a logistics role?
Special tip: education and professional development! If you're serious about a career, be prepared to keep learning.
Working in logistics or a supply chain role is multi-faceted and you could end up anywhere from brand management (fashion, FMCG, retail, wholesale) to industry (transport, 3PL, freight forwarding, manufacturing, government) to name a few. Think about a product line or service that you find interesting and investigate from there. Ask questions, talk to industry professionals and then target where you want to go. Be prepared to keep knocking on the same door if that's what it takes.
4. The craziest project you've worked on in your career?
Consolidating two medium-sized 3PL warehouses into one huge distribution centre. Distance wasn't a challenge, but we moved 14,000 pallets and over 6000 skus into predetermined pick and bulk locations within a week, whilst maintaining service provision to a large range of clients out of the pre-existing warehouses. It meant virtually replicating picking capacity in 3 locations whilst running loads 24/7 between sites with a huge contingent of additional casual staff, forklifts, trucks, racking engineers, IT guys…..organised chaos at best!
Liking the sound of a career in logistics? Find out more here, or speak with a course consultant about your course options on 13600 738 9855.