Eight hours is a long time to spend at a job that causes you stress.
The average person spends about 90,0000 hours at work over the course of their life, which begs the question: how would you like to spend those 90,000 hours?
We would all love to be cliff diving in Croatia or snorkelling in the Caribbean, but in the real world we have bills to pay and kids to feed. But having an enjoyable job is not as far-fetched a concept as you might think.
We've put together a list of some of the most enjoyable jobs in all of Australia. They are not the 15 highest paid jobs in Australia, but that will hardly matter if you get out of bed everyday with a smile and zero stress. However, people's interests vary, and not all of these jobs will be for you, but the idea is to be inspired by the types of jobs that are out there in Australia, and track down the job that suits you.
What are looking for in a job? Are you you driven by what you can earn, your role, freedom, travel, what is required of you, whether the jobs is creative, has growth potential, or simply whether you will enjoy what you are doing? These are all things to be taken into account, and the best person to do that for you is you.
The 10 most enjoyable jobs in Australia are:
Video game designer
Average salary: $90,268
When you can't distinguish between your job and your downtime, you're doing pretty well. Video games have become a part of our lives (albeit at varying degrees) since the beginning of the technological age. It may not have been something you thought about while playing, but someone has to actually design them as a job.
Video game designers can range from developing user-friendly programs for different devices, designing the details, code-building and testing the finished product. If you love video games and are interested in making them as amazing as humanly possible, a job as a video designer could give you the job satisfaction you're looking for. There is also massive growth projected in the future and a great salary to earn!
Qualifications:
Aspiring game designers should undertake a diploma, certificate or degree-level qualification such as a Bachelor of Games Design, Certificate in Digital and Interactive Games or a Diploma of Digital and Interactive Games.
Build a portfolio of work and gain work experience in the field.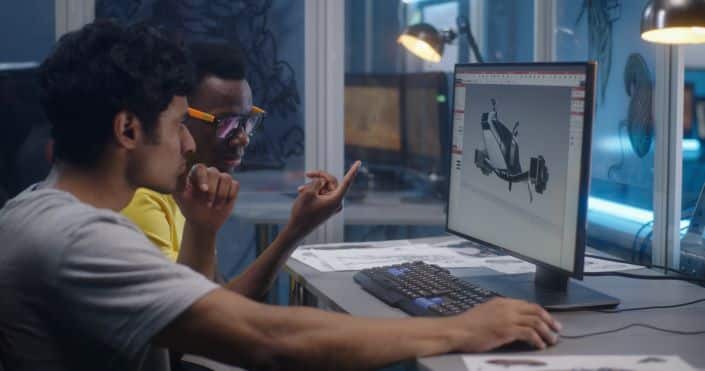 Fashion consultant
Average salary: $62,715
If fashion is your religion, why not get paid for it too? Fashion is an art form, a creative pursuit, and there are many different roles that can incorporate your love of fashion into a sustainable job. One of these is as a fashion consultant. Consultancy is a broad term, but it generally involves supplying expert advice and recommendations to management.
Fashion consultants can work for individuals or companies, and generally concentrate on providing fashion advice, which can involve outfits, colours, styles and fabrics, following and projecting trends, generating and growing client bases and overall, increasing sales, reputation or both, depending on which market you're in. Fashion isn't going anywhere, and there is strong growth predicted going into 2022.
Qualifications:
While not strictly needed, an associate's degree in fashion design, art and textile design or other fashion-related fields is highly regarded when looking for a job in fashion.
Network, complete an internship and gain experience in retail.
UX designer
Average salary: $109,895
The UX in UX designer stands for "User Experience", which means it is based on creating a product from start to finish (or end-to-end, as they call it in the industry) to ensure that their user's interaction with the device, program or product is as efficient and enjoyable as possible.
Some of the duties of a UX designer include content development, analysis and iteration, prototyping and wire framing, customer analysis and user research, as well as testing and competitor analysis. Pay can depend on the role, and whether you are interesting in a role as a manager or not. There can also be elements of security and data protection involved, depending on the role. As such, the average salary can be misleading, with good UX designers able to earn much more.
Qualifications:
Diploma, bachelor or master's degree in computer science, information technology or a related field
Experience as a computer programmer and software developer would be an advantage, as will hands-on experience with various systems, hard drives and cloud computing
You can also consider postgraduate studies to further develop skills for a specific job.
For more information on relevant education and upskilling in the information technology sector, we have a range of courses in IT, including a Certificate IV in Information Technology and our Diploma of Information Technology.
Graphic designer
Average salary: $72,812
Art is fun, but it also provides opportunity for incredibly lucrative jobs if you're talented and committed. As we see the world continue to go online, we are seeing different fields open up and one of these rapidly expanding industries is graphic design. The ubiquitous use of the internet by companies and individuals means art, advertising and visual stimuli online must be created by someone, and that someone is generally a graphic designer.
As with other artistic endeavours, graphic designers can work across a brand range of fields, and create in many different ways, and for many different reasons. As such, salaries will also fluctuate between low and high. But if you're getting paid to be creative, and that gives you satisfaction, we think that's a pretty good pay off.
Qualifications:
Formal qualification in graphic design, whether it be a diploma, certificate or Bachelor of Design would be advantageous and affect how much you earn.
Build a portfolio of work and gain work experience in the field.
Events Planner
Average salary: $66,555
If you're a natural party thrower, then event planning could be your true calling. As with many of the jobs we've mentioned so far, the scope and reach of these jobs depend upon you, your interests and what events you wish to pursue. There is no one-size-fits-all for event planning, and that is what makes it one of Australia's most enjoyable jobs.
As an event planner, you are in charge of coordinating, executing and the overall management of events, whether they be meetings, conferences or parties. If you've ever tried to organise a birthday party, you know how much of a headache it can be. That's why people pay others to do it for them.
As with other creative pursuits, these kinds of jobs vary greatly in salaries, depending on experience and track record, but there is room for exponential growth within Australia, high demand and amazing freedom (not to mention travel perks).
Qualifications:
Diploma, certificate or degree in events management, hospitality management or public relations or communications.
Build experience through volunteering, internships or a role as an assistant.
Interior designer
Average salary: $77,966
If Feng Shui is in your nature, then the field of interior design would be very enjoyable. Some people don't care about how homes, offices or other spaces are arranged, but if you do care, then you may have the skills to earn money by making places pretty.
Interior designers are in charge of making interior spaces functional, safe and visually appealing. This includes structure, spacing, colour, lighting, and decorative items. You may begin at a lower level, as an assistant, working on plans, designs and blueprints, but when all that work culminates in a finished room, home or building, it will be a good feeling. There is also room to grow into a manager, or owner.
A bachelor's degree is usually required to become an interior designer, so there is some study required, but future demand in Australia is strong
Qualifications:
Pursue a certificate, diploma or undergraduate qualification in Interior Design (pursue Master's if necessary).
If entry-level, specialise, gain experience and build a portfolio.
Social media manager
Average salary: $85,725
You may be starting to notice a pattern among these jobs: freedom, future growth and creativity. Social media is a primary part of not only individual's social lives, but also in how businesses connect with their customers, and how celebrities connect with their fans. It is also often an enjoyable job.
The role of a social media manager generally entails monitoring, maintaining and organising the social media site of an individual, celebrity or company, as well branding, known as the online presence, and using SEO and analytics to further the social media sites reach. They also coordinate responses to fans and consumers, reply to comments and messages to ensure good connection and brand transparency.
A social media manager has to be creative, technology-savvy, up-to-date, and able to identify trends so they can capitalise on them. Things move fast on the internet and you've got to be in it to win it.
Qualifications:
Gain a degree in advertising, marketing or public relations (there are also shorter courses, diplomas and certificates available)
Build experience in the area
A strong level of experience in communications, marketing, and social media is looked upon favourably.
Check out our Marketing courses, particularly our Diploma of Social Media Marketing, if this career interests you.
Outdoor adventure / tour guide
Average salary: $30.34 per hour
The best part of any outdoor role is the fresh air and less stress. Studies suggest over and over again that sedentary office-based workplaces increase stress which is detrimental to our physical and mental health. The beauty of these kinds of roles is that they are everywhere. Every single area, city, state and country on earth needs tour guides, tourism agents and outdoor adventure roles filled. You are actually able to travel while you're working.
Besides the fresh air, another good part about tour guides and outdoor adventure guides is there isn't that much training required. Some agencies may require a certain level or base of skills, but generally if you are personable, have a good attitude, with an instructor qualification to up your skills, and perhaps a first aid certificate, you could be qualified to get started as soon as possible.
Qualifications:
This will depend on what job or role you're working in. If you want to be a skydiving instructor, scuba instructor or kayak instructor, there are certain (intensive) requirements you will need to fit to be certified as these are high risk activities. However for your standard tour guides, these requirements are a little less stringent.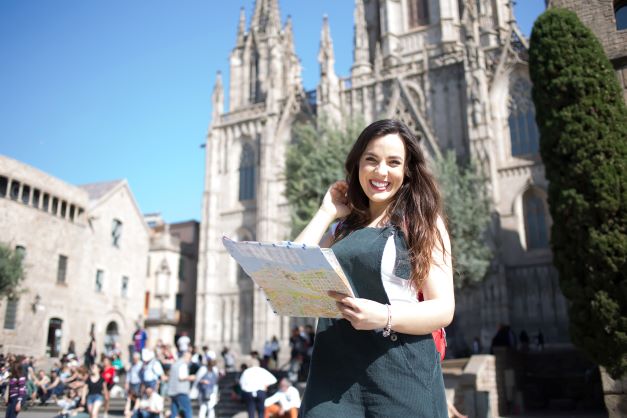 Viticulture hospitality
Average salary: $50,000 – $80,000
Who doesn't love wine? Well, whoever it is, it isn't us. A career in viticulture hospitality will not only be enjoyable, but it is actually a blossoming field which data suggests is only going to continue to explode in the coming years. Wine is in high demand, and whether you're looking for less responsibility, more job security or another reason, Australia's wine industry has a role for you.
The pay you can earn in viticulture hospitality depends on a number of factors. Your pay will depend on your job, if you're a worker, owner or a manger, whether you're a sommelier or an entry-level worker. Whatever level you're at, it is easy to make a living with a job in the wine industry with minimal study and training. Knowledge of wine is obviously essential, but no formal qualification is needed. However these kinds of roles would be helped greatly withs strong background in hospitality, viticulture or tourism.
We use wine to take stress of our day, so why not use the wine industry to take stress off your career?
Qualifications:
This is a broad field with many jobs, which means there is no one way to do it. However, to get your foot in the game at a low level, it would be a good idea to get some credentials in the field.
Pursue courses in viticulture, winemaking or wine technology.
Gain experience in the viticulture industry (other hospitality experience would also be beneficial).
Architect
Average salary: $81,620
What could be more rewarding than a job adding a building to the skyline of Australia? We understand that you can't just roll out of bed and be an architect, but the jury is in and its overwhelming touted as a challenging but enjoyable career path, and one in which you can earn a lot of money.
Architects are in charge of designing construction projects, as well as alterations to structures and redevelopment also. You can design anything from bungalows, cottages and tiny homes, to skyscrapers, stadiums and concert halls. Don't get us wrong, there is some stress involved in designing and building structures, but that is all part of the fun.
Quite a bit of study, training and education are required to enter this field, but there are many roles are around with great pay if you think you've got what it takes to be an architect.
Qualifications:
Complete a bachelor's degree in archicture and, if necessary, a Master of Architecture. You will need to reach the required ATAR, or enter university through an alternative entry pathway.
Obtain experience working in the industry.
Pass the Architectural Practice Examination, which consists of three parts: a completed logbook, a written paper and an interview with practising architects.
Register with the Architects' Registration Board.
Industries That Report The Happiest People
According to a study by Curtin University, the industry with the most employee satisfaction was the Agriculture, Forestry and Fishing industry, which encompasses growers, farmers, nurseries, and of course fishermen, grow and harvest timber and many more jobs. There is not a lot of stress amongst them. While the average role in this field is physically demanding, it is often specialised work undertaken by people with vested interest in it or around the area. It is also mostly outdoor or remote work, often occurring in regionally isolated areas. Of course farming in particular can be taxing, even heartbreaking work, but work satisfaction, ties to the land and close-knit community are all considered a positive of the role.
Also high on the list of satisfying industries was the Arts and recreation service industry, which covers a wide range of occupations from artists, musicians and live performers, to venue operators, sporting or recreational activities, exhibition of historical, cultural or education information, zoos, parks, casinos, you name it, the list goes on.
Least Satisfied
It may not surprise you to learn that the least satisfied workers in Australia have been identified in the Accommodation and Food Services sector. That's right, hotels, takeaway restaurants, bars and cafes statically have the least happy employees in all of Australia due to the stress the involved in the hospitality role.
Tips On Landing A Career You'll Enjoy
Be self-aware
Einstein wrote that everybody is a genius, but if we judge a fish by its ability to climb a tree it will live its whole life believing it is stupid. This is an incredibly important concept in education, but also in the careers we choose. By understanding ourselves, what we are good at, what we a drawn to and what we aren't, we can steer ourselves to the careers that we are naturally designed to thrive in.
Use your strengths and weaknesses to guide you
Again, school was the best indicator of interests. There were always kids who excelled in mathematics but seemed to tune out when poetry was being analysed, and vice versa. If science made you balk, you probably don't want to be a neuroscientist. There really are jobs for everyone, and the basis of YOUR job, particularly if you want to enjoy it, is finding a job that you naturally talented at, interested in, and posses a desire to excel at.
So ask yourself: What am I good at? What am I bad at?
Then find careers where those strengths are a bonus and those weaknesses don't matter.
Start Early
It is best to start planning out your career path as early as possible. This is because of experience and the time it takes to rise through the ranks of some industries. However, if you're reading this as a 30-year career person looking for a change, do not stress. There is a massive influx of older workers who are changing career paths into fields they are interested in, passionate about and that will make them happier. If this is you, it's about figuring out what route you need to take, and starting.
Experience
No matter what, you need to know what you're doing. Once you've decided what career or industry you're interested in, you need to research what you need. Some jobs require years of education, while others simply require a tafe course, or less. Understanding the experience you have, what areas you need to bush up in, and what extra courses would help land you a job at the end of it all is absolutely essential.
Re-brand
Build a career-specific resume!
Stress and burnout is causing many people to jump out of their careers in order to pursue their passions. This is a brave and empowering thing to do. But it takes more than just wanting it. You have to do an entire re-brand. What this entails is an overhaul of your resume, your Linkedin, everything! Of course we aren't telling you to delete your work history, but if you're traversing into a new work realm that is not related to your current one, it is likely that your resume and brand needs to be specialised and targeted for it. It would also help to establish an online presence which focuses on the new direction you are heading in.
Keep the relevant stuff, get rid of the irrelevant stuff.
Mentors and networking
You know the old adage: it's not what you know, it's who you know! Of course your brand and experience matter. No one is going to hire someone with no skills. But often what will get a foot through the door is connections – So network! Establish connections in the industry you're interested in, seek out guidance, attend meetings and speeches, ask questions and get them answered. Nothing is more attractive than passion, and when your name keeps popping up with positive reviews and glowing commendations, there's a good chance doors will open.
Australia its a land of opportunity, but everyone has different interests, motivators and frames of reference. Statistically speaking, the happiest workers are in Agriculture, forestry, fishing and arts and recreation, but that doesn't mean it that will make YOU happy. Not everyone is the outdoor type, some people aren't into art or travel, and that's ok. As we have discussed, the trick is to centre your career around YOUR interests and passions. What makes an enjoyable job is not necessarily the average salary, job security or the potential growth, but rather the satisfaction it gives you and the relief of stress. After all, 90,000 hours is a long time to spend in a career that you don't have rewarding.
Need more help deciding on your next career move? Chat to one of our Course Consultants on 1300 738 955 or [email protected].