Have you thought about becoming a social media manager? If you have a love of all things social and digital marketing then this could just be your dream role.
Social media is all about creating conversations. If you love storytelling and managing communities online, then a role in social media management might be for you.
In this article we take a look at how to become a social media manager, what experience you need, whether you need a degree and what the role's responsibilities are.
What is a social media manager?
Social media managers are employees or independent contractors who manage one or more social media platforms for a business or individual. They are becoming increasingly in demand because social media has become a primary marketing and advertising channel for businesses across the world.
While it might sound fun to hang out on social media all day, social media managers do in fact have a complex role that entails many responsibilities and requires numerous skills.
What are social media manager's main responsibilities?
Being a social media manager is much more complex than posting images and writing captions. Instead, social media managers are strategists, marketers, copywriters, designers, public relations practitioners, analysts and customer service representatives all in one.
Social media never stops and is fast-paced which is why social media managers must be able to work swiftly.
Key responsibilities:
– Creating monthly content calendars where they can plan out what type of content is going out on what days, taking into consideration their intention, the time they post and what channel what they're using.
– Coming up with promotional strategies.
– Finding and creating content to fill up that content calendar. Then writing captions that will resonate with their audience while maintaining the brand's tone of voice.
– Coming up with hashtag strategies. Every post must have different hashtags.
– Engaging with their audience by responding to comments not only on their posts but on other businesses posts. Strong engagement creates a positive brand experience.
– Reaching out and working with influencers who are aligned with their brand.
– Determining where to use organic content and where to use paid ads.
– Analysing data to see what posts were most popular and why.
– Presenting data to upper management to review that strategy's performance.
– Acknowledging and reassessing if a particular platform isn't presenting an acceptable ROI
– Ensuring brand messaging maintains consistency across all platforms.
– Keeping up to date with online trends.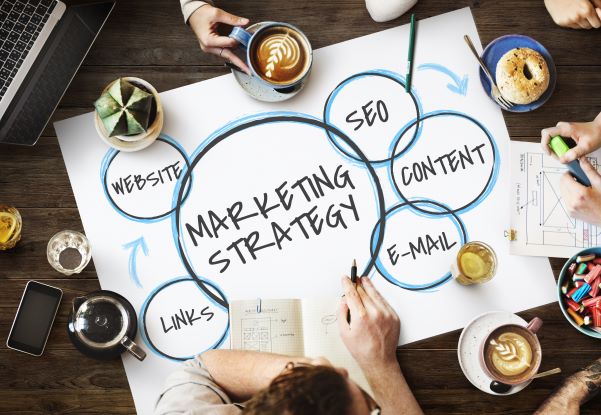 Steps to take to help you become a social media manager
Get experience in social media marketing strategy
There's a huge difference between running a standard personal social media account to running a business or social media influencer account. Unlike everyday personal social accounts, posts made by business accounts have been well thought out and posted strategically.
If becoming a social media manager is something you're thinking of pursuing, it's a good idea to first get some experience. You can do this by reaching out to someone you know who owns a small business and spend time getting to know them and their business.
Ask questions about how and why they want to post on different social media platforms. Find out about their business objectives and how they use social media to help them reach their business goals.
Make sure you're learning from a business that has a social media strategy and implements it well. The best way to learn and grow your skills in social media is to learn from real life experience from people who are doing it right.
Study relevant courses
To become a social media manager you don't need to have a degree. But having some type of relevant qualification will help you to stand out in the job application process.
Monarch Institute offers three different qualifications which will help fast track your social media management career. These courses are as follows:
– Certificate IV in Marketing and Communication
– Diploma of Social Media Marketing
– Certified Digital Marketing Professional
Any of these three courses will provide you with the skills and knowledge to become a successful social media manager.
Create an account where you can build your own following
If you want to prove you can run a successful social media account, you could create an account about something that interests you. Post strategic and thoughtful content to generate engagement.
Practice coming up with social media strategies, content calendars, brand tone of voice, graphics and imagery. Implement your strategy and then review it by looking over the analytics. If you can present this information to employers, it'll show you're a motivated self-starter.
Learn how to use analytics and interpret the data
All social media managers need to know how to use analytics and interpret data. This is what helps them to determine how well their campaigns and content are doing.
Data analytics is how social media managers find trends amongst their audience. Through analytics you can discover what your audience likes, doesn't like and what they don't respond to at all. This is done by observing page views, likes, comments, shares and followers.
There are plenty of tools out there where you can track your data. If you're unsure of how to interpret the data, there are online courses which will teach you how.
Follow businesses you admire across all social platforms
Following leading brands in your industry is a great way to get inspiration on what kind of content is received well by online audiences. See how often they post, at what times and take note of the type of engagement they get on each post. You don't just have to do this with companies within your industry either. Follow any businesses you admire across all industries. Find what works for them and take plenty of notes.
Make sure whoever you follow on one platform, that you follow them on all social platforms they use. This is because people who are effectively using social media platforms will post different content on different platforms. This is all a part of a well thought out social media strategy.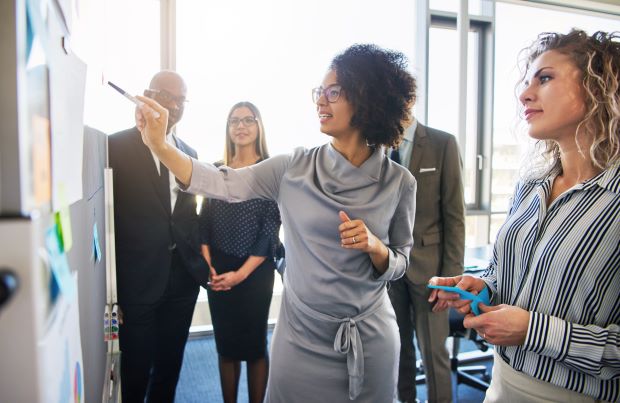 How to become a social media manager with no degree
To become a social media manager, you don't necessarily need to have a university degree. But it's likely employers will want to see that you have some sort of education or experiences within this field.
If you don't have a degree but have had a lot of experience working in social media, then you could be just as likely to get the job as someone who does have a relevant degree. It does however depend on how much experience you have and how credible that experience is. A marketing course with Monarch, which takes less time, but has more real world, practical experience built in could be just the right fit to expand your learning.
When employing a social media manager, hiring staff don't just look to see who has the knowledge or experience, they're also looking for who has the right personality and values to represent their brand in the way they want. Whether that be respectful and creative or light-hearted and imaginative.
It's also fairly common for employers to prefer experience over a degree when it comes to social media.
How to become a social media manager with no experience
To be a social media manager you will most likely need some type of relevant qualification if you don't have any experience.
If you don't have any experience then the best thing you can do is look to get a qualification in a relevant field. For example, marketing or communications. This can help you to gain knowledge required to become a social media manager. By studying a relevant qualification you'll gain knowledge, skills and experience.
You can also find well accredited social media courses online to do. When doing one of these courses, you can build your own account and practice running a professional social media account rather than just a personal one.
If you decide to do an online course, make sure it teaches you all things you will need to know for a social media managers position. Everything from strategy, content planning, content curation, content creation, implementation, follow up engagement and analytics. This will help you to prepare for a position as a social media manager.
You may also be able to ask a business if you can intern or shadow their social media manager to learn from real life experience.
Key skill social media managers need to have
Communication
Social media platforms were created for communication and storytelling purposes. That's why if you wish to be a social media manager, you must have strong communication skills and be able to use these skills across multiple social media platforms.
As part of your role, you will have to maintain effective communication with your online audience as well as with your boss and colleagues.
It's important you can communicate with your boss, peers and collaborators across different departments. You'll also need to be able to communicate with any internal stakeholders about your strategies, content distributions and the results of your work.
Being able to explain the positive impacts your work on social media is having on the business is an extremely powerful skill to have when working as a social media professional.
Organisation and time management
Social media managers need to be able to manage their time wisely and be extremely organised. Being a social media manager involves more than coming up with campaigns and distribution rhythms. You'll also be leading and executing the plans from start to finish.
To do so you will need to find scheduling software that will allow you to plan ahead what day and time certain posts are to be published.
The best way to stay organised and on top of your content is to create a content calendar where you can plan out what post is going out on which day and what the purpose of the post is.
Creativity
Creativity is key in the world of social media. You must be able to create content that grasps the attention of your audience. There's so much noise out there in the world of social media, that to stand out you must be creative. You'll need to be creative in the type of content you post, your designs and the copywriting that goes with it.
Quick thinking
We're all aware of how fast the internet moves but as a social media manager it means you have to be extremely quick thinking and be fast at decision making. Within seconds anything can happen in the online world and you have to be ready to tackle it head on.
When people comment or message you, it's your job to quickly think about what your response is going to be. Whether it's responding to a review or responding to a general question from a customer, you must be able to think quickly and respond appropriately. Creating a database of commonly asked questions can help to speed up the process here.
Data analytics
Analysing data is a vital skill to have when working as a social media manager. In this role you'll need to have a thorough understanding of both quantitative and qualitative data.
Not only must you understand the data but you must be able to present your findings accurately and explain these findings to your team and upper management. Communicating to them any trends you see and coming up with a plan of action.
Writing
Although there are numerous aspects that go into putting out a message on social media, the writing has and always will play a huge part. The best social media managers are also great copywriters who can spark digital conversations and completely enrich their brands tone of voice.
You'll need to be able to write in numerous different styles. For promotional posts you'll need to write bold, attention grabbing ad copy. Storytelling is another important writing skill to have as that's what will capture the emotions of your audience and make your brand relatable to your target audience.
Successful social media managers know how to write differently for different platforms and audiences. For example, the content you share on Instagram should be different from the content you share on Twitter.
If you're worried your writing may hold you back, there are numerous copywriting courses available online. Find a good one and it'll teach you everything you need to know.
Customer service
Having an online presence makes it much easier for customers to contact you. Often people prefer to send a message rather than pick up the phone or make an in-person visit. Which is why as the social media manager you will often be across many online queries.
Knowing how to respond to these queries in a polite, professional and helpful way is an important skill you'll need when taking on the role of a social media manager.
Convinced a career as a social media manager is right for you?
Being a social media manager is no easy job, but for the right person it's exciting, challenging and rewarding. If you're wanting to gain a qualification to help you reach your goal of becoming a social media manager, you've come to the right place.
Here at Monarch we offer a range of Digital Marketing courses which includes a Diploma of Social Media Marketing. If you would like to see what marketing courses we have available, check them out now.