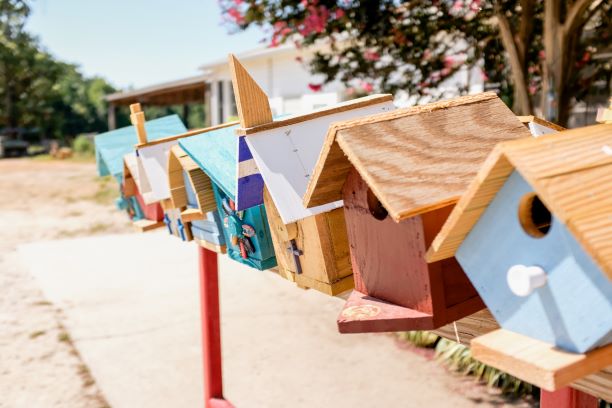 Thinking about a career move to become a finance and mortgage broker in Australia? Maybe the profession has piqued your interest but you aren't sure where or how to start.
If you consider yourself someone who can build strong relationships with people and you have a knack for numbers, then a finance and mortgage broking role might just be a good career move for you.
There's a huge demand for professionals who are in the industry for the right reasons and who can make a world of difference to their clients. If this is you, then keep reading.
But how do you go from no experience in the field to practising as a financial and mortgage broker? Check out these tips.
Get to know the role of a mortgage broker
You know that being a finance and mortgage broker involves helping people get the right loan product for their needs. But do you know how that happens? What the day to day of a broker involves? It might not be what you think.
The first step towards becoming a mortgage broker involves a bit of research. Do some online reading or listen to some vodcasts (yes, there are lots of broker channels out there). It would also be a good idea to reach out to a mortgage broker in your local area and ask them for any advice that they may have for you.
Understand what the education requirements
To become a mortgage broker, you need to become a representative of a credit license holder. You'll work as a representative of a license holder for the first two years of your career. Then you can decide whether to continue as a representative or get your own credit licence.
The regulator, ASIC, has a minimum education requirement for people who want to apply for a licence. Currently, the minimum education required is the Certificate IV in Finance and Mortgage Broking.
The Diploma of Finance and Mortgage Broking Management exceeds the requirements. However, it's a good choice for those who want to keep their career options open, and possibly move into a senior role sooner.
Get your resume ready
At any one time, there are hundreds of broker jobs advertised all around Australia. Other jobs are filled through professional networking platforms. And according to government projections, the number of finance and mortgage broker positions in Australia are going to grow in the coming years.
To stand out in your applications, you'll need to be able to demonstrate your knowledge and enthusiasm for the job in your cover letters. It can also help to have references from the trainers who've helped you meet your education requirements.
Is being a mortgage broker a good career?
Becoming a mortgage broker gives you an opportunity of earning a very good income, while still having a great work and life balance. You are often required to work independently, allowing you to personalise the way in which you deliver and market your services. Allowing you a chance to find your point of difference and stand out in the market.
Mortgage brokers get to help people within their community reach their goal of owning a home. This is something particularly special for those who don't completely fit standard lending policy and gives plenty of feel-good vibes around the work that you do.
The other great thing about becoming a finance and mortgage broker is that although you need licensing and mortgage broker certification, you don't have to have a degree.
Are there any challenges with a mortgage broking career?
Becoming a mortgage broker in Australia is a great career option, but like most things in life, it's not always easy. In fact, only 35% of mortgage brokers continue in their second year of broking so getting the foundations right and leveraging your networks can be really important.
Often in the first year, as is the case with most businesses, you'll be working long hours and building solid relationships with the banks can take a bit of time. You also take some time to build up your commission levels in the first few months. The truth is, it often takes between 5 and 10 years to become a successful mortgage broker.
Being a broker means you will need to have both sales and analytical skills. Most people don't naturally obtain both. You are also dealing with huge loans, meaning that there is often a lot at stake. All of which can make your job very stressful.
Becoming a mortgage broker
It's common for real estate agents or people from banking and financial services to become a mortgage broker. But you don't have to have experience in financial services to become a broker.
Once you get through the first few years, you have the potential to earn great money. But it does take a certain kind of person to make a go at it. To be a successful mortgage broker you have to be a people person with an analytical mind. Having a passion for helping people and being able to cope with rejection helps too.
When becoming a broker, it's vital you have:
A clear criminal record (small exceptions can be made)
Clear credit history (small exceptions can be made)
Clear standing with the bank
Monarch is here to kickstart your mortgage broking career
Monarch Institute's finance and mortgage broking team are here to help you with your career ambitions. From the exclusive student Facebook page to the insider advice from trainers, your Monarch Institute qualification is more than just a piece of paper. It's your foot in the door to becoming a successful finance and mortgage broker. Check out the course here and enrol today.
Sources:
ASIC Regulatory Guide 206: Credit licensing: Competence and training
Australian Government Department of Jobs and Small Business, JobOutlook: Financial Brokers