For people who thrive as leaders and are skilled at keeping everything and everyone organised, a career in project management is the perfect fit. Project management is one of the most complicated fields that people can choose for themselves.
When setting up a project management plan, the manager will find no time to focus on anything else. It's an all-consuming job, and a project manager is responsible for leading the project through initiation, planning, execution, control, and task completion.
Due to the nature of the job, a project manager will always be working in a team. They need to have a high level of social skills and must work well in a group. It might sound simple, but it's challenging. Modern projects tend to bring workers from all over the world together to complete a specific task.
Flexibility is vital, as the project manager is the critical communicator within the team and functions as the builder and controller. A great project manager is a team leader, co-worker, and supervisor at the same time. It's a job that requires a diverse skill set to succeed.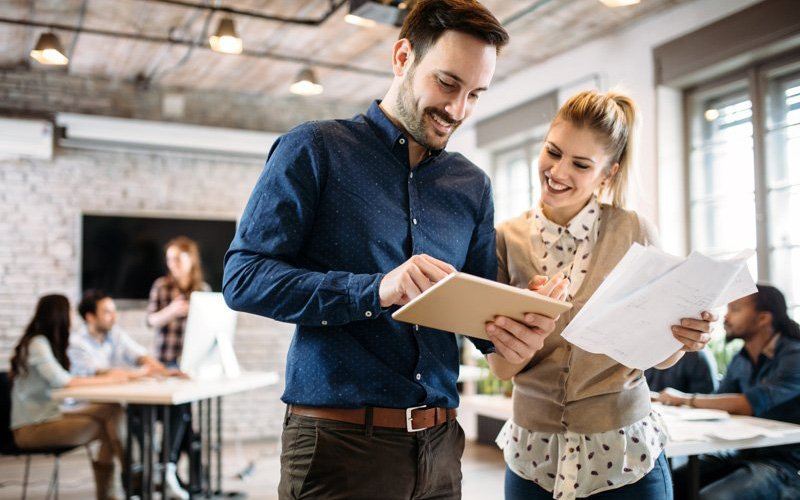 What exactly does a project manager do?
It might seem like an easy enough question but defining a project manager's role can be challenging at times. Sometimes the appropriate question to ask is what doesn't a project manager do? This question arises because project managers are involved in so many different parts of the project from start to finish.
Their responsibilities range from planning, delegating, and budgeting to providing leadership and moral support. It's one of those jobs where it becomes difficult to describe who exactly is a project manager. Officially, individuals who complete project management courses and hold professional qualifications are project managers.
Simultaneously, people who don't have some qualifications but manage multiple projects regularly are also project managers. Essentially, they are people whose responsibility it is to guide and oversee a project from its conception to completion.
A lot of people are in the project management business without even knowing it. By adopting project management tools and project management software, these individuals can start managing their projects better.
What are the duties and responsibilities of a project manager?
One of the most effective methods of understanding what a project manager does is looking at the duties and responsibilities. Project management is a very diverse field.
A project manager in the software industry will have different methods and results than a project manager in the finance industry. However, the role of the project manager remains remarkably consistent throughout different types of industry.
Regardless of whether the individual is a project manager in the software industry or the construction industry, their responsibilities are very similar. Both individuals are going to be responsible for planning, overseeing, and delivering a project.
The project manager must ensure that the project starts and is completed on time. They need to ensure that the team uses the most efficient practices to get the job done. Here are some of the duties and responsibilities that individuals looking to become project managers will have to handle.
Project Planning
At the very start, it's the project manager's responsibility to define the project's scope and align with the board of directors to set expectations accordingly. The project manager isn't only responsible for planning all the details of the project. They also need to ensure that the project is linked to the overall strategic goals of the organisation.
While the plan needs to match the strategic elements and look at the big picture, the project managers are responsible for planning all the fine details. Eventually, the manager's responsibility is to outline the plan based on scope, deliverables, project budget, resources, requirements, and timeline.
The hallmark of any successful project is a detailed plan that outlines how the project should proceed at all times. Without a proper plan, executing a project can become much more difficult. Project teams can end up in situations where they have too many resources, and other times they run out before an essential stage of the project.
Other issues with improper planning involve going over budget or failing to complete the project on time. A set plan at the start can help ensure that project managers give their project the best chance of being successful and running smoothly throughout its duration.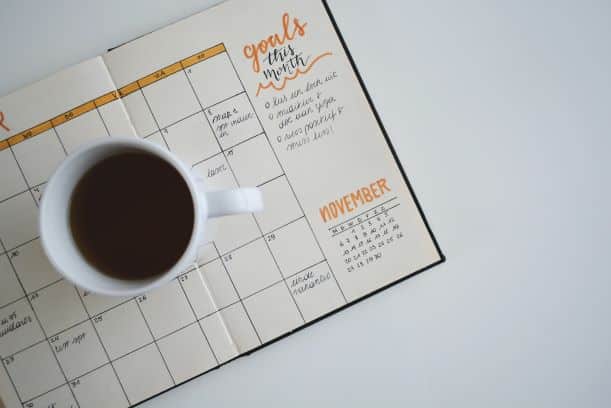 Providing Resources
After establishing the plan and creating a project outline, the project manager can ensure that there are enough resources available to get the project done. These resources include time, money, and team members.
A well-known fact about the industry is that resource dependency is one of the most significant factors behind a project failure. Resource dependency is also followed by inadequate availability of resources and improper resource planning.
The basic gist is that resource management is one of the most critical facets of project management. It becomes incredibly challenging because, by their nature, resources are always going to be limited, no matter the category of resource in question. Even if the manager manages to create the perfect plan, it's tough to access as many resources as they would like.
That's where one of the most essential duties of a project manager comes into play. They're responsible for delegating the limited resources in a manner that helps ensure they offer the most efficient performance.
Project management tools and project management software are incredibly important for ensuring effective resource management. Using the different software and tools can allow project managers to observe everyone's assignment and their workload.
They can also track what resources they have available and move towards identifying where they're operating under capacity or over capacity. Many managers tend to focus on ensuring that they aren't working under power in any department. However, running at over capacity is a potential waste or stretch of resources that could jeopardize the project over the long term.
Effectively managing the resources throughout the project is one of the project managers' most demanding jobs. It's made even more difficult by the fact that there's minimal room for error.
Managing Challenges
Even if the project planning covers everything involved in the undertaking, it's still possible for something to go wrong. No project management courses are going to prepare managers for absolutely everything that could go wrong. That's why project managers need to have a cool head and think of creative solutions under stressful situations. Even the most complete project management plan is at risk of unforeseen circumstances.
When the project hits trouble, it's the project manager's job to mitigate the risk and ensure that the project continues to move forward. The best project managers are always prepared for any unforeseen circumstances and are already thinking many steps ahead. They need to be always on top of their timelines and actively track resources to put them in the best position to deal with any issues that may arise.
Motivation
Many people tend to think that all project managers have to do is to organize timelines, budgets, and resources. While those are three of the most critical jobs, project management isn't all about managing and adapting. It's about the people, too.
The project manager is always in charge of a team and is responsible for their performance. That's why project managers need to be emotionally intelligent to get the best out of their team members. Without emotional intelligence, project managers won't navigate conflict and motivate their employees when they feel down or stressed.
Statistics indicate that happier employees are significantly more productive than unhappy ones. That's why motivation is so important when working in the project management role. To be a successful project manager, individuals need to have the ability to motivate people.
On-Time Delivery
At the very start of the task, the project manager has to outline the budget and the timeline. It's one of the most evident and vital responsibilities of the project manager to deliver results quickly.
While it sounds simple enough, completing a project on time requires the seamless collaboration of multiple groups and stakeholders. The project manager must ensure that collaboration is achieved and the project is delivered on time. They must also take care to ensure that the project doesn't go over budget. Managing the cost and timeframe are two of the most important responsibilities for any project manager.
Post-Project Analysis
After the project's delivery, the project manager still has some work to do to maximize their chances of success. All project managers need to know about the importance of post-project meetings to ensure that they can successfully analyse the project's workflow and outcome.
The analysis will then serve as the basis for any improvements they should incorporate into the next project. Without conducting this analysis, it becomes challenging for project managers to evolve and move towards handling projects better in the future.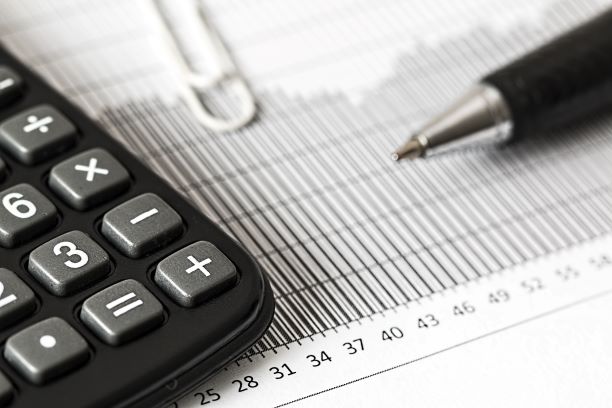 How to become a project manager
People looking to pursue a career in project management are undoubtedly brave as it's a very tough and competitive field. For those who are interested, they'll be happy to know that there isn't just one route to becoming a project manager. Here are all the different paths that individuals can take to work their way towards becoming a project manager.
Mentorship
As an entry-level project manager, it will be challenging to find roles that involve large projects. Ideally, candidates at the entry level should look for mentorship opportunities. One of the best ways to map out a career as a project manager is to look at an existing project manager's path.
Instead of just looking at their career for inspiration, candidates can also get in touch with these managers personally to see if they offer any mentorship for emerging project managers. While it might seem daunting, many of these project managers may take on mentees in exchange for work or consultation.
By studying under these mentors and working alongside them, candidates give themselves an excellent opportunity to gain skills and build up their resume. Eventually, they'll be in a position to start taking full-time project manager roles on larger projects.
Project Management Education
A project management education can give candidates a head start. However, the nature of project management means that any university degree is going to be helpful.
Project management isn't just restricted to one field. Every industry needs project managers. An individual with the right resume and an arts degree could get the job over someone with a project management diploma, so it's important to gain skills and education in your chosen industry as well.
Getting a project management education can put you on the path to a project management job, but it isn't a hard and fast rule. Candidates can also choose to study in a different field and take project management courses on the side to supplement their career. No hard and fast tradition dictates individuals to do a project management degree before becoming a project manager.
Project Management Certifications
While the importance of putting oneself out there and gaining project management experience can aid candidates in their career, getting certifications is essential as well. The certificates may not hold as much importance with employers as they used to, but they still provide candidates with valuable training and experience.
One of the best certifications to get as a project manager is the PRINCE2 certification. This will put project managers in an excellent position to further their careers.
Conclusion
Project management is a career that's equal parts challenging and fun. It's perfect for individuals that enjoy organising, leading, and working in teams. With the proper skillset, project management can become a great career. The emergence of new areas like agile project management also indicates a job with steady growth opportunities.

Keen to know more? Give one of our Course Consultants a ring today on 1300 738 955 or explore our courses here.
References: