What is project management?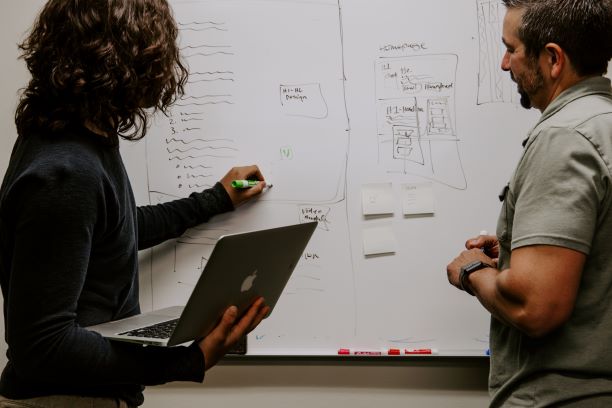 Project management is the art of controlling all the things and people involved in a project, to ensure the project is completed successfully, on time and on budget.
Wondering what the project manager in your organisation does? Considering a management career, and need more info on your options? PM work can be a bit of a mystery for those who aren't already in the field, or studying the theory. Like a lot of high-level management roles, there's often not a lot of transparency or communication to others in the organisation about what project managers do. After all, a project manager's job is to make things go smoothly – and if they do that, then nobody should even know they're there.
It's a bit less abstract when you break down the job title into its two halves. This way you can start to get an idea of the PM's breadth of responsibilities, and the tasks they do on an everyday basis.
Breaking it down: what is a project?
To put it simply, a 'project' is when you do things to reach a particular pre-defined end goal.
A project is an enterprise, endeavour or undertaking with a particular aim or definition of success. Projects have a defined start and end. Projects are limited in time, and they're limited in scope.
Because of the limited scope and time, and also because of the organisation, projects usually have limited resources: a budget, a limit on the number of staff, etc. Projects can have similar goals to one another, but they're generally unique. In other words, the aim of each project is to do something one-off and special.
Most formal definitions also talk about how projects address specific problems, needs, or desires. Each project is aimed at solving a problem, fulfilling a need, or catering to a desire. Projects are also deliberately organised: they don't just get completed or fulfilled randomly. So if a need or problem was solved by chance or coincidence, you wouldn't turn around and call it a 'completed project'.
Finally, projects are 'motivated' by a perceived opportunity. In other words, projects get planned and started because someone involved believes there's a real opportunity to solve a problem or fulfil a need. In contrast, a project probably wouldn't get started if nobody believed the odds were good it would get finished.
These elements of the definition help distinguish individual projects, with beginnings and ends, from general work and activities within an organisation. Projects are generally distinguished from regular operations. Projects aren't the day-to-day business of an organisation – they're special one-off things with a defined beginning and end, even if they may be meant to support or advance the day-to-day business of the organisation. Think things like:
Constructing a new building
Constructing infrastructure
Answering a research/investigation question
Developing or implementing new software
Introducing important policies and processes
Finding, getting and introducing new equipment or machinery
Recovering from a surprise event or disaster
Expanding in to new territories or jurisdictions for the first time
Developing a new product or service
Launching a new product or service to the market
What is the 'management' part about?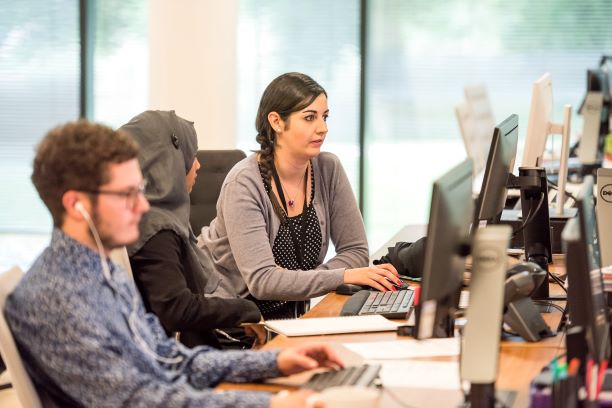 Once you know what a project is, as opposed to 'general work and activities', you can start to see what project management involves.
'Management' means directing and controlling things or people. So 'project management' means controlling all the things that go in to a project (money, supplies, space, etc.) and all the people working on the project.
A project manager's whole job is to make sure that the project is completed according to the success criteria, and that it's completed on time, and on budget. They apply their knowledge, skills and special techniques to make sure everyone does what they need to do along the way.
There are lots of things a project manager can do – many different management 'actions' – to ensure a project is successful.
Initiating
Project initiation is the first stage of a project. It's all about identifying the reason for the project, and defining the scope of the project. In other words, saying what needs to be done and why. In this stage, the project manager may do things including (but not limited to):
Help create a business case (reason for doing the project)
Conduct a feasibility study (formal review of whether the project is doable)
Identify stakeholders, and start the stakeholder register
Help write the project charter: the formal record of the goals, methods, and stakeholders of the project
Put the project team together (selecting employees, identifying and engaging contractors, and more)
Planning
Planning is the process of creating the formal documents that say how and when the project will get done. A project manager can be involved in this stage in many different ways, including:
Breaking down the end goal into milestones
Defining the deliverables/products (things that need to be done or produced at each milestone)
Putting together a timeline for the project
Creating action plan/s (things that need to be done in a certain order)
Making lists of requirements to support the action plans
Executing
'Executing' means getting things started – putting the plan/s into action. The project manager is heavily involved in this, taking on lots of different tasks such as:
Briefing managers and staff on their roles and responsibilities in the project
Ordering supplies
Booking contractors
Following processes to get up-front bills paid: getting invoices, securing funds from funding bodies/within organisation, etc.
Distributing information about the project to other stakeholders who need to know about it
Monitoring and controlling
The monitoring and controlling stage is all about oversight. The project manager is in a unique position to step back and observe everything that is being done by every person and team. They help keep everyone on track towards the shared goal by doing things like:
Checking deliverables
Making sure resources are available and accessible
Supporting individuals and teams to do their part with ad hoc advice, advocacy, and mentoring
Being the liaison (point of contact) for senior management and/or other stakeholders
Approving (or withholding) budget requests
Closing
Closing is the process of making sure that all work has been completed, that standards have been met, and that everyone involved agrees that the project is complete. The project manager may:
Check that every element of the project has been ticked off
Document completion through written reports, photographs and more
Assess the quality of outcomes against the agreed standards
Make sure contract requirements have been wrapped up (usually paying bills, but may be other things involved)
Tell stakeholders that the project is over, so they don't keep treating it as active
Project management methodologies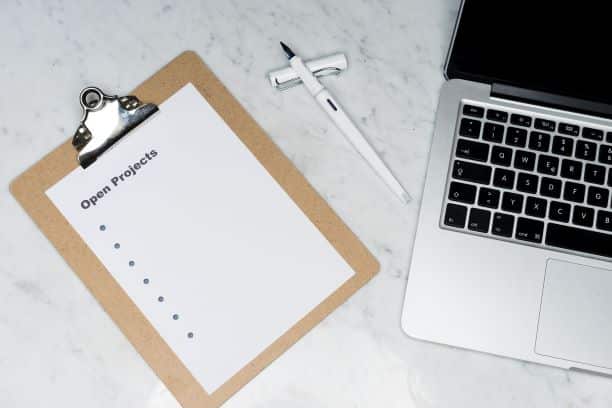 There are lots of different systems and methods that project managers use to make sure they do everything they need to do, as effectively and efficiently as possible. These project management methodologies have changed and evolved over time, as they have been used in different industries and project types. Many are now so complex that they constitute their own academic disciplines.
Some of the most widely used methodologies are:
PRINCE2
PRiSM
IPM (integrated project management)
CCPM (critical chain project management)
CPM (critical path method)
Agile
Scrum
Hybrid
Waterfall
Example: PRINCE2
PRINCE2 stands for 'projects in controlled environments', version 2. PRINCE2 has been adopted in dozens of countries around the world, and is now the official project management methodology of some governments (including the UK government).
It is a project management methodology that is generally used for large, complex projects with specific and clear required outcomes. There is a strong focus on documentation, which may be good for risk reduction, but not so good for flexibility. For example, when requirements change, they can be accommodated but a lot of documentation has to be re-done.
The PRINCE2 method is centred on six aspects, seven principles, seven themes, and seven processes:
Aspects
Scope
Timescale
Risk
Quality
Benefits
Cost
Principles
Continued business justification
Learn from experience
Defined roles and responsibilities
Manage by stages
Manage by exception
Focus on products
Tailor to suit project environment
Themes
Business case
Organisation
Quality
Plans
Risk
Change
Progress
Processes
Starting up a project
Initiating a project
Directing a project
Controlling a stage
Managing product delivery
Managing stage boundaries
Closing a project
The manual for the PRINCE2 methodology contains 26 suggested templates for project documentation, which when used together, embody how the aspects, principles, themes and processes come together. These are the:
Benefits Management Approach
Business Case
Checkpoint Report
Communications Management Approach
Configuration Item Record
Change Control Approach
Daily Log
End Project Report
Issues Register
Lessons Log
Project Brief
Quality Register
Risk Register
Project managers who want to be recognised as knowledgeable and capable in using PRINCE2 methodology may seek official PRINCE2 training and certifications (by successful completion of an exam). These are delivered by select approved (accredited) training organisations around the world. Monarch's range of PRINCE2 courses can be explored here.
If project management seems like a career you can see yourself in, get in touch with a Course Consultant today on 1300 738 955 or check out our courses here.