In June of 2019, there were over two million small businesses in Australia.
If you're planning on starting one, there's no doubt that you'll have a lot of competition to beat and that it will be crucial for you to create an efficient, comprehensive marketing plan that will make your name stand out amidst so many others.
Going for the traditional route, and investing in billboards, print ads, direct mail, or TV ads, can work. However, today's world is dominated by the digital. For small businesses, this means one thing: in order to thrive, leaving digital marketing out of your business plan simply isn't an option. We know, of course, that the world of SEO, social media and email marketing can be somewhat intimidating for beginners – and that's exactly why we created this guide.
In this article, we'll explore why digital marketing is essential for small businesses to succeed (and discover 7+ free tools to get you started).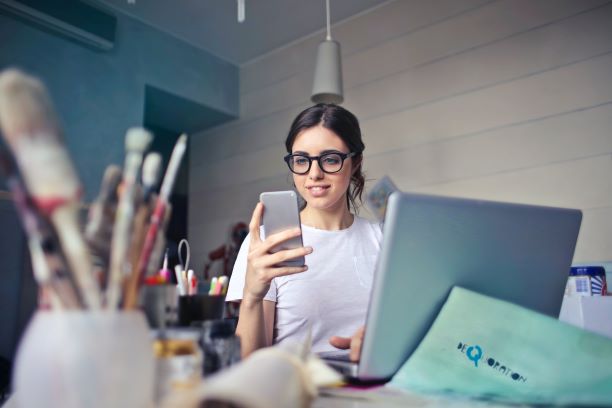 What Do the Statistics Say About Digital Marketing in 2020?
Digital marketing is heavily supported by numbers and data.
4.57 billion people in the world are internet users (We Are Social)
22.31 million people in Australia are internet users, and 18 million are social media users (DataReportal)
93% of all online experiences start with a search engine (Search Engine Journal)
57% of Australians use voice search (B&T)Every day, Google processes more than 3.5 billion searches (Internetlivestats)
75% of consumers say they'll spend more on brands they follow on social media (Sprout Social)
The average email open rate in Australia is 18.7% (Campaign Monitor)
Global online sales are expected to reach $4.5 by 2021 (Statista)
7 Reasons Why Small Businesses Need Digital Marketing
You know the numbers, so now it's time to get into more detail about seven of the (many) benefits that your business will experience once you start working on your digital presence:
It Helps You Connect the Right Audience
Many, many people are online, which means that somewhere on the internet, there are people who'd be interested in what you have to sell.
Combine that with the incredibly advanced targeting options that most social platforms and digital tools offer, and reaching specific segments that match your small business becomes easier than ever.
Even more than reaching them, you can develop your relationship with each customer over time, learning more about them and using that information to deepen the connection even further. It's the perfect cycle!
It Leads to Higher Conversion Rates
If you have a physical store and little to no digital presence, only people who live in your area (or who accidentally find your shop) learn about your brand and, potentially, become customers.
Your reach is very limited, which means that so are your sales.
Through digital marketing (and with the right strategy), however, you can easily reach many more prospects. Ultimately, this can lead your conversions to get a major boost.
It Allows You to More Closely Monitor Your Competitors
Doing a competitive benchmarking analysis, that is, comparing your company against your competitors, considering a set of relevant metrics and goals, is beneficial for businesses of all sizes.
It helps you understand how your industry is evolving and which direction you should take in order to differentiate yourself.
The question is, how can you access real data about your competitors, if not using the proper digital marketing tools?
It Helps You Keep Up With Consumer Behaviours
Consumer behaviours are constantly changing and, nowadays, the online world plays a big role in most people's buying decisions.
A major proof of this is the fact that 88% of consumers trust online reviews just as much as they trust personal recommendations.Ensuring that you have as many positive reviews as possible starts with providing excellent service, but having a digital presence gives you a lot more control over what is said about your small business online.
It's Cost-Effective
Smaller businesses tend to have smaller budgets, so finding ways to promote their brand without breaking the bank is crucial – and you just did.
Many platforms and tools are free to use, especially for businesses with small teams and client bases, and even when they're not completely free, the investment to be made isn't huge.
On top of that, digital marketing leads to a higher ROI than any other type of marketing. It doesn't get much more cost-effective than that.
It Allows You to Provide Real-Time Customer Service
Offering high-quality customer service is pivotal to ensure that your customers are always satisfied, and what's better than being able to answer all their questions in real-time?
Through the use of social media, chatbots, and automation, you'll be able to be online even when you're not in front of your computer, and that will lead your audience to perceive you as a reliable, trustworthy brand.
It Gives You Access to Relevant Data (in Real-Time!)
Last but not least, being online gives you access to an immense array of reports, full of data that you can analyse and use to improve and grow your small business.
You'll be able to monitor your performance in real-time and to perfect your strategy as you go, achieving better and better results over time. Not exactly something you can easily do once your TV ad or billboard is out, right?
7+ Free Tools for Digital Marketing Beginners
Lucky for you, the internet is flooding with tools that will help any beginner master digital marketing.
Since when it comes to digital marketing tools, there's no one-size-fits-all, you'll also find a few extra suggestions for each category. As they're all free, it won't hurt to give each of them a try until you find the one that best fits your business and goals.
And for those who decide they do, after all, have a budget they can allocate to their digital marketing efforts, there are some paid alternatives as well!
Social Media Management
Trusted by employees at over 800 of the Fortune 1000, Hootsuite is one of the most popular social media management tools out there.
It has all the features you might need from the moment you create a post to the moment you want to analyse its performance, and it supports many social platforms, including Facebook, Twitter, LinkedIn, MySpace, Google+, Foursquare, and more.
Main features:
Manage your social content in a collaborative calendar
Schedule your social media posts in advance
Manage and respond to messages from different platforms in one place
Manage all your search and social ad campaigns in one place
Access real-time audience insights
Search Engine Optimisation
The Screaming Frog SEO Spider is a website crawler that helps you discover SEO issues on your website, by extracting key onsite data.
It can crawl large websites as well as it can crawl small ones, which might explain why it is currently the leading tool of its kind, used by giants like Disney and Amazon.
Main features:
Download and crawl 500 URLs for free
Bulk export a list of all your broken links
Discover duplicate URLs and content
Find any meta titles and descriptions that are too long, too short, missing, or duplicated
Easily generate XML Sitemaps and Image XML Sitemaps
Also free: Keyword Tool and Ubersuggest
Customer Relationship Management
Hubspot offers many different tools and one of the most popular ones is called Hubspot CRM, a platform where you can visualise your sales pipeline in real-time and manage your business-customer relationships.
Besides being completely free (forever), this tool is as easy to use as it is efficient, and it is currently trusted by brands like Doordash and InVision.
Main features:
Access a reporting dashboard on productivity and sales activity
Activate email tracking and notifications
Know exactly a prospect opens your email or visits your website
Schedule meetings or chat live with your prospects
Integrate with Gmail and Outlook
Also free: Charlie and Norbert
Design
Canva is an intuitive design tool, which has a drag-and-drop interface that you can easily use to create graphics not only for your website and social media, but even to support your traditional marketing strategies (including brochures, flyers, business cards, and more).
Main features:
Choose between 50.000+ templates
Easily straighten and crop your images
Use several filters and advanced editing tools
Access millions of stock photos, vector, and illustrations
Access free icons, shapes, and hundreds of fonts
Also free: Snapseed App and Pic Monkey
Lead Generation
Currently powering more than 877 websites, Sumo is the leading tool for email capturing and the best part about it is that you can create and activate your lead gen forms even if you don't know a thing about coding.
You can use it on WordPress as well as on Shopify and, additionally, you can connect it to your Google Tag Manager account.
Main features:
Have unlimited subscribers and send up to 10.000 emails a month
Create fully customisable email opt-in forms
Apply discount codes to your online shop
Access analytics about your lead gen efforts
Get a Sumo-driven revenue of up to $500
Also free: Hubspot Marketing and Discover.ly
Email Marketing Management
You might have heard about Mailchimp before, as it is one of the most commonly used email marketing platforms of today, both by small businesses like yours and larger ones, like Fader and East Fork.
It is an all-in-one emailing platform that includes a huge plethora of features that will help you understand your audience, build your brand, create integrated campaigns, and analyse your results.
Main features:
Use pre‑designed templates and a drag‑and‑drop builder to personalise them
Automate repetitive tasks, including sending welcome emails, tagging customer interests and following-up on a purchase
Access reports about your audience, including rates, clicks, and segment data
Create landing pages for lead generation
Connect your online shop to Mailchimp
Also free: Zoho Campaigns and Mailerlite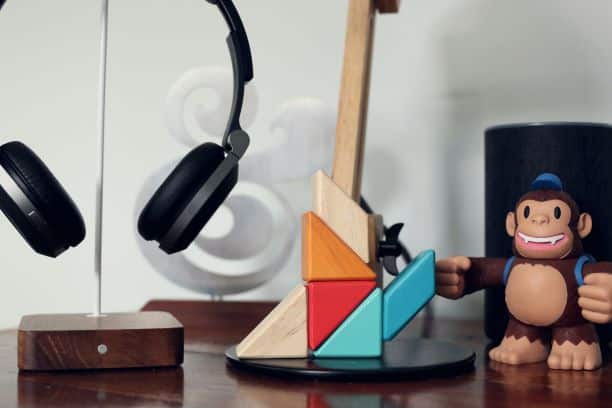 Topic Research and Generation
Topic generating tools are extremely useful for two main reasons. One, because no one feels inspired and creative 24/7 (yet those articles and videos still need to come out on the regular).
And two, creating content about popular topics will help you achieve better results. Answer the Public is a social listening tool that helps you discover just what those topics are, and all you need to do is type in a relevant keyword.
Main features:
Get real, instant search insights about your keyword
Find out what people are googling in real-time
Access hundreds of new content ideas
Discover hidden niches within your industry
Monitor online trends and search behaviour over time
Also free: HubSpot's Blog Topic Generator and Portent's Content Idea Generator
Ready to Learn More About Digital Marketing?
Digital marketing can help any small business succeed and there are plenty of statistics to prove it. Its benefits are undeniable and with so many free tools at your disposal, creating a strong digital presence has never been easier.
Monarch's digital marketing or social media courses can help you get started. Check them out or give a Course Consultant a call on 1300 738 955 for more ideas on how to help your small business.