Are you looking to start a career in a field that provides unlimited learning opportunities with the possibility of great personal growth? As well as working in a field that's both here now and the way of the future?
More brands than ever are relying on digital marketing as their primary form of advertising. Making it no surprise that skillful digital marketers are in increasingly high demand.
We take a look at how you can become a digital marketer in Australia. As well as some of the different career opportunities and focus areas you can specialise in.
What is a digital marketer?
Digital marketing consists of numerous marketing efforts a company uses through digital media to connect with their audiences across all modern devices. Anything from social media, copywriting and emails to websites, chatbots and search engines.
Digital marketing and traditional marketing have two different approaches and marketers now more than ever are required to have a greater understanding of consumer behaviour and how people interact online. This is because digital marketing understands the need to focus on giving value to potential customers. Whereas traditional marketing has in the past focused primarily on selling a product or service.
A key benefit of studying digital marketing is that it's a broad topic and there are many specialised pathways you can take within this innovative industry.
What can you do to become an Australian digital marketing professional?
Enrol in a digital marketing course
A three or four year university degree can often focus on marketing theory, and by the time you've learnt something in your first year of university, algorithms have changed, technology has evolved and your learning is already dated in this face moving digital world.
That's why enrolling in a digital marketing course is often the most convenient and economical way to learn about digital marketing. So opting for a shorter, intensive course could be a good path to get your knowledge up while gaining hands on experience. This is a good way to learn from some of the most knowledgeable professionals in the industry, and where you can be taught not just about theory in marketing but also hands-on practical projects.
Giving you a good insight as a student into what it's like to work as a digital marketer in the real world.
Digital marketing can be a competitive industry to be in, so getting certified can help you to get ahead faster.
We've partnered with the Digital Marketing Institute (DMI) to offer the Certified Digital Marketing Professional course. You'll benefit from international lecturers and subject matter experts, with the added guidance from a local expert trainer to give you unique perspectives and insight on applying your new knowledge to Australian workplace scenarios.
You'll earn a Certified Digital Marketing Professional (CDMP) designation from DMI. Which is highly valued by digital agencies both here in Australia, and overseas.
Best of all, the course is only for six months and is regularly reviewed by a syllabus council including industry giants Twitter, Facebook, Google, LinkedIn, and Microsoft.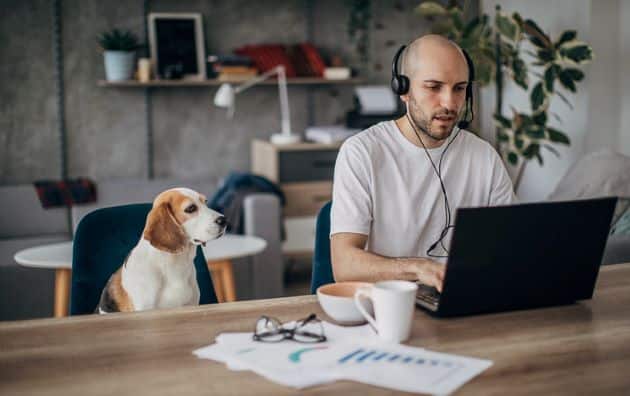 Learn through an internship
The best way to learn is on the job. Taking part in an internship while studying is a great way to put the theory you have been learning into practice. There are also some things that are best learned through 'doing.'
Gaining experience on top of your studies will be a huge advantage for you when trying to get your first entry-level job. Today employers want you to have the qualifications as well as some experience.
Keep up to date with the digital marketing world
Social media platforms, apps, and technology are constantly evolving and so is the way in which digital marketers interact with their audiences. It's important to have the ability to constantly evolve your way of thinking and be open to change. You'll need to keep up with terminology and have an updated understanding into how artificial intelligence is affecting the way people use technology.
Keeping up with the digital marketing industry isn't as hard as you think, especially with the numerous resources that are free and readily available to. Listen to credible podcasts, read blogs and sign up to newsletters that will keep you informed.
What income can a digital marketer earn?
The good news is that digital marketing is a growing industry. With a Seek report showing that there is a 21.7% increase in job growth expected in the next five years.
The average income for a digital marketer in Australia is around $70,000. With starting salaries of around $50,000 going up to around $200,000 for Marketing Directors in our major capital cities.
Marketing can also be a great career to start as a business owner and create the flexibility to run a business that suits your lifestyle needs.
Consider specialising in one area of digital marketing
Within the digital marketing field there are numerous paths you can take. When studying at Monarch, you will learn many of the digital marketing fundamentals. If there's something in particular you enjoy doing, you may then decide to specialise in it.
While there are many, here are just 5 of the options you may consider niching into.
Social Media Management
Social media management involves running Facebook, Instagram, LinkedIn and Pinterest accounts. Your role is to attract engagement by putting out meaningful content and increasing your followers. When driving social media campaigns, it's important to have a comprehensive understanding of who is using what platform and what they are using each platform for.
Content Marketing
Being a content marketer, you'll need a healthy mix of data analyst and creative thinker. Because both these skills are required to create engaging content across multiple platforms. Your job is to create copy and videos that will draw engagement and entice people to keep coming back to your social accounts and posts. All with the goal of over time increasing leads and conversions.
Search Engine Optimisation (SEO)
SEO specialists are people who help businesses get found online through search engine searches. Implementing SEO is a vital part to almost any digital marketing effort. It's an essential skill that digital marketing experts should acquire. In fact, Microsoft in their Vision: Trends to define the next decade report, breaks down the most crucial skills for marketers in the 2020s. With SEO topping the list.
Data Analytics
The place where digital marketing excels compared to more traditional marketing channels, is in the ability to use data to make informed choices about your campaigns. By deep diving into the data you're going to see what marketing campaigns are most successful and what doesn't do so well. There are numerous metrics and correlations to look out for. Although it can be complicated, it's also extremely interesting and invaluable to any marketing team. Data is the most valuable commodity in the world right now and being able to analyse and interpret it puts you in high demand for a well paid job.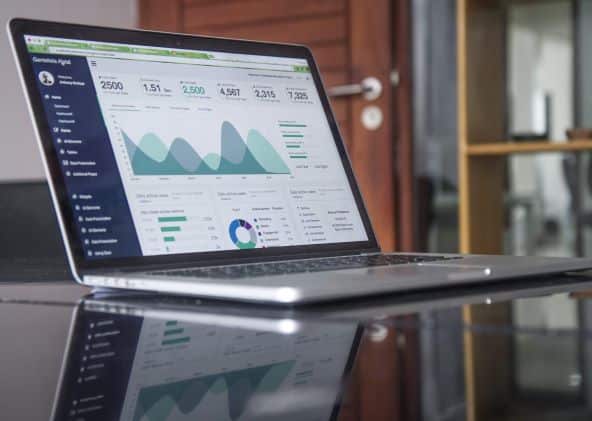 Digital Marketing Specialist
If you enjoy multiple aspects of digital marketing, you're not restricted to having to specialise in just one field. As a general digital marketing specialist you will be able to work in multiple areas of the industry and will constantly be learning new skills. This versatile approach to your marketing career could eventually provide you with an opportunity to lead your own marketing team.
Digital marketing means always learning
Becoming a digital marketer will require ongoing learning as part of your daily routine. So you might consider an online course even if you have prior qualifications in marketing.
We've explored just a few of the ways that Monarch Institute can support you on your journey to becoming a digital marketer in Australia. To discuss your options, or to chat more about the course content, get in touch with our course consultants today or check out our marketing courses here.