In 2020, an estimated 3.6 billion people (or, in other words, nearly half of the world population) are social media users and that's why digital marketing and content creation have become two of the most pivotal pillars of a company's health and success.
However, content creators like you know how difficult and time-consuming managing social media pages can be. There's a lot more to it than doing some quick copywriting and clicking "Post".
Thankfully, there are plenty of platforms that can make any creator's life a lot easier – and that's exactly what we're going to talk about today. Keep reading to discover 17 essential social media tools.
Schedule Your Posts (and Much More)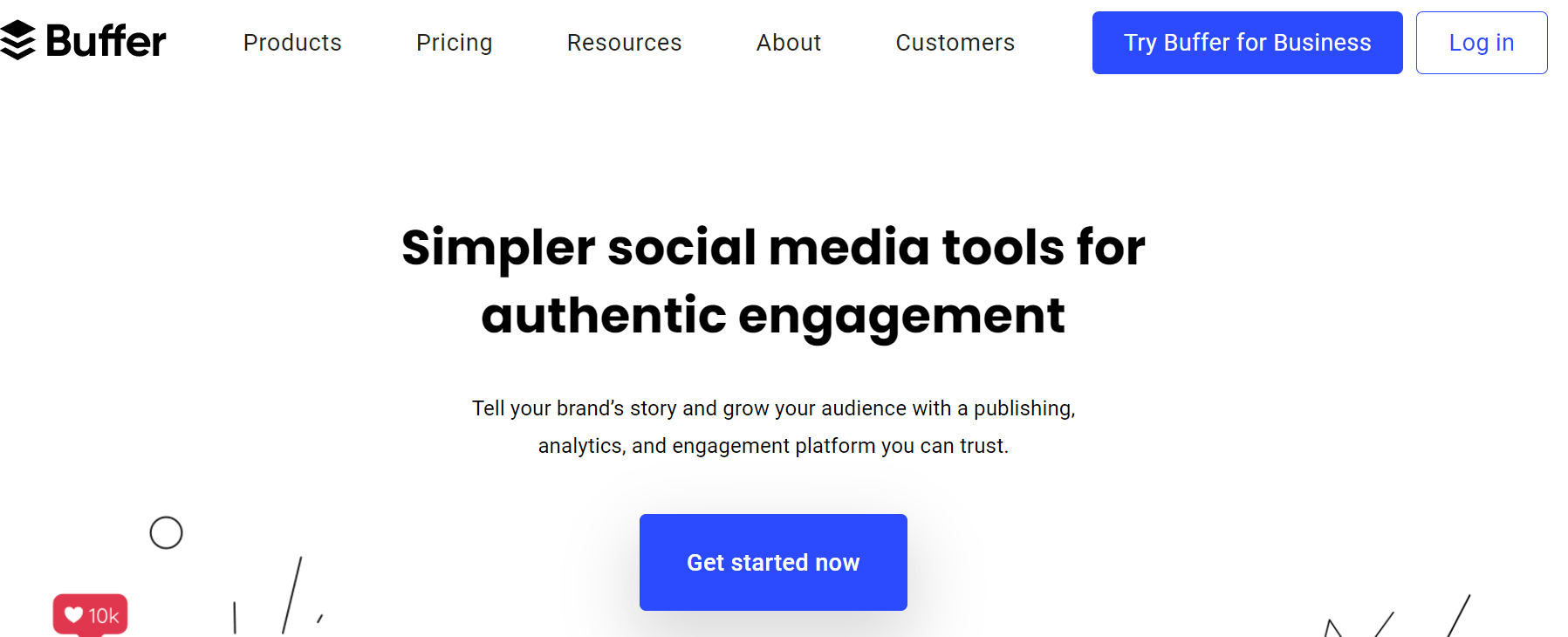 Pricing: Starts at $15/month
Free trial? Yes
First on our list is Buffer, a widely-known social media management platform that started as a Twitter scheduling tool and has since become much more than that. Nowadays, it offers planning, publishing, and analytics features and it will soon add customer engagement tools to its repertoire.
If you're looking for an all-in-one app that allows you to manage all your pages in one single place, Buffer is an excellent choice.
Standout features:
Schedule posts for Instagram, Facebook, Twitter, Pinterest, and LinkedIn from one single dashboard

Schedule your Instagram Stories

Access white-label, custom reports for each of your pages
Evaluate What Type of Content Performs Best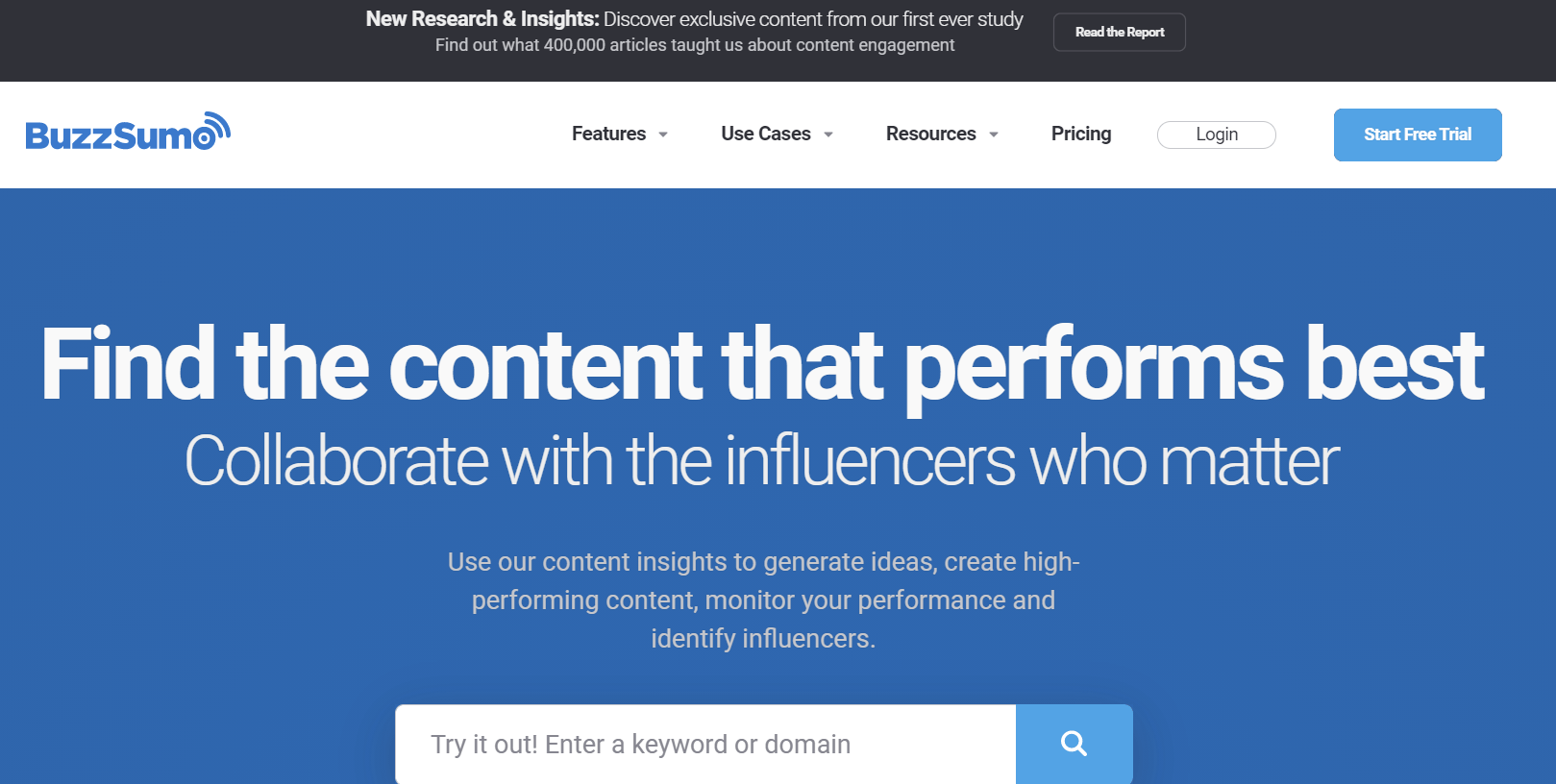 Pricing: Starts at $99/month
Free trial? Yes
Knowing what to post about on your social media pages can be tricky at times, and that's why tools like BuzzSumo exist.
With it, you can discover exactly what type of content performs best within your industry, by using a keyword research tool, analyzing your competitors' content strategy, finding and following influencers, and tracking topics and keywords that are relevant to your business.
Standout features:
Generate as many content ideas you need

Access to the world's largest index of social engagement data

Get insights on video content through BuzzSumo's YouTube analyzer
Find Trending Topics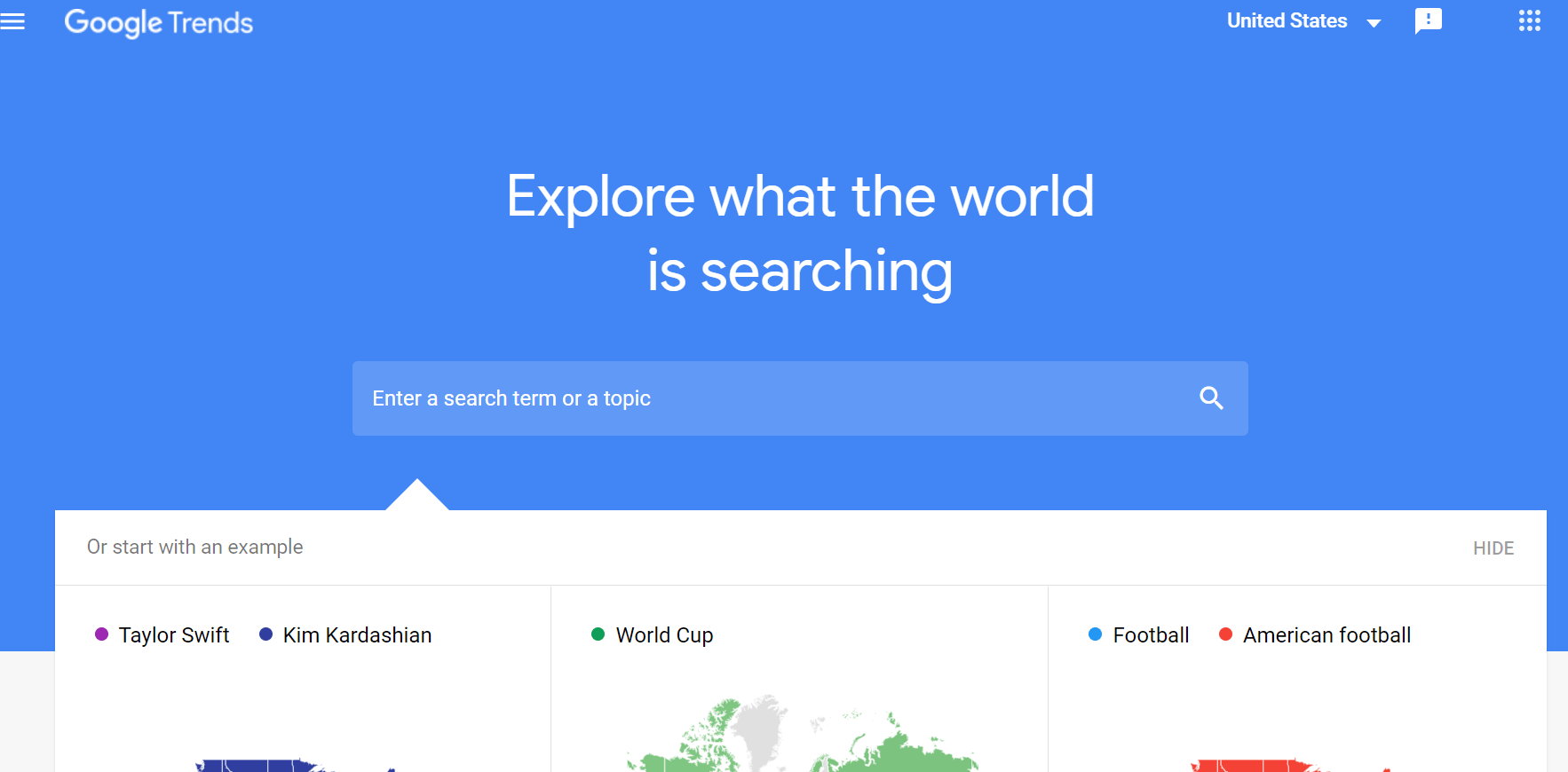 Pricing: Free
If someone on the Internet knows which topics users are interested in, it's Google and, luckily for content creators and social media managers, the powerful search engine has created a platform where anyone can access these insights, called Google Trends.
All you need to do is type in keywords that are relevant to your industry and you'll get access data that you can use to create hashtags and targeted campaigns.
Standout features:
Analyze the popularity of keywords across different locations and languages

Discover rising search queries in your industry
Automate your Content Curation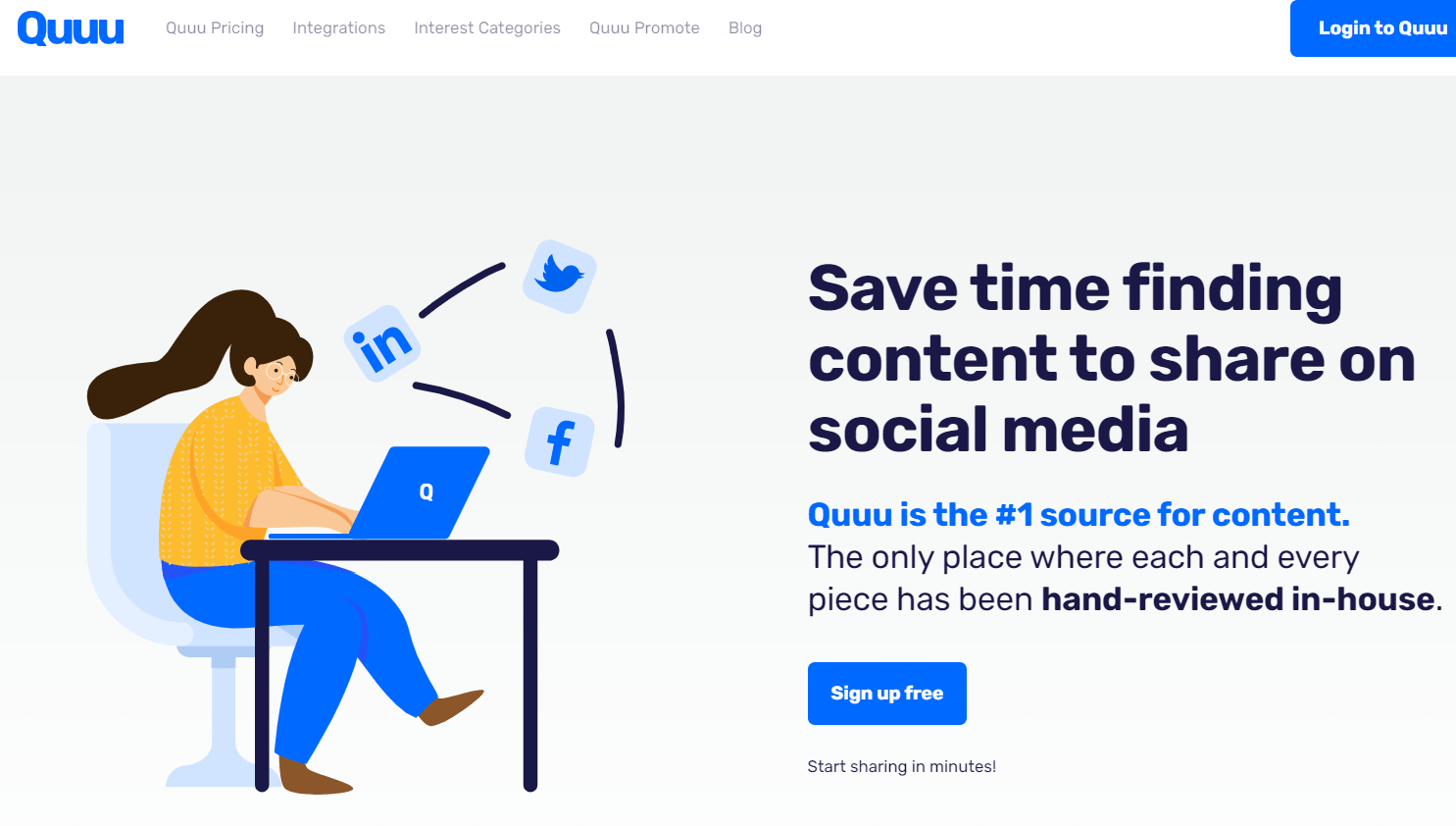 Pricing: Free, or starts at $19/month
Free trial? No
If you've ever spent hours looking for the perfect article or video to share on your page, you know how time-consuming (and, let's face it, boring) content curation can be.
Quuu solves that problem by gathering hand-reviewed pieces in one single platform. All you need to do is connect your social media scheduler and pick your audience's interests, and Quuu will find content that fits your needs.
Standout features:
Choose from over 500 different interests, including Travel, Health & Fitness, Eldercare, Cats, and Life Hacks
Create Short Videos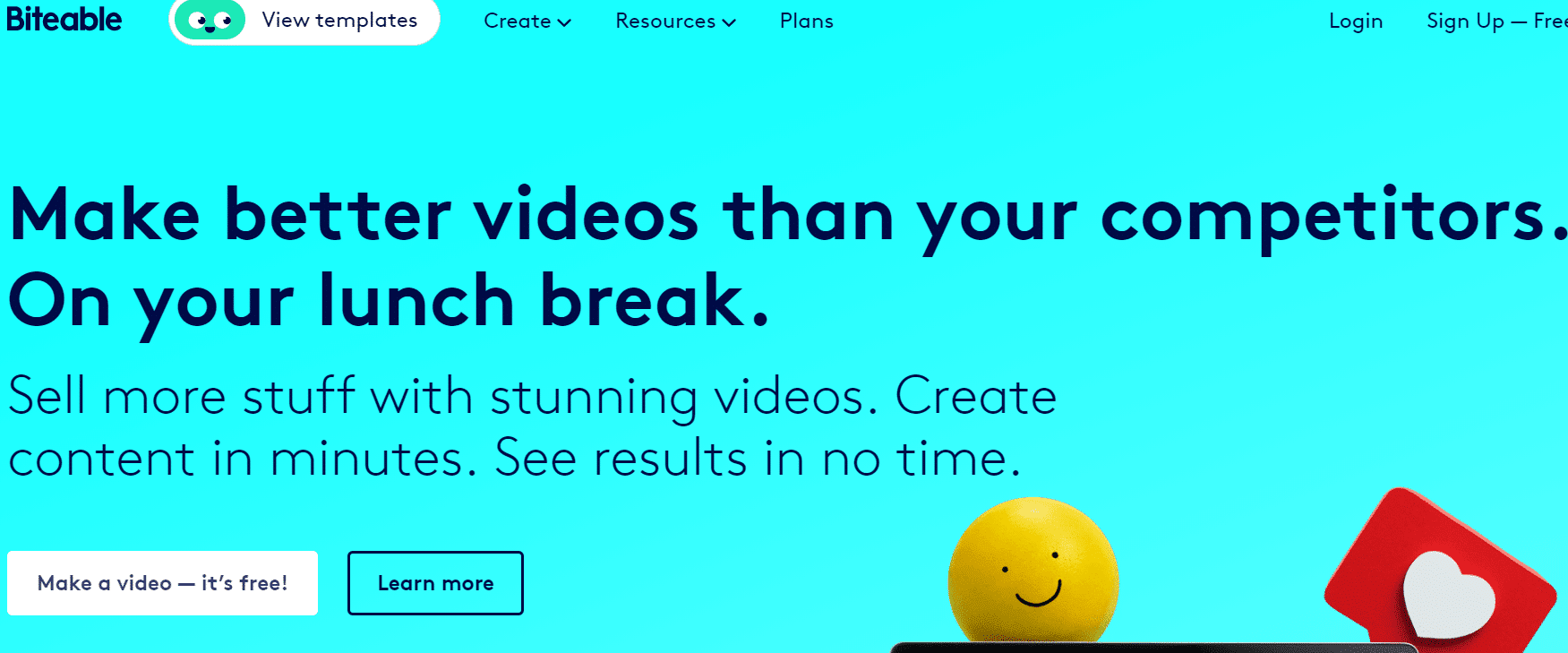 Pricing: Free, or starts at $49/month
Free trial? Yes
Did you know that 93% of marketers say they've gotten a new customer after posting a video on social media? Video marketing has become extremely powerful and nowadays, you don't need to have in-depth editing knowledge to create your own video content.
Biteable gives you access to over 800,000 real-life stock footage and animations, as well as several templates, which you can use to easily make branded videos for social media and other purposes.
Standout features:
Share projects with your team members and give them editing rights

Get commercial usage rights to your videos

Add your own custom watermarks
Design Custom Graphic Elements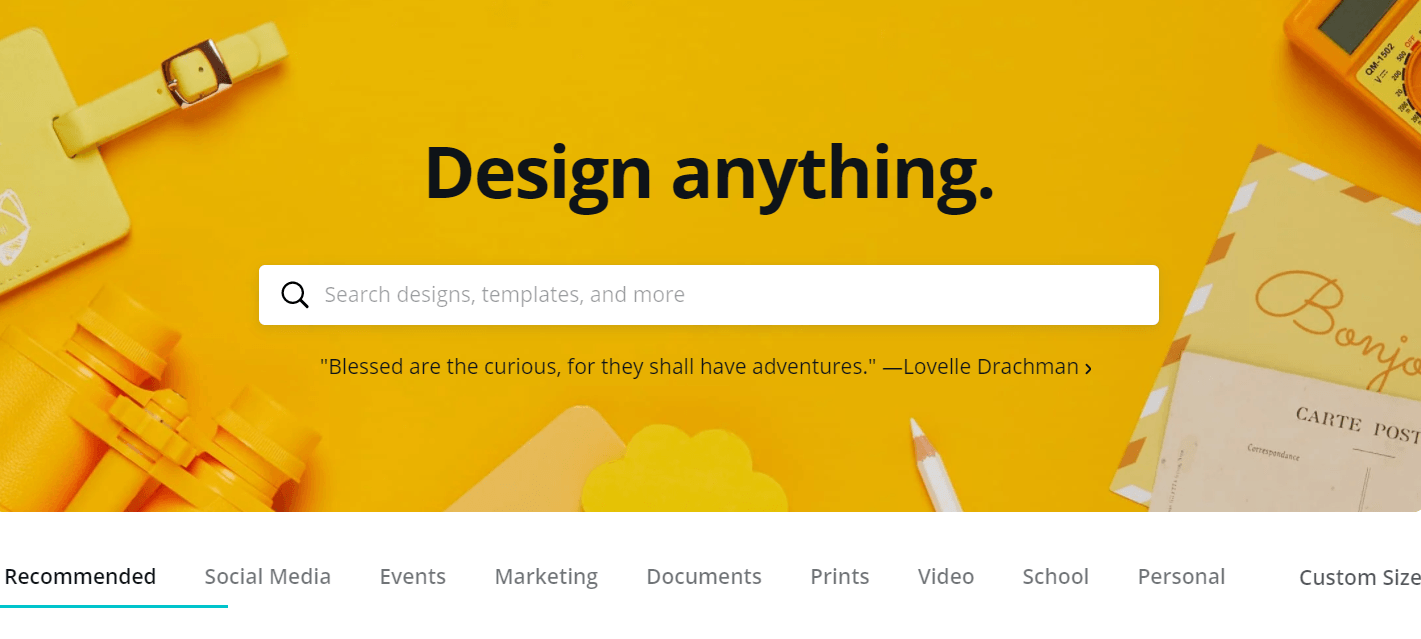 Pricing: Free, or starts at $46/user/month
Free trial? Yes
As popular as video content has become, images and photos are still very much necessary for any brand on social media, and although not everyone knows how to design a visual element or edit a photograph, tools like Canva can make those tasks a lot easier to handle.
With designing features for apps, graphs and charts, photo editing, and even print, Canva can help any non-designer create outstanding visuals.
Standout features:
Access 8,000+ free templates and 100+ design types

Use Brand Kits to establish your brand's visual identity across all your creations

Export your creations as animated GIFs or MP4 files
Create Templates for Instagram Stories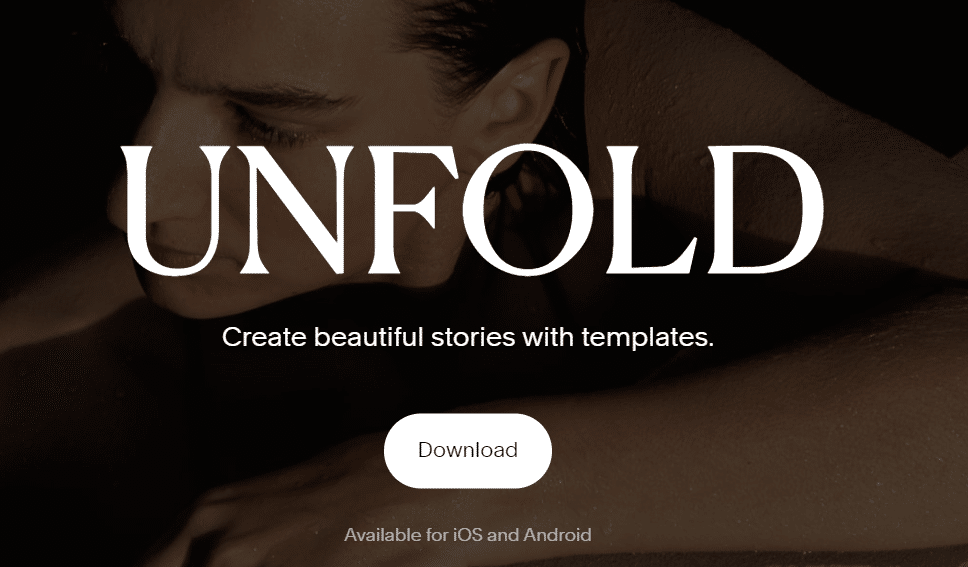 Pricing: Free
Instagram Stories came out in 2016 and have since then become a huge part of the photo-sharing app, with 500 million people using them every single day.
Unfold is an award-winning app, created by Squarespace and available for iOs and Android, which is nowadays used by huge brands, such as L'Oréal, Prada and Apple. The platform gives you access to countless templates in different styles so you can always post engaging, on-brand Instagram Stories.
Standout features:
Set your brand colour palette

Upload custom fonts and stickers

Use a stori.es link to further share your stories
Manage Your Content Planning Process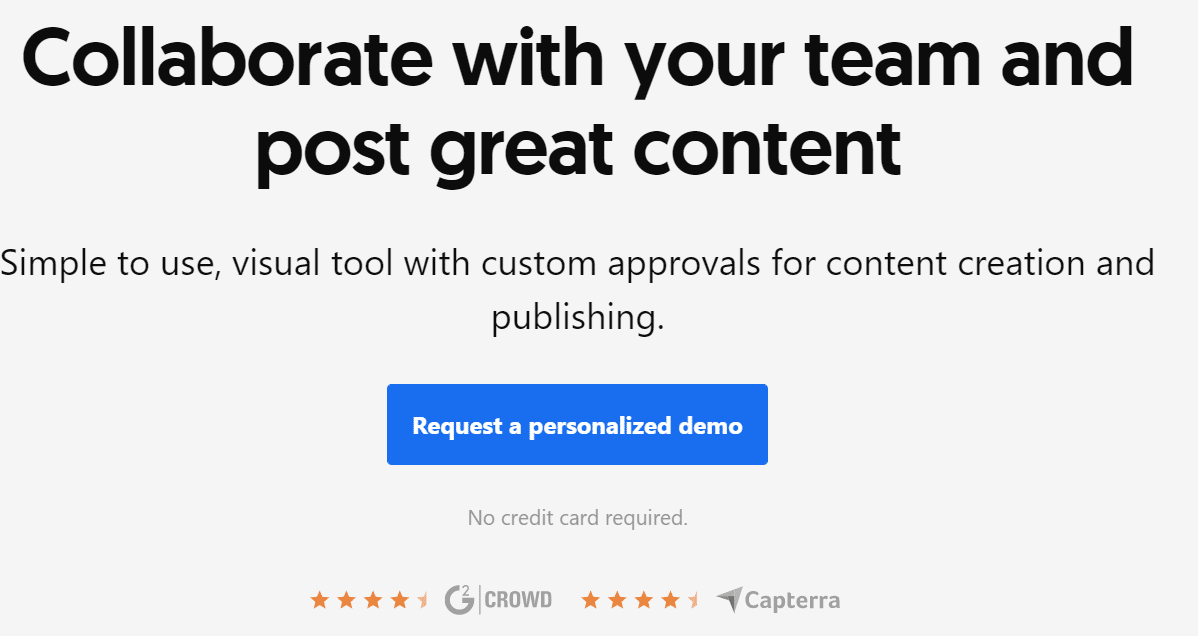 Pricing: Starts at $17/month
Free trial? Yes
ContentCal helps you during every stage of the content planning process, from brainstorming with your team members to approving post ideas, adding them to your content calendar, posting them and monitoring their performance.
The platform also offers short courses that will help you perfect your social media and content strategies, including "Creating the perfect content plan" and "Understanding and reporting on results".
Standout features:
Preview your posts before publishing them

Use Grammarly to proofread your posts

Discover the best times to post and add pre-set times accordingly

Integrate tools like Slack, Google Drive, and Trello
Create and Schedule Your Posts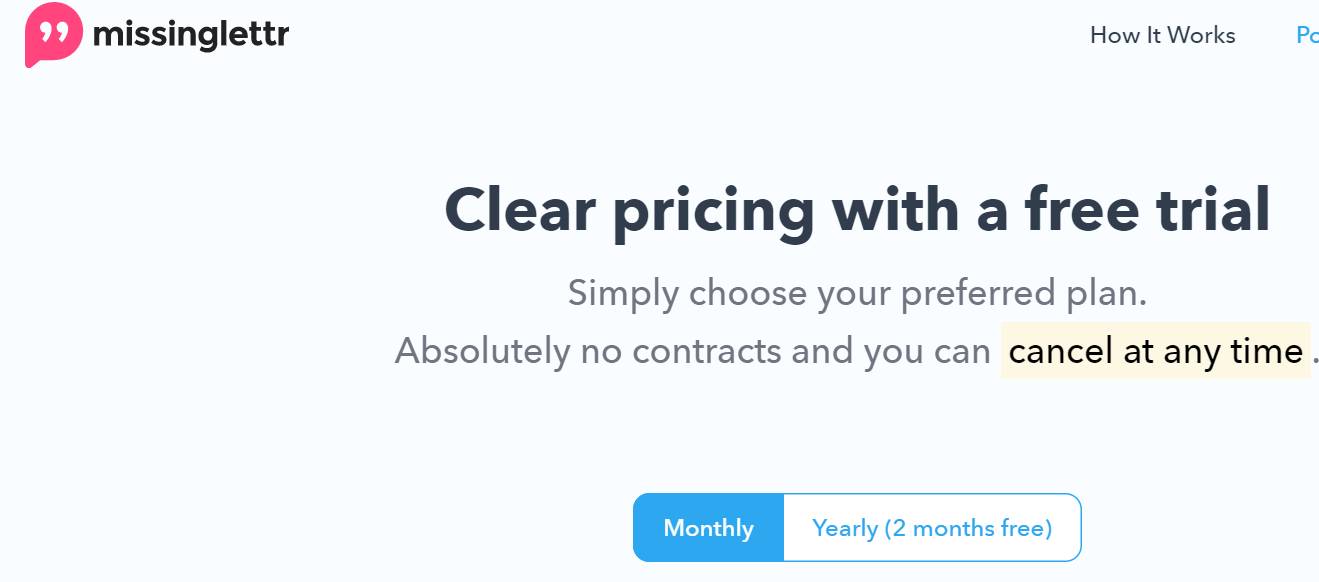 Pricing: Starts at $9/month
Free trial? Yes
If your biggest challenge when it comes to social media management is having the time (and creativity) to draft unique, engaging posts for all your pages but you have a high-quality blog that you constantly feed with new long-form posts, Missinglettr is the right tool for you.
By scraping your blog content, Missinglettr can create one year's worth of social media posts which, once approved by yourself, will be distributed across your channels, helping you create a powerful social media strategy.
Standout features:
Upload templates so that the generated posts reflect your brand's tone

Track how many clicks your campaigns are getting

Curate other people's blog posts

Repost your articles to Medium automatically
Encourage Users to Share Your Content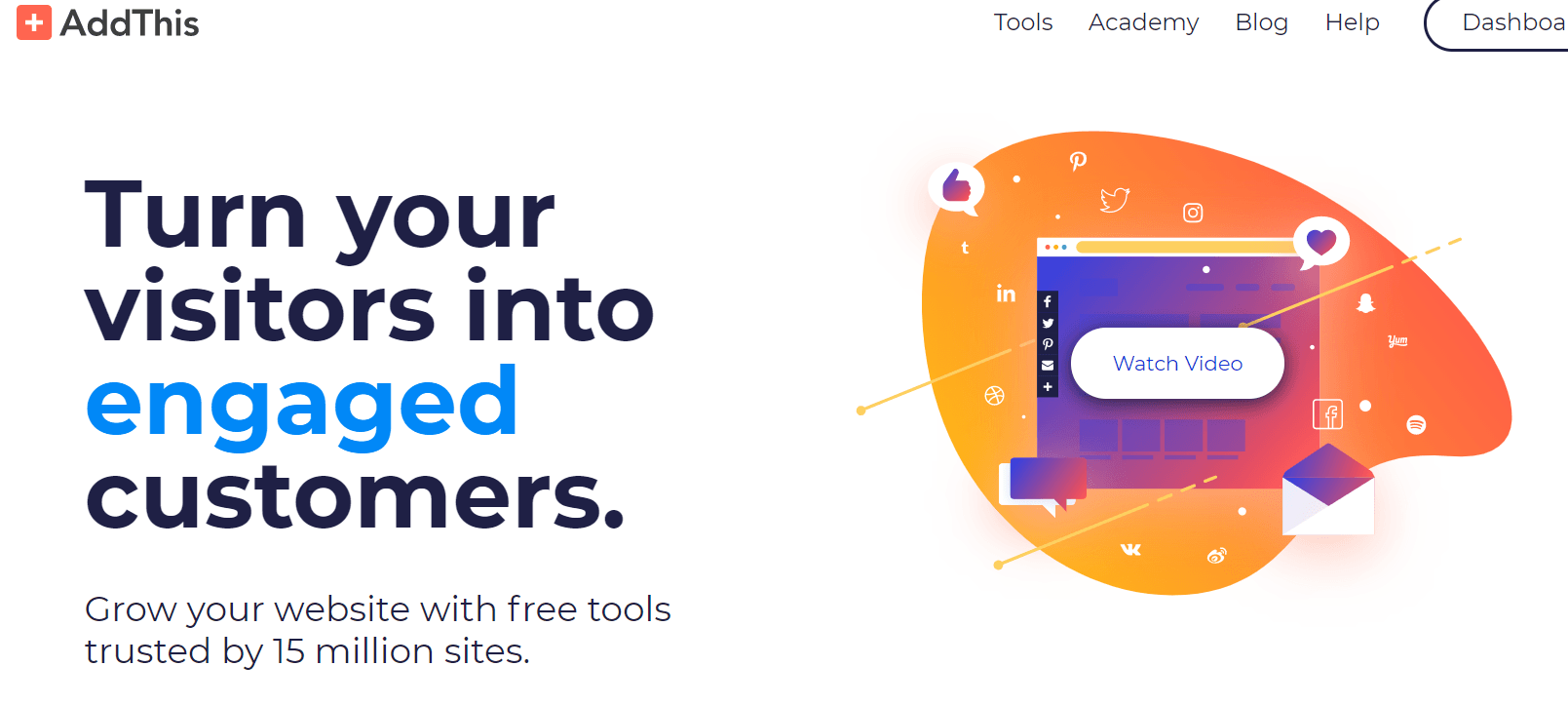 Pricing: Free
The number of shares your content gets is an essential metric to monitor, as it indicates how much visibility your brand is getting and how much your message is resonating with your audience.
As a brand, it's important to make your content as shareable as possible, not only by ensuring it is engaging and relevant but by using tools like AddThis to create share buttons that you can use on your website, landing pages, emails, and more.
Standout features:
Use the Image Sharing tools on your website

Display share counts

Choose between Share Button Banners, Pop-Ups, Floating Bars, and more
Create 'If This, Then That' Rules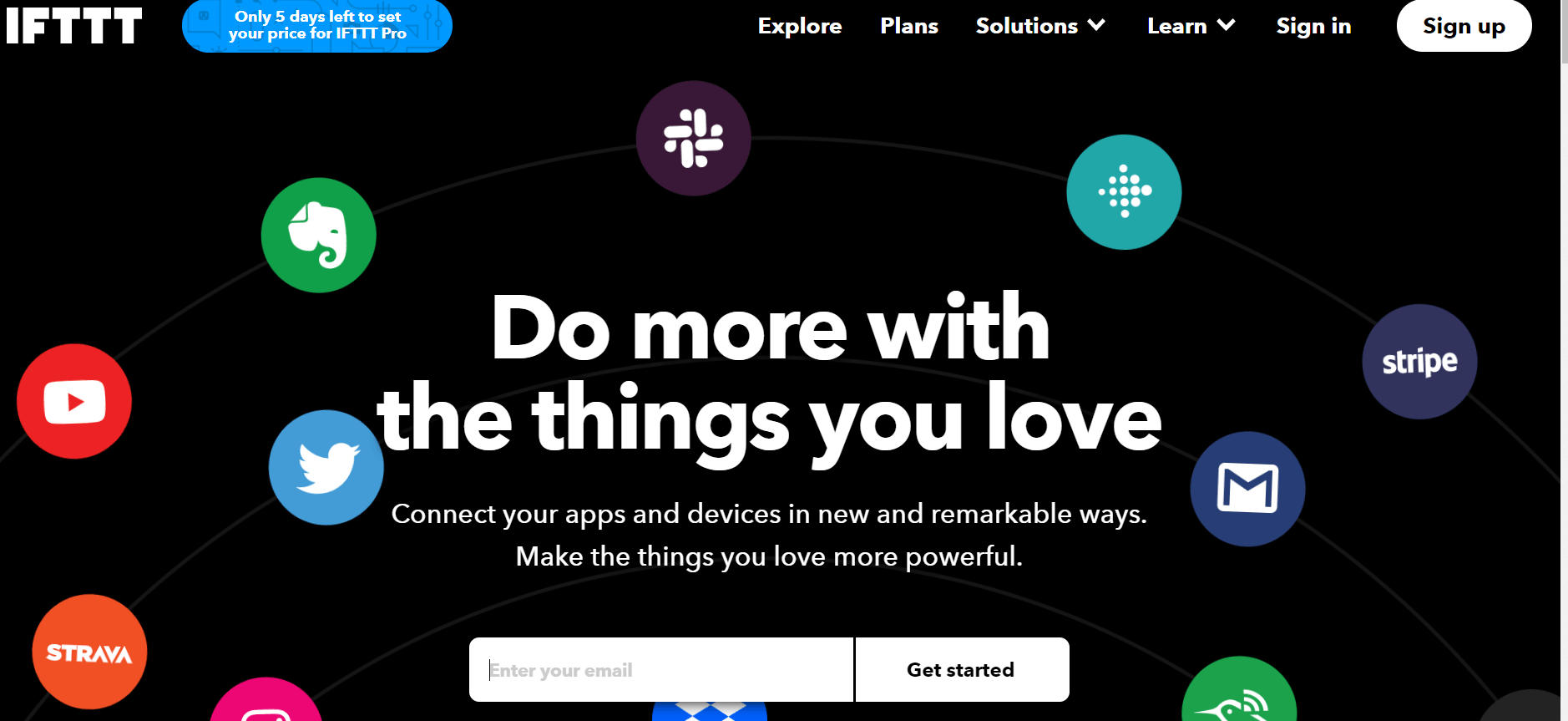 Pricing: Starts at $199/year
Free trial? No
Automation tools help you save time by handling repetitive tasks for you and that's exactly what IFTTT does, by allowing you to create 'If this, then that' rules or, in other words, automate certain actions based on certain triggers.
For example, you can "Automatically share posts with a specific tag on your LinkedIn", "Keep your Facebook and Twitter profile pictures in sync" and "Archive mentions of your Twitter username to a spreadsheet" – all small tasks that will make a big difference on your productivity levels.
Standout features:
Access analytics on your users' behaviour

Use already created rules or come up with your own
Create Custom Short URLs

Pricing: Starts at $29/month
Free trial? No
The URLs you add to your social media posts are probably a detail you never even think about, but did you know that branded links can lead to a 39% higher CTR?
With Rebrandly, not only can you create branded short links, but you can incorporate them into all your company's processes, track their performance, and optimize them based on accurate data. Additionally, you can create QR codes, UTM codes, editable destination URLs and more.
Standout features:
Control how your content shows up on social media when someone shares your branded links

Save preset templates for UTM links

Create, edit, and import branded links in bulk

Add emojis to your links
Organize Contests and Giveaways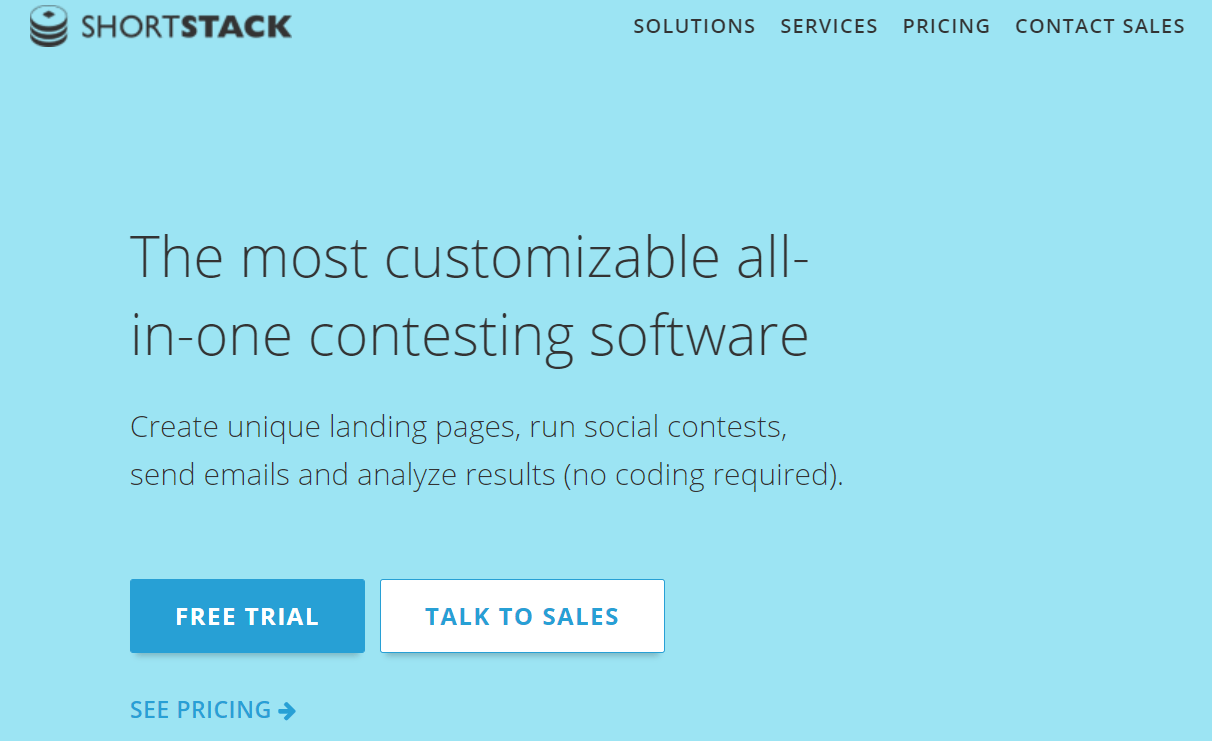 Pricing: Starts at $99/month
Free trial? Yes
Running contests on social media can be quite a time-consuming task, especially if you have a large following and tend to receive a lot of participations.
That's where ShortStack, the "most customizable all-in-one contesting software" can come in handy. This platform allows you to create on-brand contests (including landing pages and emails), as well as analyze the results with no coding knowledge required.
Standout features:
Create all sorts of contests, from sweepstakes to quizzes, refer-a-friend and more

Customize your contests with no design or development expertise

View and moderate your entries and choose winners in just a few clicks
Access Influencer Marketing Analytics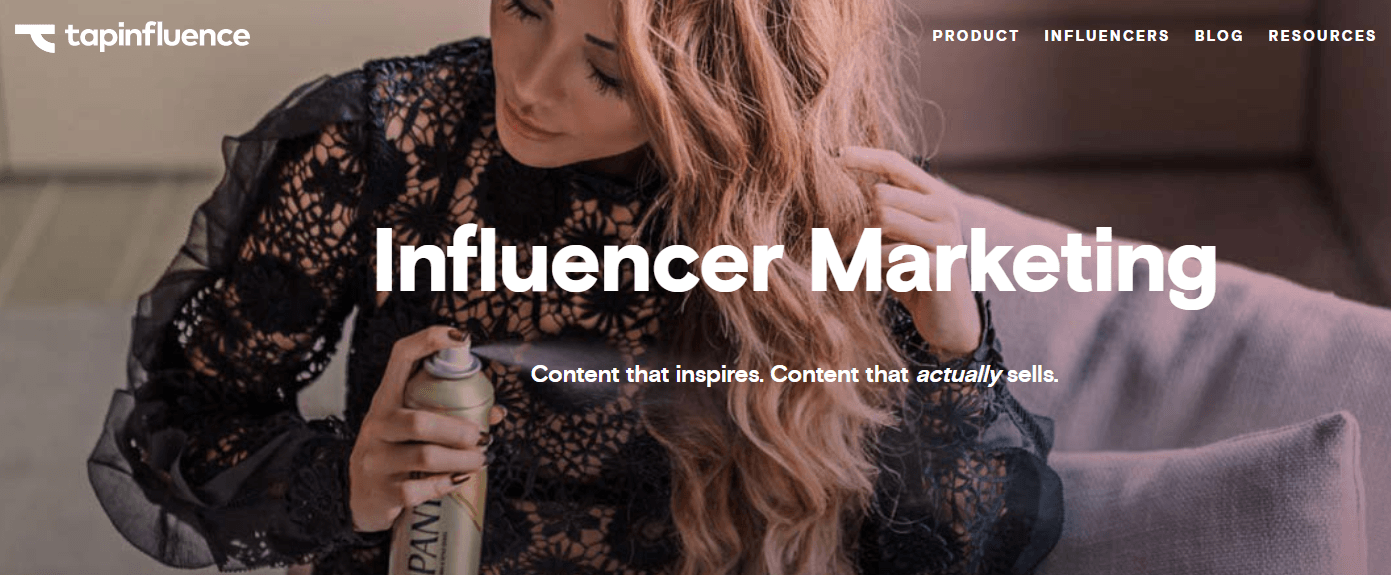 Pricing: Available upon request
92% of marketers believe working with influencers is an effective strategy so, for content creators, having an influencer marketing platform in their social media toolkit is a no-brainer.
TapInfluence is an opt-in marketplace with over 550,000 influencers, that allows you to use research tools to find creators that fit your goals, create and execute entire influencer marketing campaigns, and measure all the relevant metrics, including reach, social shares and ROI.
Standout features:
Access each influencer's audience, including details like gender, location, and age

Optimize your budget by matching your bids to audience demographics, creator targeting or platforms

Use a fully automated workflow for content creation
Monitor Your Brand's Mentions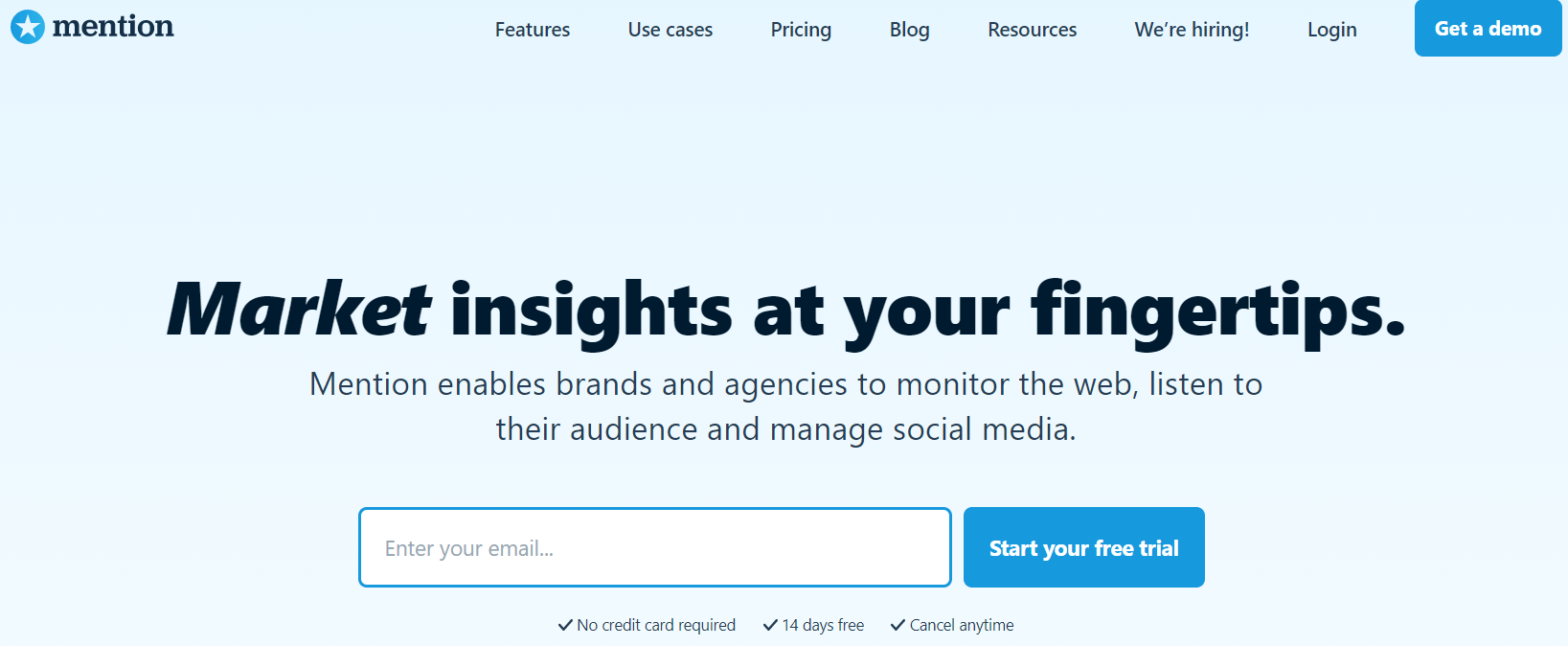 Pricing: Free, or starts at $25/month
Free trial? Yes
Social listening means monitoring online conversations happening around your brand and industry, and that's exactly what Mention can help you do.
By crawling social media pages, forums, blogs, and more, Mention provides you with conversations about your business and your competitors, which will not only help you understand how your brand is perceived but also what key topics your audience is interested in, so that you can add them to your strategy.
Standout features:
Use Advanced Research tools to filter the noise and focus on relevant conversations

Organize important posts in Smart folders

Create and schedule posts based on relevant insights
Discover New Audience Targets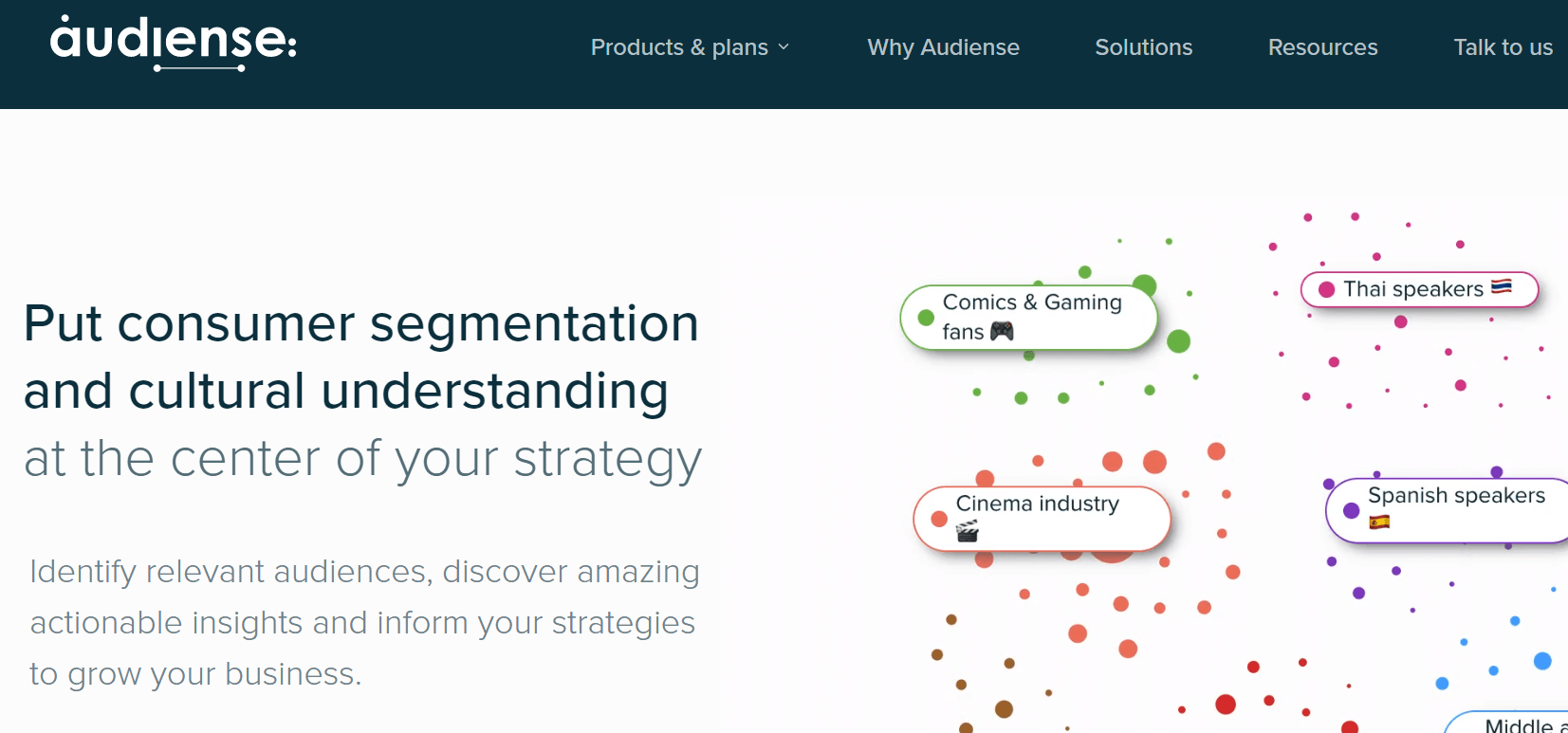 Pricing: Free, or starts at $99/month
Free trial? Yes
Achieving your digital marketing goals is only possible if you focus your efforts on the right target audiences, but what exactly are those audiences? Well, that's what Audiense helps you discover.
The tool has two types of products, one of them being Insights, which helps you understand and activate relevant audiences by creating comprehensive reports including demographics, interests, purchase decisions, and more.
Standout features:
Create benchmarks with different segments, countries, and competitors

Compare your segments with industry baselines and other audiences
To Analyze Social Media Ads in Real-Time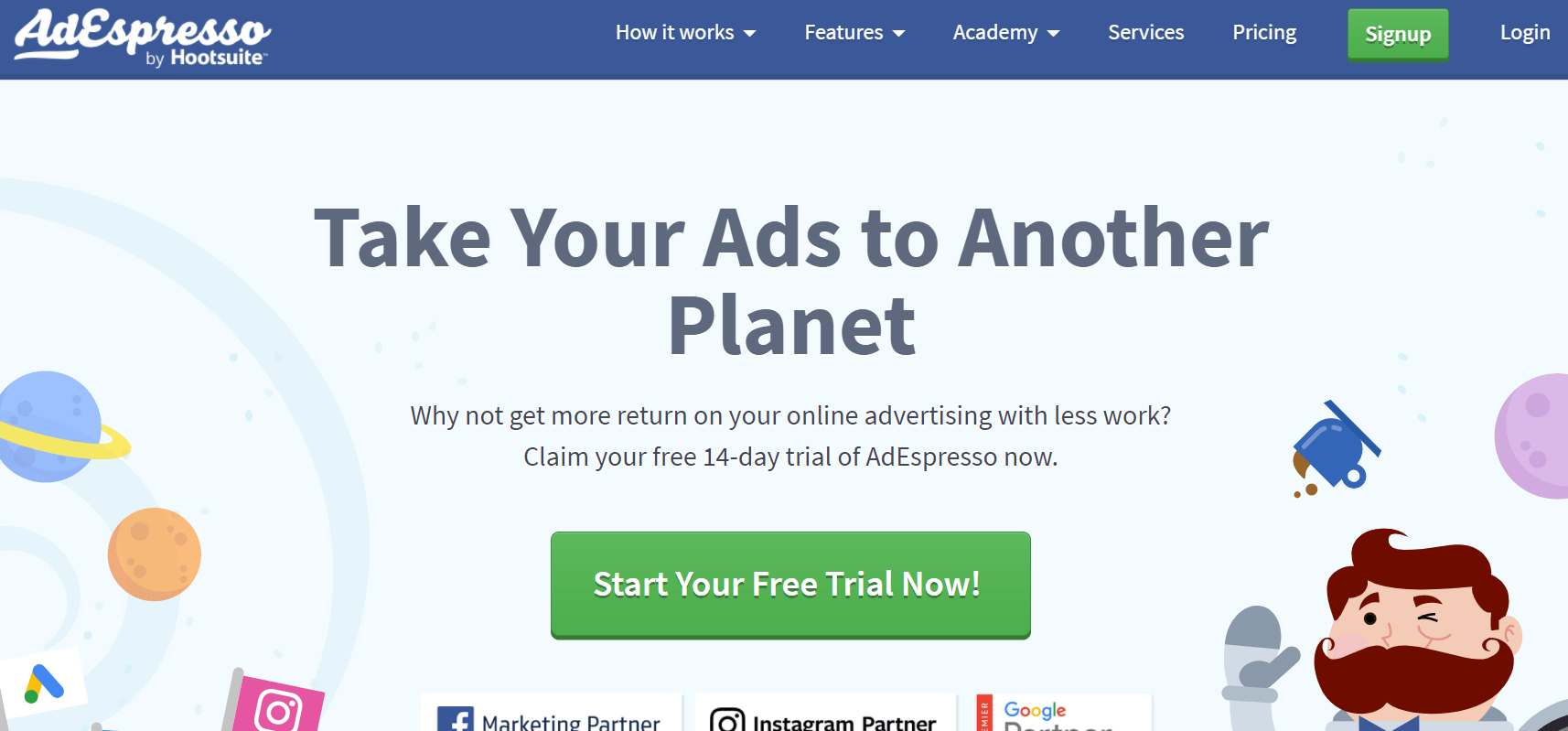 Pricing: Starts at $49/month
Free trial? Yes
Organic reach is dying and any content creator knows that. That's why using a social advertising tool is a smart idea – and AdEspresso is a fantastic option.
This platform lets you create, manage, and analyse Facebook, Instagram, and Google paid ad campaigns, as well as collaborate with your team members (or clients) and learn through trustworthy resources, including guides, webinars, and eBooks.
Standout features:
Create and test all your campaigns in one single place

Access daily in-app tips to improve your campaigns

Automatically promote your organic posts

Get one-to-one coaching session
 The options are endless
As you can see, there's no shortage of social media management tools. Now, all you need to do now is assess what type of tasks you need a hand with and choose tools that match your needs.
Keen to explore a career in social media marketing? Monarch's marketing courses offer something for every level. Study online at a pace that suits you. Chat to a Course Consultant today and kick start your dream career.