Exploring HR salaries in Australia
Are you thinking of starting a career in HR? It can be a great career choice with lots of progression opportunities available. But what about the salary? In this article, we explore human resource salaries in Australia and how much you can expect to earn as a HR Manager.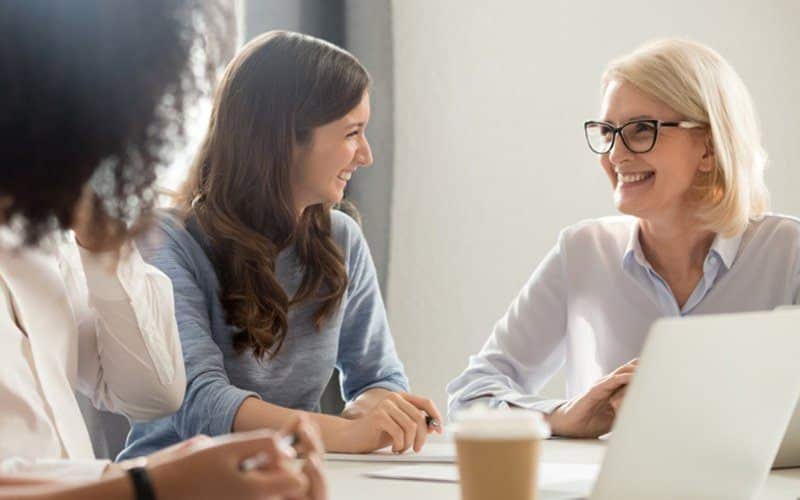 What is an HR Manager?
All human resources professionals are advocates for the company and the employees of the company. To be a good HR Manager you must constantly be balancing the two to ensure you meet both needs.
Human resources is a key department in any organisation and its management is responsible for the engagement and retention of workforces. Working as an HR manager is all about creating a positive working environment and culture. You'll generally oversee the hiring, payment, job departures and workplace issues of businesses.
Human resources salaries in Australia
According to PayScale, a human resources manager in Australia with less than one year's experience can expect to earn an average total annual income of $64,916. This includes overtime pay, tips and bonuses and is based on 40 salaries.
A HR manager with 1-4 years' experience can expect to earn a total annual income of around $76,448 based on 364 salaries. While someone with 5-9 years of experience earns a total annual income of around $93,374 based on 383 salaries.
Experienced human resources managers with 10-19 years of experience will earn an average total yearly income of $101,176 based on 447 salaries. With the experience of 20 years or more, HR managers can expect to earn a total annual compensation of $104,408.
What are the HR manager's daily responsibilities and duties?
HR Managers are responsible for ensuring that all administration, coordination and evaluation of human resources plans, and programs are fulfilled. Their key responsibilities include:
Preparing, organising and leading tasks of the HR team.
Creating and managing human resources plans and procedures relating to the company workforce.
Leading and contributing to goals and objectives made by the HR department.
To manage these responsibilities HR managers must achieve the following tasks.
Develop and review job descriptions
Oversee the recruitment for all employees
Oversee all exit interviews
Uphold and review the organisation's policies and procedures
Write and position job advertisements
Attend staff meetings
Propose new policies, procedures and approaches
Steps to becoming an HR Manager
1. Gain a relevant qualification
To become a human resources manager you will first need to gain a relevant qualification in either human resources or a related field such as business management, communication or finance.
At Monarch we offer a range of courses and Diplomas in Business Management as well as a Diploma of Human Resources Management. Our Diploma of Human Resources Management will provide you with the skills and knowledge to start your career in this rapidly growing industry.
With us, you can start your Diploma of Human Resources Management at any time and without any prerequisites.
2. Consider completing an internship
Finding an internship while you study isn't a compulsory requirement for becoming a human resources manager, but it will help you to stand out from other candidates when applying for jobs.
This is because working as an intern while you study will help you put the theory you've learned into practice. It will also help to prepare you for what it will be like when you do become an HR professional.
3. Gain relevant work experience then apply for a HR Manager role
To become an HR manager you don't just need a qualification. You'll also need to have plenty of work experience as an HR professional. To progress from an HR professional to an HR manager you can work your way up within the business you're working for. Or you could choose to apply for a manager's position with a different organisation once you have enough experience.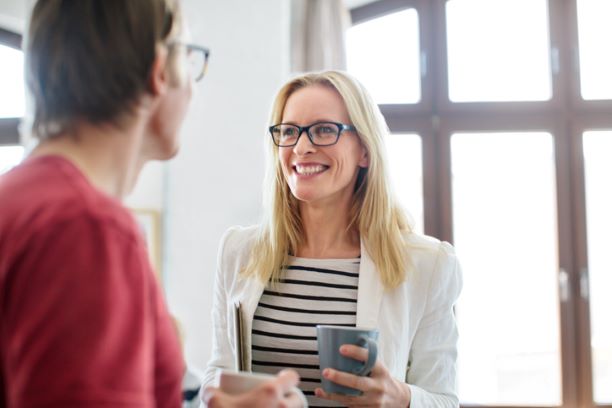 Skills needed to become a human resources manager
Communication
Being an HR manager means you must be able to effectively communicate with your team, people across all positions in your company as well as with senior staff.
You must be able to communicate with your team, so they understand what's required of them and they also need to feel comfortable coming to you with any questions.
As the HR manager you are responsible for ensuring all employees are being treated well and will need to have an open line of communication with staff across all departments. This is because you and your team are the people they will come to if they have any problems.
You will also need to effectively and clearly communicate to senior members above you to make them aware of any problems or changes that occur.
Interpersonal skills
As an HR manager you will need to have strong interpersonal skills as you will be building relationships with many different groups of people. From your team, potential employees and current employees to stakeholders and senior management.
Being able to build and maintain these relationships is a vital part of your role and will help you to succeed.
Leadership skills
Leadership is a vital skill to have as an HR manager as you will need to direct your staff and lead operations with efficiency and confidence. You are the person your team will look to each day for direction and support.
To be a good leader your team must be patient, empathetic, reliable, decisive and flexible. Your team must feel comfortable coming to you with questions or problems.
Decision making
HR managers need to have strong decision-making skills as they need to be able to think quickly, assess the situation and then come up with the right course of action.
In their role, HR managers often face difficult decisions and it is their responsibility to make the right call. They do also get to make other decisions which can be extremely rewarding. For example, choosing someone to hire or promote.
Organisational skills
Being organised is extremely important when managing a team. To be successful as an HR manager you will need to be highly organised to coordinate tasks and team members.
You're the person your team will look to for guidance so if you're not organised, your team will also be unorganised. Which can cause confusion and tension in the workplace.
If you're interested in becoming an HR manager our Diploma of Human Resources Management is a great place to start. Get in touch with our friendly team to find out more.
The flexible, 100% online delivery is a great option if you're balancing existing work commitments or family. Check out the course page and chat to a Course Consultant about your study options today on 1300 738 955.