Looking for an exciting new career path with lots of growth potential? If you're reading this article, there's a strong chance that 'human resources manager' is on your shortlist. Whether you're totally new to human resources, or have been working in a junior role for some time, there's a lot to like about the idea of becoming an HR manager.
A successful human resources manager can make a great difference to any organisation. They have the power (and the responsibility) to shape everything from recruitment and retention to workforce needs planning. In some businesses, HR managers also oversee safety-related responsibilities such as OHS training. Especially in smaller businesses, HR managers are entrusted with most of the workflow for hiring new staff.
HR managers' skills are also broadly transferrable. In other words, while you might need some special knowledge for some businesses, most of the skills that make a human resources manager successful are the same from industry to industry. This means that once you've kicked off your career, you'll be able to work in a variety of different businesses. It's a great thing if you're always looking for a new challenge, but don't like to start from zero each time.
What this all means is that skilled, effective human resources managers are always in demand. That's reflected in the salaries available, and the growth potential in this field. At the moment, the average salary for an HR manager is $2,464 a week (~$128,000 a year) according to government stats.
In 2021, the demand for HR managers is growing; it's rated as a 'very strong future growth' profession (growth in the next 4-5 years). Many commentators expect demand to remain strong even through economic upheaval, like what we're experiencing at the moment. That's because HR managers are also often responsible for managing changes in the size or nature of the workforce. They're part of the core team that keeps a business afloat in tough times.
In this article we'll look at many of the different things you might be asking yourself if you're considering becoming an HR manager – especially the education part.
What it takes to be a great HR leader
Wondering if you've got what it takes to be a really outstanding HR manager? The good news is, if you're even asking that question, you're off to a great start! Human resources managers need to have great awareness of personality traits and how they affect a person's ability or aptitude for a job. Here are a few more qualities and characteristics that top HR managers have in common.
Leadership
Human resources managers need to be real leaders – perhaps more than other department managers in a business. That's because they interact and deal with people at particularly critical times. When new starters talk to HR, they're looking for examples and role models. When employees with performance problems talk to HR, they need support and focus as well as discipline. When employees leave the business, they need someone to take charge and leave them with a positive last impression.
Of course, leadership is separate (but related) to management. It's not about being the boss and cracking the whip. It's more about providing the guidance, support and structures that are needed for people to do their best work. If you've got an attitude of believing in people and wanting to help them succeed in their role, you've got the right leadership attitude.
Confident decision-making
HR managers need the ability to make fast decisions – and be confident in those decisions. A lot of that confidence and speed comes with knowledge and experience, which are developed over time. But if you've already developed your critical thinking and self-confidence, you have a bit of a head start. If you've got the ability to state a decision and give clear reasons as to why it's the right choice, you're on the right track.
Communicative
Being communicative isn't just about your technical communication skills. Those you can develop through education and experience. It's about having the right instincts when it comes to wanting to communicate, and knowing when and where to communicate with people working together in an organisation.
Communicative people show off this attribute in different ways in different settings. For example, if you're always sending or tagging your friends in useful information you come across, or you're the one in your family trusted to make sure everyone knows family news, you're probably a communicative person.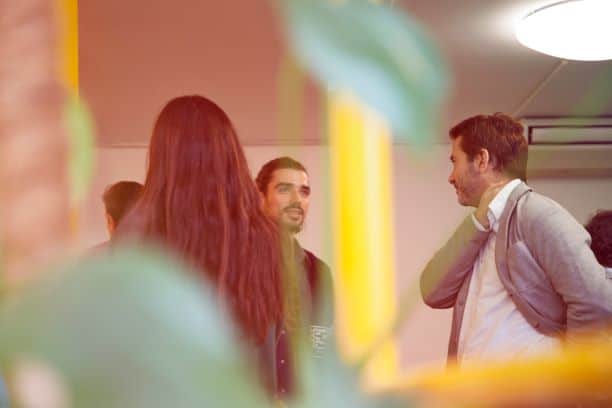 Goal-oriented
Human resources managers are usually given strict targets and KPIs for their job from their managers, executives, and sometimes the board of the organisation. They need to keep these overall goals in mind while balancing a huge range of daily tasks. This requires focus and strategic thinking.
If you're generally good at setting goals and working towards them, that's another plus for your HR manager potential.
Sociable
There's a reason you'll often hear successful HR managers say "I'm a people person" or "I love helping people!". It's because there's a lot of interpersonal interaction involved in an HR manager's job. To put it simply, you have to like getting to know them, communicating, and helping with their challenges.
Many HR managers are extroverts, but introverts are also often incredibly good at their jobs. That's because they use their time with others in a particularly efficient and targeted way.
Socially responsible
In contemporary organisations, HR managers can be at the forefront of the push for corporate social responsibility. That's because human resources functions are a huge contributor to CSR benchmarks. Who an organisation hires, the terms and conditions of employment, the support services it offers – these can all fall within an HR manager's responsibilities.
What this means is that they need to have a good sense of ethics, and be able to tap in to what the organisation's community (staff, potential staff and other stakeholders) believe is right. If you already have this mindset, you're set up to truly understand social responsibility through the HR lens.
Empathetic
HR managers often have to make tough decisions and exercise a certain amount of discipline with people. But it's these situations in particular where it's critical to have empathy for everyone involved – including employees facing disciplinary action or dismissal. That's because the definition of 'empathy' is understanding other peoples' feelings. You need to understand others' feelings to understand why they behaved in a certain way, how they're likely to react in certain situations – and therefore which techniques of management and communication will work best with them.
If you're an empathetic person already, you'll be a natural at helping people deal with the ups and downs of their employment.
Human resources qualifications in Australia
According to the stats, most HR managers in Australia have at least a Diploma-level qualification. It's not compulsory to have a qualification, but it's the best way for organisations to make sure that candidates have the depth of knowledge that's needed for unexpected challenges.
There are a few different recognised human resources qualifications in Australia.
Diploma of Human Resources Management
The Diploma of Human Resources Management is suitable for those pursuing a range of roles in different organisations. It's made up of six core units and three carefully chosen electives. There's no minimum time frame to complete the course (as a fee-paying student), and you have up to two years to complete your assessments. This means it's a great option for those balancing study with other work and personal commitments, as well as those who want to start on their new career path as soon as possible.
At Monarch Institute, your Diploma of Human Resources Management course includes:
BSBHRM501 Manage human resources services
This core unit is all about the skills and knowledge you need to take charge of the HR functions in an organisation. Starting with strategy development, you'll learn what you need to oversee and execute the steps of a successful, ethical, results-based human resources program.
BSBHRM506 Manage recruitment selection and induction processes
Think you know everything there is to know about hiring and onboarding? Think again! (in a good way). There's something for even experienced practitioners to learn in this unit on the ins and outs of finding the right people and welcoming them to the organisation in an efficient and productive way. This core unit will leave you confident in your ability to apply recruitment best practice in a range of environments.
BSBHRM512 Develop and manage performance-management processes
Performance management can be tough, even for experienced practitioners who take pride in their ability to make tough decisions. There are so many variables in helping make the most of each individual employee. This core unit takes you through three major aspects of performance management: process development, facilitating implementation, and coordinating learning and development.
BSBHRM513 Manage workforce planning
Workforce planning is a transferrable skill set that's just as important in small businesses as it is in large national (and international) organisations. This core unit covers the essentials of the cycle of workforce planning, from researching needs to monitoring and evaluating workforce trends.
BSBWHS401 Implement and monitor WHS policies, procedures and programs to meet legislative requirements
Work health and safety requirements are constantly updated in each jurisdiction. Best practice standards differ between organisations. Different employee cohorts have different safety training needs. That's why it's important to have the skills to create programs and procedures, including training, for unique circumstances. This unit takes you through five key aspects of work health and safety responsibility, from information and education to documentation.
BSBWRK520 Manage employee relations
Human resources managers have a unique role in balancing the needs and interests of the organisation and its employees. This core unit is designed to help you with policies and plans for employee relations, plus the practical side of managing those tense yet important negotiations.
BSBRSK501 Manage risk
As a human resources manager, you're responsible for monitoring and managing all kinds of risks, both internal and external. This elective gives you great transferrable skills in risk identification and management, including the all-important risk treatment – deciding what do to about risks and getting it done. You'll be able to apply these skills in a range of areas
BSBLED501 Develop a workplace learning environment
Learning facilitation is one of the most powerful ways that an HR professional can help an organisation make the most of its workforce. There are different levels of learning and development, both formal and informal. When everything in the organisation is geared towards learning and growing, from opportunities and facilities to culture, that creates a holistic learning culture. This elective takes you through the most important aspects of a learning culture, so you can feel confident in creating or enhancing the culture at your workplace.
BSBLDR502 Lead and manage effective workplace relationships
When you're managing human resources, you're not just managing individual workers. You're shaping the way they work together; their workplace relationships. That can be tricky even for practitioners who feel generally confident in their knowledge of psychology and interpersonal communication. This elective unit will help you build on your ability to organically build working environments where employees feel connected and empowered to communicate openly.
If you're considering a Diploma of Human Resources Management, it's also a good idea to think about your overall course experience when choosing a provider. You need a learning experience that lets you balance your commitments and schedule. You deserve to learn from the best as well. The Monarch Institute Diploma of Human Resources Management has been designed specifically for flexible online study. It's taught by a great group of experienced HR professionals who are available to support your independent learning by phone, email, Zoom, and Facebook. Meet the team and find out more about your flexible Dip. HR. options here.
You'll also get a free student membership with AHRI when you sign up to Monarch's Diploma of Human Resources Management.
Bachelor of HR
If you're looking to specialise in a particular aspect of HR, you might look at university study. There are a few different bachelor degree options depending on the focus you want to take, including a Bachelor of Business (HR) and a Bachelor of HR (Psychology). These courses generally take three to four years of full-time study to complete. You may be able to take time off a degree program with a relevant Diploma qualification; just check with the university of your choice before enrolling.
Short courses
Some registered training organisations, universities and professional associations offer short courses focusing on particular aspects of human resources management. These are generally designed for professionals already working in HR, although a Diploma course should give you the context and knowledge you need to make the most of these learning opportunities.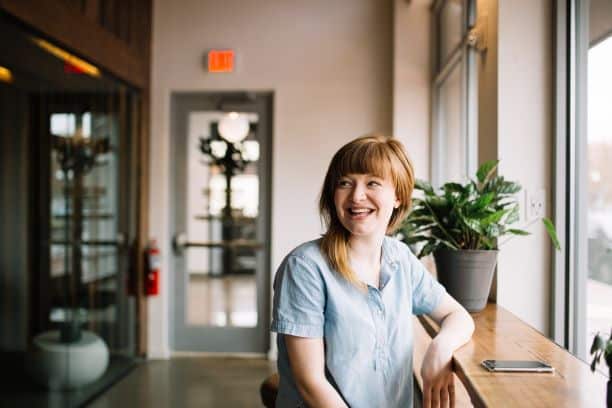 Work experience pathways
A small minority of human resources managers do not have any formal qualifications. Rather, they spend years getting a variety of work experience that is relevant to the tasks and responsibilities of an HR manager. In smaller businesses, some work their way up from roles in administration, payroll, and support services. This pathway can work for some people, but unfortunately, the skills you develop may be highly specific to the workplace or industry you work your way up in. This can make it difficult to pursue a full range of job opportunities.
How long does it take to become a human resources manager?
Your total time from zero to HR boss will depend on your existing education and work experience, and the learning pathway you choose. If you're looking to get started ASAP, with a combination of formal and informal learning, the Diploma of Human Resources Management may be for you. If you maximise the time you dedicate to study, and you're on the upper end of the scale when it comes to finding a role or getting a promotion after graduating, you could become a human resources manager in six to seven months.
If you would prefer to take your time exploring different aspects of the theory behind human resources best practice, and you choose a degree program, it could take you around four years to become an HR manager. This is based on the fact that universities usually have limited enrolment times and graduation dates. One variable you may have more control over is the time taken to get a graduate job. Some surveys suggest that of the majority of HR (business) graduates working within three months of graduation, many had entered graduate programs or accepted roles with businesses that took them on as interns or part time employees.
For those that become HR managers through work experience alone (no HR or relevant qualification), the pathway can take the best part of a decade. That's generally because the breadth of experience required for management roles might take longer to pop up organically. However, if you're considering this pathway, it's best to get advice from someone who's taken the same route (i.e. a mentor).
The human resources job market in Australia
Still not sure if shifting in to human resources management is a smart career move for you? There are a few more types of sources you can tap in to while you're researching how to become a human resources manager in Australia. One of them is the associations that exist to support the large (and growing) community of human resources professionals in this country.
The Australian HR Institute (AHRI) has thousands of members across the country. It's responsible for a variety of structures and activities that help to advance the profession, including continuing professional development and a certification program. If becoming a human resources manager in your sector means obtaining advanced certifications or endorsements, you could find a lot of information on their website about what your pathway could look like.
Another site you can look at is the government's Labour Market Information Portal. In fact, if you don't already have it bookmarked, it's a good site to get to know as an HR manager! This site offers statistics and reports, including useful projections, on all aspects of the labour market in Australia. For example, if you're looking to get a fuller picture of where the HR job opportunities will be in coming years, you can check out the data on the Employment Projections page.
Major job advertisement platforms are also a good source of information, even though they're designed for a specific purpose. They're generally the most up-to-date source of publicly available information on current vacancies, current market salaries, and average conditions. For example, at the time of writing, a search for HR vacancies in SEEK shows over 2,000 current listings across the country. Of those, the majority (575) were generalist roles. 273 were for OHS specialists. 118 were internal management roles. 668 were in the wider Sydney area, 370 in greater Melbourne, 254 in Brisbane, and over 100 were remote (work from home). It's important to take these results with a grain of salt and know how the platforms work – incidentally, something you'll practice when you learn about recruitment processes in your Monarch Institute Diploma of Human Resources Management.
Even if you're "just a student", as a future HR professional, it's also critical that you take advantage of networking platforms such as LinkedIn. On these sites, you'll find time-sensitive information you can use to help inform your study and work experience decisions. For example, a home page search for 'human resources manager' shows current vacancies, as well as 'People results' – those within your wider network who are already working in management roles. By looking at their profiles (in private mode, if you're shy), you can get a sense of how long it's taken different people to reach the same point in their human resources careers.
If you're still not sure about your pathway to becoming a human resources manager – the type of study, the time taken, the opportunities – you can reach out to Monarch Institute as well. Our friendly Course Consultants can provide more information and answers about the Diploma of Human Resources Management, including specifics on study and assessment time rules.
Got a more complex question, or wondering if you might be eligible for recognition of prior learning? Our trainers and assessors can discuss the Diploma further and help work out whether it's right for you. Get in touch today.