The role of human resource professionals can be incredibly varied, but it all comes down to one thing: the management of people. Unlike the more business-focused aspects of a company, human resources (or HR) focuses on improving, understanding and nurturing employees. Human resource assistant duties and responsibilities are integral to a business, from talent management and training to workplace health and safety.
The career stream is broad and incredibly rewarding for the right person. In this guide, we'll look at the role of human resource management, some of the strands of HR, and how you can study for a new human resources career.
What is Human Resources
Human resources is the management of that most precious commodity: people. While other careers focus on the financial, legal or administrative elements of a business, human resources is a career dedicated to personnel. The focus can be on training, wellbeing, recruitment and more. Human resources staff perform a range of tasks, with small businesses often requiring a more generalist HR manager, while larger enterprises may have a full team of specialists.
Ultimately, the goal of human resources departments is to improve a business by harnessing a people-first mindset, creating improvement through understanding and enabling staff to perform at their best. The ways in which this is achieved are varied, and we'll take a look in greater detail below.
Different types of Human Resource roles
Moving into a career in HR, you're likely to find yourself in one of two roles. Where you land will depend on things like previous experience and a desire for career progression.
Human Resource Manager
Human resource managers are the senior HR staff members. The role of a human resource manager will often involve elements of recruitment and onboarding, creating and educating staff on company policies and procedures, and a deep understanding of employee requirements such as payment and leave entitlements.
Human Resource administrator
The role of the human resource administrator is an entry-level position within the human resources department. As the name suggests, the tasks are often more administrative, and an HR administrator will often be required to create and maintain employee records. Human resource administrators are often the first port of call for all HR-related questions, so the role tends to be very people-focused.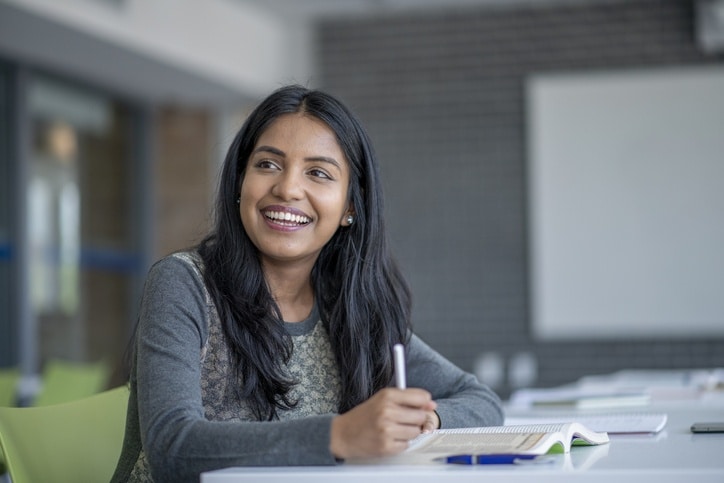 Human Resources Roles in different businesses
A human resources department won't be the same at every business. Though integral, the size of a business will often determine the extent of HR and its responsibilities.
HR in a small business
HR in a small business is less likely to be a full department and might instead be one employee or even an external consultant. In particularly small businesses, a founder/manager will often fold elements of HR into their own role. Studying human resources can be a valuable way for business managers to improve their skill set.
HR in a growing business
Growing businesses might fit into the SME (small/medium enterprise) category. SMEs can have up to 200 employees, so HR departments will likely include both managers and admin. Businesses with a focus on growth will likely have plenty of recruitment, onboarding and staff training work for HR teams.
HR in a large enterprise
On a large scale, HR could be itself a sizable team. HR departments in large enterprises can be split into areas of specialty, such as recruitment, staff training, and workplace safety, with full teams responsible for each.
What does an HR Course teach you
A human resources course like Monarch Institute's Diploma of Human Resources Management will have a broad base of education, teaching students skills such as recruitment, staff education and training, and workplace safety compliance. HR courses can also be studied at Bachelor and Postgraduate level, with these degrees ideal for those wishing to become particularly specialised.
Roles of an HR Manager
The life of a human resources manager is rarely the same day-to-day. In large HR departments, specific roles may be covered by different team members. Some of the major roles of the job include:
Hiring new staff
Hiring new staff is a key role for HR managers, and they will often be required to create and post job ads, screen candidates, conduct interviews and assist with onboarding.
Compensation
Many businesses will employ payroll staff to take care of the payment of wages, but HR managers will often cover other areas of compensation. This includes understanding and setting appropriate salaries and being familiar with employee benefits such as leave entitlements and bonuses.
Training and development
Upskilling and educating staff can be key features of the HR manager's role. This can include company-wide training and education, facilitating external or third-party education initiatives, and working on individual development plans.
Workplace safety
Workplace health and safety forms a key role for HR managers, and this can include logging injuries and health issues, understanding workplace safety legislation and requirements, and ongoing staff safety training.
Steps to becoming an HR Manager
A great first step to a human resources management career is a Diploma of Human Resources Management. Graduates who find themselves in the workplace may start in HR administrator roles or other entry-level positions before advancing into a management role.
Learn more about Monarch Institute
Monarch Institute is more than just an online education provider. With Monarch Institute courses, you'll be provided industry-standard skills for a job-ready qualification. We provide a flexible course structure designed to help you achieve your education and career goals, your way.
To find out more about Monarch Institute or to enquire about any of our courses, please get in touch today.
More Online Courses
Still not sure about your future career? Have a look at some of our other great courses:
Financial planning
Business and management
Transport and logistics
Finance and mortgage broking
Project management
Marketing
Accounting and bookkeeping
Information technology