Monarch's digital marketing course produces award-winning graduate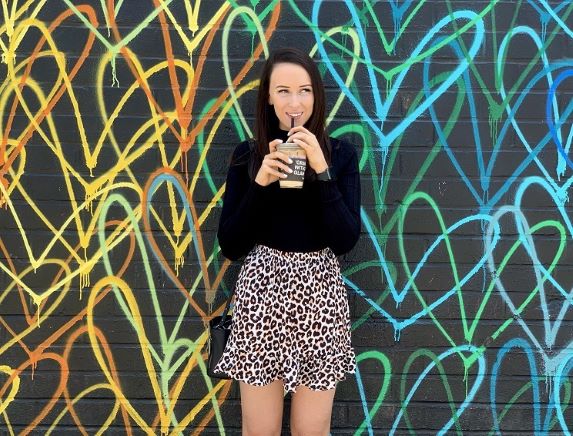 The saying ''Find something you love and you'll never work a day in your life" rings true for Monarch Institute graduate Amy Weidenbach after she found a career she loves, completed a global certification and landed an award nomination shortly after.
For many of us work is something we need to do, and whilst we probably enjoy it at times, we aren't always afforded the luxury of choosing what we do for a living. For Amy however, finding something she enjoyed, took time and patience, as her love for marketing evolved while she was working at an accounting and business advisory firm.
"I have a bit of self-taught knowledge of design that came from my teen years when it was my dream to work at a magazine, but no real experience or qualifications in marketing. When I started in this role there was no marketing strategy in place, so I have been lucky to be able to work on all aspects of that from the ground up, which has been extremely challenging but a great learning experience at the same time"
Whilst happy with her public relations background, Amy knew it wasn't really for her, and her interest and passion for social media and digital marketing led her to her current role. She decided to pursue her interests with a digital marketing certification at Monarch Institute – the Certified Digital Marketing Professional course.
"I wanted to solidify my technical Marketing knowledge and learn as much as I could about the industry. I was excited to begin studying something I was really excited about"
Picking up a textbook and getting your head back into the study mentality is challenging for the best of us. Amy says she hadn't studied for a while and didn't have time to attend classes or study on a set timetable as she works full time, so she chose Monarch as it gave her the freedom to study when it suited her, at her own pace.
"Being given all the study materials upfront made it easy to work at my own pace, and I was so excited to start learning that completing the modules never seemed like a chore. I also think that working in the industry while simultaneously studying really helped – as I was able to apply some of the things I learnt instantly into my work and see them achieve results right away"
Being nominated for a local business excellence award for best Marketing Campaign was the icing on the cake for Amy, after completing her course with incredible results.
"When I first stepped into this role I had my sights set on securing a nomination for these awards so I was so chuffed to learn we were actually the first nominees announced in the category. Just to be recognised as a local player in the industry has been such a confidence boost. I don't know if I would have been able to achieve this without the study I did with Monarch".
Read more about Monarch's digital marketing course here, or call 1300 738 995 to chat to one of our friendly Course Consultants.